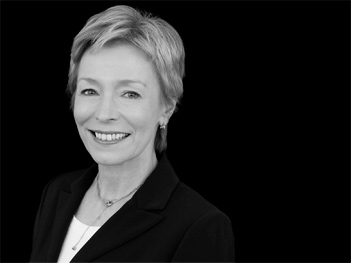 Alice Palmisano
Executive Director of Brown Harris
Stevens Appraisal and Consulting, LLC
apalmisano@bhsusa.com
212-508-7331
Alice Palmisano is Executive Director of Brown Harris Stevens Appraisal & Consulting, LLC, specializing in New York's luxury residential market. Her appraisal practice includes all types of litigation support, estate tax and planning, asset valuations, share allocations, and marketability/feasibility studies. Prior to joining Brown Harris Stevens in 1995, she worked as an appraiser for Douglas Elliman's Appraisal & Consulting Division. She began her real estate career in 1984 as a residential broker first at Charles H. Greenthal and then at M.J. Raynes.
Alice graduated from the University of Maryland with degrees in Dance and in Education. She began her career as a Theatre Program Specialist at the National Endowment for the Arts in Washington, DC. After moving to New York City, she became the first Director of Development at Theater for the New City and subsequently served on their Board of Directors. Three years in historic preservation at the Royal Oak Foundation and the Municipal Art Society directly preceded her entry into residential real estate.
Alice holds an SRA designation from the Appraisal Institute, a New York State Residential Certification, a New York State broker's license and is a State of New York Unified Court System Appointee. She is a member of the Real Estate Board of New York and is on the Board of the Metropolitan New York Chapter of the Appraisal Institute. Alice is also a member of the National Arts Club and currently serves as Chair of the Literary Committee.