Clinton
Hell's Kitchen, also known as Clinton and Midtown West by real estate brokers, is a neighborhood of Manhattan in New York City between 34th Street and 59th Street, from 8th Avenue to the Hudson River.
The neighborhood provides transportation, hospital, and warehouse infrastructure support to the Midtown Manhattan business district. Its gritty reputation depressed real estate prices in the area relative to much of the rest of Manhattan until the early 1990s.
Throughout its history, Hell's Kitchen has figured prominently in the New York City underworld, especially in the Irish American Mob. Gangsters like Owney Madden, bootleggers like Bill Dwyer, and Westies leaders James Coonan and Mickey Featherstone were Hell's Kitchen natives. The rough and tumble days on the West Side figure prominently in Damon Runyon's stories and the childhood home of Marvel Comics' Daredevil. Various Manhattan ethnic conflicts formed the basis of the musical and film West Side Story.
Properties in this Neighborhood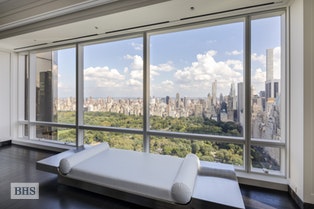 1 CENTRAL PARK WEST CONDOMINIUM
$30,000,000
Rooms: 9
Bedrooms: 3
Bathrooms: 4.5
ID: 17423065
John Burger (212) 906-9274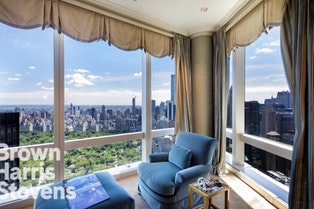 80 COLUMBUS CIRCLE CONDOMINIUM
$22,500,000
Rooms: 8
Bedrooms: 4
Bathrooms: 4.5
ID: 17032172
Paula Del Nunzio (212) 906-9207
Anna W. Petrocelli (212) 906-9248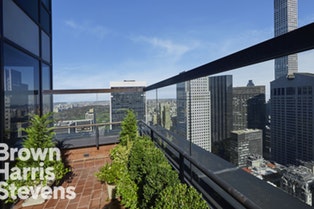 15 WEST 53RD STREET PHA CONDOMINIUM
$15,950,000
Rooms: 8.5
Bedrooms: 3
Bathrooms: 5.5
ID: 17655508
Edward F. Johnston, III (212) 906-9284
Shirley A. Mueller (212) 906-0561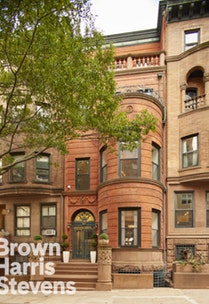 327 WEST 76TH STREET TOWNHOUSE
$15,250,000
Rooms: 12
Bedrooms: 7
Bathrooms: 6
ID: 14299611
Wolf Jakubowski (212) 588-5630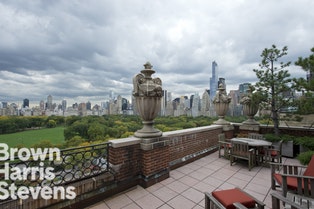 75 CENTRAL PARK WEST COOPERATIVE
$14,500,000
Rooms: 12.5
Bedrooms: 3
Bathrooms: 2.5
ID: 16120165
Kathryn Steinberg (212) 396-5868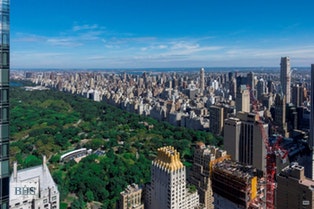 146 WEST 57TH STREET PHA/32D CONDOMINIUM
$12,888,000
Rooms: 7
Bedrooms: 5
Bathrooms: 5.5
ID: 17489399
Colby Billhardt (212) 712-1146
Lauren Elizabeth Bankart (212) 588-5698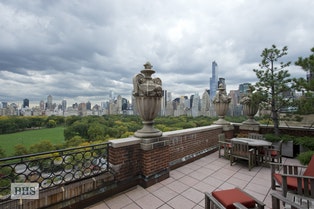 75 CENTRAL PARK WEST COOPERATIVE
$12,500,000
Rooms: 8
Bedrooms: 3
Bathrooms: 2.5
ID: 16120237
Kathryn Steinberg (212) 396-5868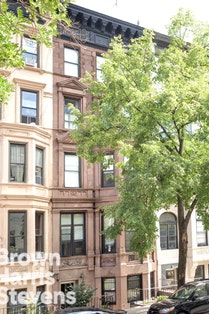 43 WEST 75TH STREET TOWNHOUSE
$12,250,000
Rooms: -
Bedrooms: -
Bathrooms: -
ID: 15174069
Wolf Jakubowski (212) 588-5630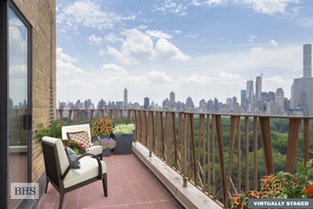 115 CENTRAL PARK WEST COOPERATIVE
$11,000,000 - Contract Signed
Rooms: 6
Bedrooms: 2
Bathrooms: 3
ID: 17041835
John Burger (212) 906-9274
Lauren Elizabeth Bankart (212) 588-5698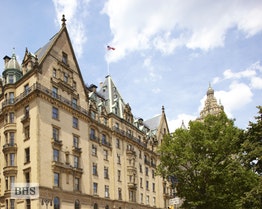 1 WEST 72ND STREET COOPERATIVE
$9,850,000
Rooms: 7
Bedrooms: 2
Bathrooms: 3.5
ID: 14801969
John Burger (212) 906-9274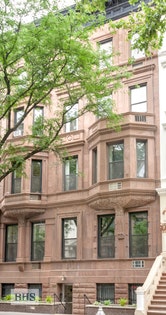 43 WEST 76TH STREET TOWNHOUSE
$9,800,000
Rooms: -
Bedrooms: -
Bathrooms: -
ID: 16880162
Wolf Jakubowski (212) 588-5630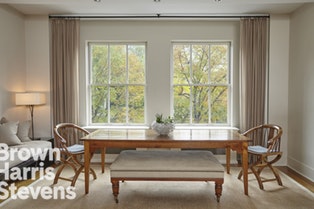 75 CENTRAL PARK WEST COOPERATIVE
$9,750,000
Rooms: 12
Bedrooms: 5
Bathrooms: 5.5
ID: 16316956
Gregory M. Roache (212) 588-5662
Save this Search