352 Riverside Drive - $14,995,000
Close Floorplan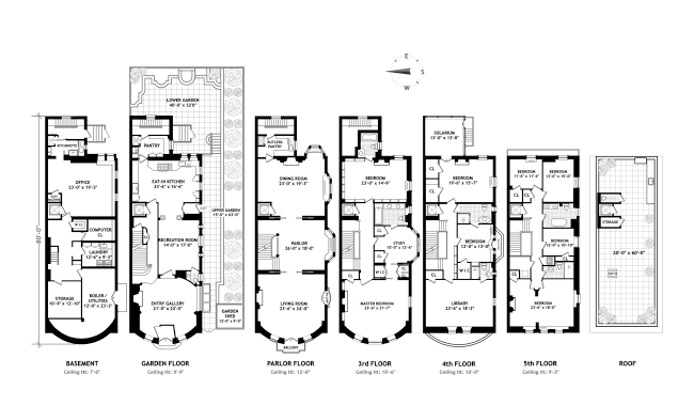 An American Masterpiece
TRANQUILITY AND BEAUTY ON RIVERSIDE PARK
Enjoy the tranquility of living on beautiful Riverside Park overlooking the Hudson River - a residential oasis, but just steps away from a vibrant university neighborhood. Blocks away is Columbia University at the forefront of medicine, technology, music, as well as political and social discourse. Columbia offers an array of lectures, cultural events, and performances. Resident and visiting students, professors, intellectual speakers, book authors and respected leaders live in and visit this great university neighborhood. Within a few blocks you will find wonderful restaurants, vegetable markets, convenience and grocery stores, drug stores, banks, music and cultural venues, schools, music and cultural venues. Nearby Riverside Church and the Cathedral of St. John the Divine offer year round cultural events. Transportation is extremely convenient, also within a few blocks on Broadway.
A walk along Riverside drive offers incredible beauty as well as historical and cultural iconography, including such treasured monuments as the Eleanor Roosevelt statue, the Soldiers' & Sailors' Monument, Anna Hyatt Huntington's Joan of Arc , the Fireman's Memorial & Grant's Tomb.
All of this to enjoy while living in AN AMERICAN MASTERPIECE.
THE MANSION
Built in 1900 by the architect Robert D. Kohn in the Beaux Arts style at the same time as its sister building at 353 Riverside Drive, and adjacent to the white marble Schinasi Mansion, a grouping that creates a feeling of Paris in New York. The original owner was Adolphe Openhym, a wealthy silk merchant whose business headquarters was at Grand and Mercer Streets. This is one of only three mansions remaining on Riverside Drive that have light on three or four sides, two of which are this one and its neighbor, the Schinasi Mansion.
As there have been only four owners, each dedicated to historic preservation, the original details remain intact: a massive Tiffany skylight, mahogany and oak staircase and wainscoting, the original dumbwaiter, beamed ceilings, staff call buttons and most critical, the floor plan. This remarkable building has never been broken into apartments. The mansion includes nine bedrooms, six full baths, three half baths, eight wood-burning fireplaces, formal and informal dining rooms, large living rooms, a stunning corner master bedroom, main and serving kitchens and a rear service stair.
The mansion is 26 feet wide on a lot an astonishing 41 feet wide with eight huge windows running along to the south overlooking a 15 foot wide southern garden allowing light to pour into the building. With approximately 9400sf interior above grade, an additional 1920sf in the basement and approximately 3200sf of outdoor space, there are five floors as well as a finished full-height basement, a roof garden, and an elevator which services all levels of the house. Unlike most buildings with north/south sunlight, this house enjoys east, west, and south light throughout the day.
DUPLEX GARDEN AND ROOF TERRACE
The roof terrace is 20 feet wide by 40 feet long and offers incredible views of the Hudson River & Riverside Park. The garden to the south of this mansion, spanning 15 feet wide and 100 feet deep, is exceptional in that it benefits from a view of the architectural elements of its neighbor, The Schinasi Mansion, which also has a side garden. There is also a 41 foot by 40 foot section to the east with a center fountain, giving a Parisian atmosphere of the entire setting.
RIVERSIDE PARK
"Riverside Park will be a genuine riverside reservation, dedicated forever to the use of the people, beautiful in the highest sense." --The New World, April 24, 1892
Spanning four uninterrupted miles, from West 72nd Street to West 125th Street, Riverside Park encompasses all three elements: mature trees and greenery, play grounds and sports fields, and expansive, sparking water - the exquisite Hudson River. First proposed in 1865, it was to contain 89 acres and cost $7,250,000 to build. In 1873, the assignment went to Frederick law Olmsted who with architect Calvert Vaux, had just designed Central Park. His plan encompassed not only Riverside Park but also the gentle curves of Riverside Drive winding around natural rock outcroppings. In 1934, benefitting from Robert Moses' infatuation with the area, the size of the park was doubled, the trains were enclosed in a tunnel, 20 tennis and basketball courts were added, along with a new marina at West 79 Street. Riverside Park actually encompasses three levels: the Riverside Drive walk path, the middle level with numerous special areas and the river walk close to the Hudson River. In 1980, both Riverside Park and Riverside Drive were designated Scenic landmarks by New York City's Landmarks Preservation Commission.
This mansion is an American Masterpiece in a unique setting that never could be created again and thus offers an unparalleled opportunity.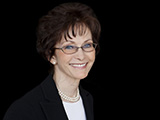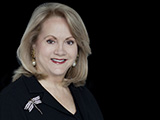 View More Listings Like This One
View Neighborhood and School Information
Upper West Side, NYC Townhouse
$14,995,000
Last updated: 11/18/2017
ID: 14040793
Mortgage Calculator
Property Information
Type: Single Family
Rooms: 17.0
Bedrooms: 9
Bathrooms: 6.0

Building Information
Elevator: Yes