Haven grown-up with most of Brooklyn as his backyard, it is no surprise that in only his second year of Brown Harris Stevens, Aldo has managed millions of dollars in real estate transactions. Aldo is a unique agent, able to work with both sellers and buyers alike; fifty percent of his deals are direct, where he represented both the seller and buyer. Here is how some of his customers regard him:
"Aldo was responsive to my needs, showing patience, perseverance and staying positive. I recommend Aldo to any one who wants to work with a realtor who holds honesty and fairness as his top priorities." (Seller)
"Aldo was both incredibly accessible and very responsive -- a true partner in striving to make the process of buying our first apartment as easy as possible." (Buyer)
"I chose to work with Aldo on both our sale and our purchase because he was the only broker I met who treated us with true respect. His advice throughout the process was invaluable." (Seller/Buyer)
Aldo is involved in all aspects of the transaction, working with sellers to determine the most effective marketing strategy, including proper pricing. More importantly, he will work with his colleagues at the firm and with other participating companies to maximize the property's exposure by arranging catered broker's preview, holding open houses and scheduling private showings. Aldo comes with a trusted team of stagers, contractors and handymen to increase the property's functionality, beauty and marketability. This is all part of the complete service that Aldo offers and that makes him the agent to call.
100 7th Avenue
Brooklyn, NY 11215
Brown Harris Stevens Brooklyn, LLC
Aldo Valmon-Clarke's Current Listings
ONE OF A KIND HISTORIC HOME! TOWNHOUSE
$2,500,000
Bedrooms: -
Bathrooms: -
ID: 8555585
Aldo Valmon-Clarke (718) 399-4156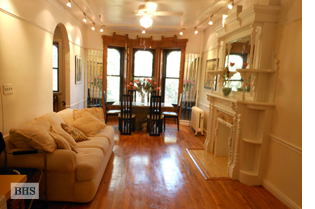 CLINTON HILL RENTAL
$2,250
Bedrooms: 1
Bathrooms: 1.0
ID: 9235111
Aldo Valmon-Clarke (718) 399-4156
Park Slope Rentals (718) 399-4100
The following is a list of selected sold properties in which Aldo Valmon-Clarke has represented the seller, the buyer, or both:
COOPERATIVES AND CONDOMINIUMS
1105 8TH AVENUE, D
185 CLINTON AVENUE, 2C
193 CLINTON AVENUE, 8G
201 CLINTON AVENUE, 12D
195 GARFIELD PLACE, 4L
50 LEFFERTS AVENUE, 6B
50 LEFFERTS AVENUE, 6E
1155 OCEAN AVENUE, 2J
800 OCEAN PARKWAY, 3L
230 PARK PLACE, 4K
230 PARK PLACE, 5L
230 PARK PLACE, 5N
135 PROSPECT PARK WEST, 62B
675 SACKETT STREET, 305
408 SAINT JOHNS PLACE, 2E
415 SAINT JOHNS PLACE, 4A
TOWNHOUSES
204 3RD STREET
363 CARROLL STREET
619 Greenwood Avenue
297 PROSPECT PLACE