Pronouncing her last name will be the only difficult part of working with Amela. Whether you are a buyer or a seller, Amela's personality and her in-depth knowledge of the ins and the outs of the neighborhood and the subtleties of the real estate industry will win you over.
Amela moved from London to Park Slope with her family in 2008, and has fully integrated into the community. Having sold her home in London and bought a property in Park Slope herself, Amela knows how emotional an experience it can be and she is very sensitive to both the buyers and the sellers. Also, being a mom to a boisterous boy, she is a great resource to parents especially those who are new to the area.
A chemistry graduate from the University of North London, her journey to real estate was unexpected. Whilst studying for her degree, she was an assistant to a high net-worth London property investor for several years after which she made an easy transition to residential property sales.
Having sold real estate in London's prestigious Notting Hill for 10 years, she is used to seeking out the perfect property for discerning customers and selling a wide range of residential properties. Through developing a rapport with her customers, she is able to hone in on what they are looking for and work tirelessly to find them a perfect property. If you are looking for an agent who will assist you with utmost honesty, respect and professionalism, Amela is the person for you.
100 7th Avenue
Brooklyn, NY 11215
Brown Harris Stevens Brooklyn, LLC
Amela Karamehmedovic's Current Listings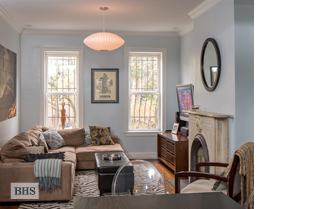 CHARMING PARK SLOPE TOWNHOUSE TOWNHOUSE
$1,750,000
Bedrooms: 3
Bathrooms: 2.0
ID: 4010024
Amela Karamehmedovic (718) 399-4157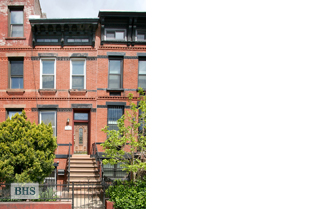 COME MAKE THIS YOUR OWN... TOWNHOUSE
$1,300,000
OPEN HOUSE: 5/20/2013, 5:30 - 7:00Bedrooms: 4
Bathrooms: 2.0
ID: 3839339
Amela Karamehmedovic (718) 399-4157
Charles Ruoff (718) 399-4126
Listings Currently In Contract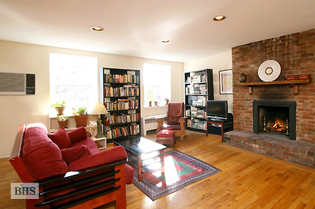 CHARMING TWO BEDROOM WITH ROOF RIGHTS COOPERATIVE
$649,000 - Contract Signed
Bedrooms: 2
Bathrooms: 1.0
ID: 3755034
Amela Karamehmedovic (718) 399-4157
Charles Ruoff (718) 399-4126
The following is a list of selected sold properties in which Amela Karamehmedovic has represented the seller, the buyer, or both:
COOPERATIVES AND CONDOMINIUMS
276 13TH STREET, 3A
484 2ND STREET, GARDEN
375 LINCOLN PLACE, 2F
128 PARK PLACE, 4
TOWNHOUSES
2106 ALBEMARLE TERRACE
707 UNION STREET