Ann Jeffery
Licensed Associate Real Estate Broker
ajeffery@bhsusa.com
212-906-9232 c: 917-770-8222
Ann Folliss Jeffery is a top Brown Harris Stevens broker with special experience as a broker specialist for Upper East Side cooperatives at 1 Sutton Place South, 1 Beekman Place, 580 Park Avenue, and 834 Fifth Avenue. Ms. Jeffery has been a real estate professional since 1987, when, at Douglas Elliman, her outstanding success earned her the Rookie of the Year Award.
Ms. Jeffery is a consistent top producer with annual sales over one hundred million dollars at Brown Harris Stevens. Specializing in high-end co-ops and condominiums she handles properties on the Upper East Side and the Upper West Side as well as Downtown.
Ms. Jeffery has first-hand knowledge of how building co-op boards work and offers an intimate understanding of specific requirements on a building-by-building basis. Ms. Jeffery lives on Park Avenue and has a house in Water Mill.
Before beginning her real estate career Ms. Jeffery worked in the retail business directing import buying programs, traveling to the Far East extensively. Prior to that she was a merchandise editor for Harpers Bazaar.
She attended the Chapin School and graduated from Miss Hall's School and Briarcliff College. She is a member of the administrative board of the society of Memorial Sloan Kettering Cancer Center. Ms. Jeffrey belongs to Shinnecock Hills Golf Club, the Bathing Corporation of Southampton, The Colony Club here in New York, and the Real Estate Board of New York.
445 Park Avenue
New York, NY 10022
Brown Harris Stevens Residential Sales, LLC
Ann Jeffery's Current Listings
EAST 52ND STREET COOPERATIVE
$8,250,000
Bedrooms: 3
Bathrooms: 3.5
ID: 9006439
Ann Jeffery (212) 906-9232
Kyle W. Blackmon (212) 588-5648 435 EAST 52ND STREET COOPERATIVE
$5,500,000
Bedrooms: 3
Bathrooms: 4.5
ID: 9297281
Ann Jeffery (212) 906-9232
Daniel J. Kessler (212) 906-9330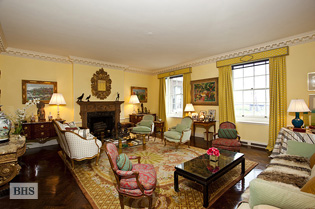 SUTTON PLACE SOUTH COOPERATIVE
$2,200,000
Bedrooms: 2
Bathrooms: 2.0
ID: 1113441
Ann Jeffery (212) 906-9232
Daniel J. Kessler (212) 906-9330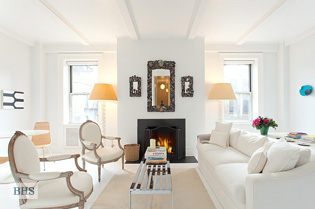 925 PARK AVENUE COOPERATIVE
$950,000
Bedrooms: 2
Bathrooms: 1.0
ID: 9182086
Ann Jeffery (212) 906-9232
Daniel J. Kessler (212) 906-9330
Listings Currently In Contract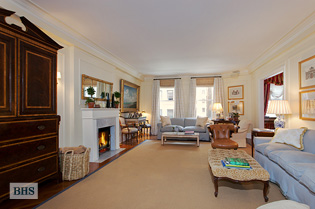 1075 PARK AVENUE COOPERATIVE
$2,895,000 - Contract Signed
Bedrooms: 2
Bathrooms: 3.0
ID: 9076278
Ann Jeffery (212) 906-9232
Daniel J. Kessler (212) 906-9330
The following is a list of selected sold properties in which Ann Jeffery has represented the seller, the buyer, or both:
COOPERATIVES AND CONDOMINIUMS
25 BEEKMAN PLACE, 4FLR
40 BOND STREET, 10FL
1 CENTRAL PARK SOUTH, 1413
1 CENTRAL PARK SOUTH, 1413
320 CENTRAL PARK WEST, PH20/21A
435 EAST 52ND STREET, 11G
435 EAST 52ND STREET, PH-15B
322 EAST 57TH STREET, 12/13B
29 EAST 64TH STREET, 11C
29 EAST 64TH STREET, 5A
136 EAST 64TH STREET, 6C
139 EAST 66TH STREET, 7/8N
139 EAST 66TH STREET, 7S
2 EAST 67TH STREET, MAIS/DUPX
115 EAST 67TH STREET, 5/6D
20 EAST 68TH STREET, 12A
333 EAST 68TH STREET, PHC
117 EAST 72ND STREET, 2E
117 EAST 72ND STREET, 3E
117 EAST 72ND STREET, 4W
117 EAST 72ND STREET, 5E
160 EAST 72ND STREET, 9FL
160 EAST 72ND STREET, 9TH FLOOR
149 EAST 73RD STREET, 4A
150 EAST 73RD STREET, 5D
136 EAST 76TH STREET, 14B
3 EAST 77TH STREET, 15B
3 EAST 77TH STREET, 7A/B
50 EAST 77TH STREET, 10D
71 EAST 77TH STREET, 4A
169 EAST 78TH STREET, 1D
170 EAST 78TH STREET, 5B
21 EAST 79TH STREET, 12FL
66 EAST 79TH STREET, 9FL
136 EAST 79TH STREET, 14THFLR
136 EAST 79TH STREET, 8B
136 EAST 79TH STREET, MAIS
505 EAST 79TH STREET, 7B
162 EAST 80TH STREET, 9B
108 EAST 82ND STREET, 4D
10 EAST 85TH STREET, 7D
21 EAST 87TH STREET, 2AB
21 EAST 87TH STREET, 2B
114 EAST 90TH STREET, 2A
15 EAST 91ST STREET, 11B
245 EAST 93RD STREET, PH/31F
300 EAST 93RD STREET, 24A
130 EAST 94TH STREET, 9B
70 EAST 96TH STREET, 13A
130 EAST END AVENUE, 2A
834 FIFTH AVENUE, 13B
834 FIFTH AVENUE, MAIS/C
993 FIFTH AVENUE, 3A
1107 FIFTH AVENUE, 6S
1165 FIFTH AVENUE, 2B
445 LAFAYETTE STREET, 11A
445 LAFAYETTE STREET, 11A
1326 MADISON AVENUE, 71
1361 MADISON AVENUE, 1D
1361 MADISON AVENUE, 4E
580 PARK AVENUE, 9D
720 PARK AVENUE, 13/14B
765 PARK AVENUE, 4B
765 PARK AVENUE, 5A
815 PARK AVENUE, 2E
830 PARK AVENUE, 11A
863 PARK AVENUE, 9E
975 PARK AVENUE, 11A
1000 PARK AVENUE, 3B
1021 PARK AVENUE, 6/7B
1100 PARK AVENUE, 15A
1100 PARK AVENUE, 19D
1111 PARK AVENUE, 9C
1125 PARK AVENUE, PHA
1 SUTTON PLACE SOUTH, 10C
1 SUTTON PLACE SOUTH, 11A
1 SUTTON PLACE SOUTH, 1C
1 SUTTON PLACE SOUTH, 2A
1 SUTTON PLACE SOUTH, 2B
1 SUTTON PLACE SOUTH, 3B
1 SUTTON PLACE SOUTH, 3B
1 SUTTON PLACE SOUTH, 5D
1 SUTTON PLACE SOUTH, 6A
1 SUTTON PLACE SOUTH, 6A/6AW
1 SUTTON PLACE SOUTH, 6A/W
1 SUTTON PLACE SOUTH, 6D
1 SUTTON PLACE SOUTH, 7/8B
1 SUTTON PLACE SOUTH, 7C
1 SUTTON PLACE SOUTH, 9C/D
1 SUTTON PLACE SOUTH, 9D
1 SUTTON PLACE SOUTH, MAIS C
1 SUTTON PLACE SOUTH, MAIS/C
15 WEST 53RD STREET, 46A/F
25 WEST 54TH STREET, 7D
15 WEST 67TH STREET, 7FW
211 WEST 71ST STREET, 7A
15 WEST 72ND STREET, 24B
15 WEST 72ND STREET, 25B
470 WEST END AVENUE, 15B
TOWNHOUSES
129 EAST 70TH STREET
219 EAST 72ND STREET
10 EAST 74TH STREET
13 EAST 94TH STREET
174 EAST 95TH STREET