Annie Rose
Vice President, Director
Licensed Associate Real Estate Broker
arose@bhsusa.com
718-399-4137 c: 917-562-6261
Annie Rose is one of Brooklyn's most established real estate professionals. Throughout her twenty two-year career, buyers and sellers have entrusted Annie with hundreds of transactions throughout brownstone Brooklyn. Annie's industry expertise and knowledge of neighborhoods will become immediately apparent you. Her client base is comprised largely of repeat customers and referrals.
The following are quotes from a few of Annie's clients:
"I have been in the Real Estate field since 1973 and have never worked with a Broker/Agent like you. Honest, diligent and committed. Through your experience you've taught me."
"We knew within minutes of meeting you that you were our broker. You taught us a lot and found us the perfect house."
"As owner of a Park Slope real estate management company, I've done business with every prominent agent in the Slope. When it was time for me to sell, I listed my home with the hardest working and professional agent I knew. That's Annie Rose."
"...you're a consummate pro and we've been the beneficiaries of your expertise, diligence, energy and upbeat approach. I'd recommend you to anyone in a heartbeat."
Annie Rose was the Brown Harris Stevens 2009 Park Slope Listing Broker of the Year.
Born in the Village of Tinryland, County Carlow, Ireland, Annie's New York roots run deep. She grew up in the Wakefield section of the Bronx before moving to Brooklyn. During her off hours these days, you can catch Annie swimming laps at the Prospect Park YMCA or bicycling in Prospect Park. Evenings, you'll see her with husband, Bill Radtke, at the Harvard Club of New York City. Also a Brown Harris Stevens agent, Bill and Annie often work as partners.
In the News
100 7th Avenue
Brooklyn, NY 11215
Brown Harris Stevens Brooklyn, LLC
Annie Rose's Current Listings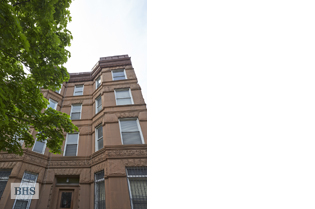 UNION STREET TOWNHOUSE
$2,450,000
Bedrooms: -
Bathrooms: 4.0
ID: 4034058
Annie Rose (718) 399-4137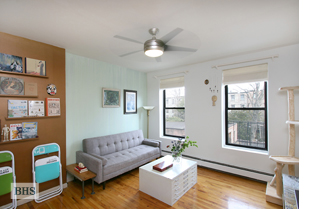 MOVE RIGHT IN! COOPERATIVE
$489,000
Bedrooms: 1
Bathrooms: 1.0
ID: 3843856
Annie Rose (718) 399-4137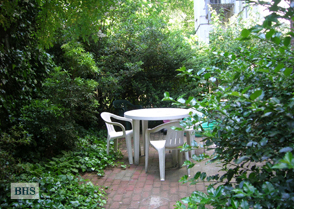 THE ONE COOPERATIVE
$429,000
OPEN HOUSE: 5/22/2013, 6:00 - 7:00Bedrooms: 1
Bathrooms: 1.0
ID: 3884922
Annie Rose (718) 399-4137
Bill Radtke (718) 613-2752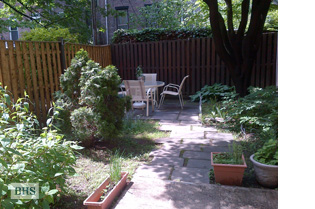 PRIME SLOPE GARDEN DUPLEX RENTAL
$4,500
OPEN HOUSE: 5/22/2013, 6:00 - 7:00Bedrooms: 2
Bathrooms: 2.5
ID: 4060680
Annie Rose (718) 399-4137
Park Slope Rentals (718) 399-4100
Listings Currently In Contract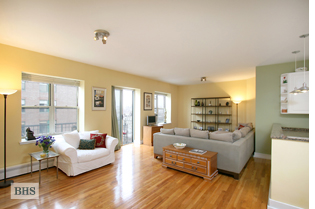 444 12TH STREET CONDOMINIUM
$1,800,000 - Contract Signed
Bedrooms: 3
Bathrooms: 2.0
ID: 3848716
Annie Rose (718) 399-4137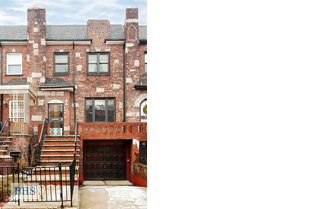 HOUSE WITH PRIVATE GARAGE TOWNHOUSE
$689,000 - Contract Signed
Bedrooms: 3
Bathrooms: 2.5
ID: 3723144
Annie Rose (718) 399-4137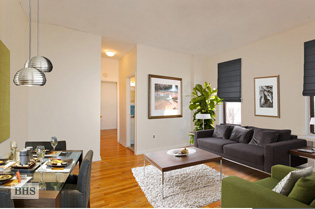 425 PROSPECT PLACE COOPERATIVE
$325,000 - Contract Signed
Bedrooms: 1
Bathrooms: 1.0
ID: 3682824
Annie Rose (718) 399-4137
The following is a list of selected sold properties in which Annie Rose has represented the seller, the buyer, or both:
COOPERATIVES AND CONDOMINIUMS
634 11TH STREET, 4R
423 15TH STREET, 3B
423 15TH STREET, 3B
315 16TH STREET, 3B
90 1st Place, 2
529 1ST STREET, 2/3
351 21ST STREET, 1R
313 23RD STREET, 4B
346 2ND STREET, 5B
354 2ND STREET, 5B
354 2ND STREET, 4B
404 3RD STREET, B4
405 3RD STREET, 4
430 3RD STREET, 3
458 3RD STREET, 2L
333 4TH STREET, 2F
333 4TH STREET, 6A
288 5TH AVENUE, 1F
238 6TH AVENUE, 2
251 7TH STREET, 8A
1017 8TH AVENUE, 2
1017 8TH AVENUE, 3
1017 8TH AVENUE, 4
111 8TH AVENUE, 10
115 8TH AVENUE, 4
118 8TH AVENUE, 7C
130 8TH AVENUE, 2D
130 8TH AVENUE, 7C
140 8TH AVENUE, 4D
140 8TH AVENUE, 4L
140 8TH AVENUE, 2J
20 8TH AVENUE, 4B
221 8TH AVENUE, 4
305 8TH AVENUE, B2
412 8TH AVENUE, B1
412 8TH AVENUE, D3
412 8TH AVENUE, C3
412 8TH AVENUE, B4
420 8TH AVENUE, 2A
420 8TH AVENUE, 2C
420 8TH AVENUE, 1C
420 8TH AVENUE, 2D
50 8TH AVENUE, 2R
78 8TH AVENUE, 2J
78 8TH AVENUE, 6J
78 8TH AVENUE, 6C
78 8TH AVENUE, 5A
90 8TH AVENUE, 9E
392 8TH STREET, 4L
484 8TH STREET, 1A
892 BERGEN STREET, 3B
15 BERKELEY PLACE, 4B
220 BERKELEY PLACE, 5G
220 BERKELEY PLACE, 2J
616 EAST 18TH STREET, 5M
125 EASTERN PARKWAY, 4K
19 FISKE PLACE, D4
936 FULTON STREET, 3B
162 GARFIELD PLACE, 4R
195 GARFIELD PLACE, 3K
300 GARFIELD PLACE, 2
300 GARFIELD PLACE, 2
306 GARFIELD PLACE, 4F
310 GARFIELD PLACE, 7
321 GREENE AVENUE, 1A
16 LINCOLN PLACE, 1A
16 LINCOLN PLACE, 4A
201 LINCOLN PLACE, 2
209 LINCOLN PLACE, 9E
209 LINCOLN PLACE, 7CD
218 LINCOLN PLACE, 5A
225 LINCOLN PLACE, 3C
225 LINCOLN PLACE, 1D
225 LINCOLN PLACE, 2B
225 LINCOLN PLACE, 5D
225 LINCOLN PLACE, 5F
10 MONTGOMERY PLACE, 2A
584 PACIFIC STREET, B
230 PARK PLACE, 5C
20 PLAZA STREET, A2
10 PLAZA STREET EAST, 5H
1 PLAZA STREET WEST, 2B
593 PRESIDENT STREET, 1L
670 PRESIDENT STREET, 1A
759 PRESIDENT STREET, 2H
759 PRESIDENT STREET, 2I
759 PRESIDENT STREET, 4J
792 PRESIDENT STREET, 1L
792 PRESIDENT STREET, 3R
938 PRESIDENT STREET, 6
938 PRESIDENT STREET, 1
106 PROSPECT PARK WEST, 1
170 PROSPECT PARK WEST, 4L
27 PROSPECT PARK WEST, 16B
40 PROSPECT PARK WEST, 5K
40 PROSPECT PARK WEST, 3A
40 PROSPECT PARK WEST, 4G
90 PROSPECT PARK WEST, 1R
425 PROSPECT PLACE, 3C
425 PROSPECT PLACE, 3C
274 SAINT JOHNS PLACE, 2A
121 STERLING PLACE, 4C
133 STERLING PLACE, 4E
168 STERLING PLACE, 3R
168 STERLING PLACE, 2L
916 UNION STREET, 3B
916 UNION STREET, 6D
916 UNION STREET, 5C
916 UNION STREET, 1C
916 UNION STREET, 5D
916 UNION STREET, 4D
916 UNION STREET, 5D
916 UNION STREET, 5C
925 UNION STREET, 4E
925 UNION STREET, 4F
587 WASHINGTON AVENUE, 2
587 WASHINGTON AVENUE, 3
786 WASHINGTON AVENUE, 3RR
TOWNHOUSES
391 12TH STREET
320 13TH STREET
561 1ST STREET
550 3RD STREET
589 3RD STREET
501 4TH STREET
367 5TH STREET
309 6TH STREET
81 77TH STREET
455 7TH STREET
213 BERKELEY PLACE
882 CARROLL STREET
173 CROWN STREET
278 GARFIELD PLACE
106 LINCOLN PLACE
106 LINCOLN PLACE
97 PARK PLACE
9 SHERMAN STREET
86 SIXTH AVENUE
158 UNDERHILL AVENUE
720 UNION STREET
746 UNION STREET
777 UNION STREET
12 WEBSTER PLACE
18 WINTHROP STREET