Aracely Moran
Licensed Real Estate Salesperson
amoran@bhsusa.com
212-588-5649 c: 917-678-0839
Ary Moran has been with Brown Harris Stevens since 1997, opening the Westside office that year. She served as the Westside office manager for the next seven years, gaining serious expertise in Manhattan's residential real estate market.
Since 2004, she has been an associate to one of the firm's top brokers, Ileen Schoenfeld. Ary works side by side with Ileen to provide their clients with the individual attention that they require and deserve. Specializing in the sale of the finest luxury co-ops, condominiums, townhouses and commercial properties, she is involved with Ileen at every step, understanding the importance of discretion and confidentiality. Together with Ileen they have sold hundreds of millions of dollars worth of properties all over the City. Ary works hard to ensure clients receive a level of service that keeps them coming back and referring their friends and family.
Born and raised in the New York City and currently residing in the Upper Westside with her husband and two children, Ary is a member of the Real Estate Board of New York and is fully bilingual in Spanish.
1926 Broadway
New York, NY 10023
Brown Harris Stevens Residential Sales, LLC
Aracely Moran's Current Listings
WEST 76TH STREET TOWNHOUSE
$14,900,000
Bedrooms: 5
Bathrooms: 5.5
ID: 3681972
Aracely Moran (212) 588-5649
Ileen Schoenfeld (212) 396-5878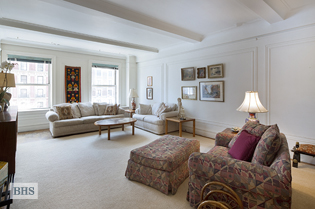 250 WEST 94TH STREET COOPERATIVE
$2,595,000
Bedrooms: 3
Bathrooms: 3.0
ID: 3928053
Aracely Moran (212) 588-5649
Ileen Schoenfeld (212) 396-5878
Listings Currently In Contract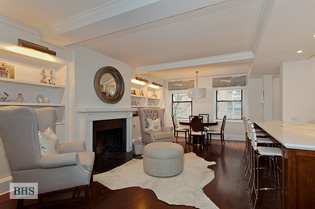 225 EAST 73RD STREET COOPERATIVE
$3,695,000 - Contract Signed
Bedrooms: 4
Bathrooms: 4.0
ID: 3759986
Aracely Moran (212) 588-5649
Ileen Schoenfeld (212) 396-5878
The following is a list of selected sold properties in which Aracely Moran has represented the seller, the buyer, or both:
COOPERATIVES AND CONDOMINIUMS
128 CENTRAL PARK SOUTH, 13C
15 CENTRAL PARK WEST, 6C
239 CENTRAL PARK WEST, 15A
70 EAST 10TH STREET, 5K
315 EAST 68TH STREET, 9P
225 EAST 73RD STREET, 3B
225 EAST 74TH STREET, 5J
32 EAST 76TH STREET, 1404
812 FIFTH AVENUE, 4B
275 GREENWICH STREET, 4DS
220 MADISON AVENUE, 5A
1000 PARK AVENUE, 2B
1199 PARK AVENUE, 10E
47 PLAZA STREET WEST, 3B
210 RIVERSIDE DRIVE, 4B
210 RIVERSIDE DRIVE, 12F
70 RIVERSIDE DRIVE, 5F
1474 THIRD AVENUE, 3S
246 WEST 17TH STREET, 5B
464 WEST 44TH STREET, 4C
415 WEST 55TH STREET, 2D
415 WEST 55TH STREET, 2C
353 WEST 56TH STREET, 11B
180 WEST 58TH STREET, 6C
11 WEST 69TH STREET, 8C
15 WEST 72ND STREET, 17R
320 WEST 76TH STREET, 6B
320 WEST 76TH STREET, 7F
320 WEST 76TH STREET, 6F
172 WEST 79TH STREET, 18F
221 WEST 82ND STREET, 11A
15 WEST 84TH STREET, 8G
110 WEST 86TH STREET, 11E
250 WEST 94TH STREET, 2H
400 WEST END AVENUE, 6C
895 WEST END AVENUE, 9A
TOWNHOUSES