Bill Sheppard is an Associate Broker at Brown Harris Stevens and is consistently one of the firm's top producers, with 20+ years experience selling co-ops, condominiums, and townhouses throughout Brownstone Brooklyn. A longtime Brooklyn resident, he has sold over 50 townhouses in his own historic neighborhood alone. Recognized for outstanding achievement, he was recently inducted into Brown Harris Stevens Circle of Excellence and has been honored by the firm as Brooklyn's Townhouse Broker of the Year.
Bill is a member of the Real Estate Board of New York, and has been a featured speaker at their "Top Broker" seminars. He has been quoted by the New York Times, The Wall Street Journal, the New York Observer, and the Daily News as a specialist in high-end Brooklyn real estate.
Personal recommendations are vital to choosing the right real estate broker. Known for his integrity and straightforward approach, the vast majority of Bill's business comes from referrals and repeat business from satisfied buyers and sellers. His track record of customer loyalty, year after year is the greatest of compliments.
When asked to recommend a real estate broker, here's what a recent seller had to say about his experience working with Bill:
"Bill was fantastic. He is highly professional; he handled the many inquiries into the house beautifully and left everyone feeling like they had been dealt with fairly. We had considered selling on our own, but I am VERY glad I did not. Bill was able to assist us in assessing the offers and shielding us from aggressive, yet unqualified, purchasers ... I can't say enough good things about him."
...and this from a buyer:
"Working with Bill Sheppard was a breath of fresh air. He certainly is very knowledgeable and experienced as a realtor, but what distinguishes him is the way in which he deals with people. He understands that buying or selling a home is a deeply personal (and often stressful) experience. As a first-time home buyer, I was anxious and unsure of the process. Bill was genuinely kind and patient and let me experience each space on my own terms without rushing me. He cared about finding the right place for me at the right price…and he did!"
So, whether you are a first time buyer or seller, or a seasoned investor, give Bill a call. Both personable and professional, he will be happy to help you achieve your goals in the complex process of buying and selling New York real estate.
In the News
129 Montague Street
Brooklyn, NY 11201
Brown Harris Stevens Brooklyn, LLC
Listings Currently In Contract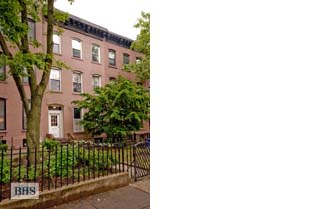 2ND STREET TOWNHOUSE
$1,600,000 - Contract Signed
Bedrooms: -
Bathrooms: -
ID: 8511885
Bill Sheppard (718) 858-4632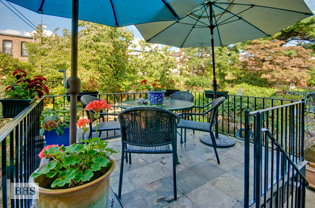 MIDWOOD STREET TOWNHOUSE
$1,300,000 - Contract Signed
Bedrooms: 4
Bathrooms: 2.0
ID: 9111407
Bill Sheppard (718) 858-4632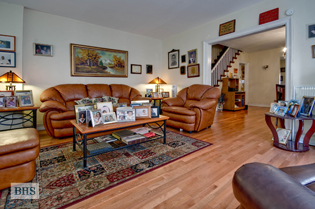 LEFFERTS AVENUE TOWNHOUSE
$899,000 - Contract Signed
Bedrooms: 4
Bathrooms: 2.0
ID: 9125033
Bill Sheppard (718) 858-4632
The following is a list of selected sold properties in which Bill Sheppard has represented the seller, the buyer, or both:
COOPERATIVES AND CONDOMINIUMS
410 7TH AVENUE, 3R
90 8TH AVENUE, 6E
314 8TH AVENUE, 4L
712 8TH AVENUE, 1L
435 9TH STREET, A
235 ADAMS STREET, 6F
15 CLARK STREET, 2A
35 CLARK STREET, F3
40 CLINTON STREET, 10F
40 CLINTON STREET, 7M
167 CLINTON STREET, 1
191 CLINTON STREET, 5B
209 CLINTON STREET, 4L
73 COLUMBIA HEIGHTS, 2B
81 COLUMBIA HEIGHTS, 14
129 COLUMBIA HEIGHTS, 21
160 COLUMBIA HEIGHTS, 2J
160 COLUMBIA HEIGHTS, 7AH
60 COURT STREET, 2F
618 DEAN STREET, 1E
618 DEAN STREET, 2A
618 DEAN STREET, 3A
618 DEAN STREET, 4A
618 DEAN STREET, 4C
626 DEAN STREET, 2-1B
626 DEAN STREET, 2-2B
135 EASTERN PARKWAY, 8G
217 Eastern Parkway, 3B
7 EVERIT STREET, 3A
309 GARFIELD PLACE, 3
2 GRACE COURT, 1E
2 GRACE COURT, 1W
2 GRACE COURT, 3A
2 GRACE COURT, 4Z
2 GRACE COURT, 5J
2 GRACE COURT, 5N
2 GRACE COURT, 6G
160 HENRY STREET, 5A
160 HENRY STREET, 9B
245 HENRY STREET, 4D
245 HENRY STREET, 6F
253 HENRY STREET, 3
278 HENRY STREET, 1
282 HENRY STREET, 10
111 HICKS STREET, 14J
135 HICKS STREET, 4A
289 HICKS STREET, 2
312 HICKS STREET, 2
270 JAY STREET, 5E
137 JORALEMON STREET, 7
142 JORALEMON STREET, 7C
150 JORALEMON STREET, 6D
154 LAFAYETTE AVENUE, 4
209 LINCOLN PLACE, 4A
458 LINCOLN PLACE, 1B
110 LIVINGSTON STREET, 8R
65 MIDDAGH STREET, 4A
11 MONROE PLACE, 1
11 MONROE PLACE, 11
30 MONROE PLACE, 3A
57 MONTAGUE STREET, 4B
38 MONTGOMERY PLACE, 1
54 ORANGE STREET, 3E
71 ORANGE STREET, 14
174 PACIFIC STREET, G2
114 PIERREPONT, 2
19 PIERREPONT STREET, 4
62 PIERREPONT STREET, 6BC
80 PIERREPONT STREET, 5
60 PINEAPPLE STREET, 6C
20 PLAZA STREET, E17
20 PLAZA STREET, F17
47 PLAZA STREET, 2B
47 PLAZA STREET, 4A
50 PLAZA STREET, 3A
50 PLAZA STREET, 5D
50 PLAZA STREET EAST, 3D
47 PLAZA STREET WEST, 2B
55 POPLAR STREET, 4F
9 PROSPECT PARK WEST, 3C
35 PROSPECT PARK WEST, 6C
35 PROSPECT PARK WEST, 6C
40 PROSPECT PARK WEST, 3J
135 PROSPECT PARK WEST, 11
25 REMSEN STREET, 4
60 REMSEN STREET, 5D
73 REMSEN STREET, 1
73 REMSEN STREET, 2
73 REMSEN STREET, 2
76 REMSEN STREET, 2C
100 REMSEN STREET, 8J
134 REMSEN STREET, 5B
138 REMSEN STREET, 5A
161 REMSEN STREET, 2C
36 RUSSELL STREET, 3
99 STATE STREET, 2W
119 STATE STREET, 1
119 STATE STREET, GRDN
133 STERLING PLACE, 3D
164 STERLING PLACE, 1D
26 STRONG PLACE, 2
26 STRONG PLACE, 5
907 UNION STREET, 3
911 UNION STREET, 3
32 WILLOW PLACE, 9
126 WILLOW STREET, 2
128 WILLOW STREET, 1C
128 WILLOW STREET, 5C
135 WILLOW STREET, 1002
149 WILLOW STREET, 4A
TOWNHOUSES
86 6TH AVENUE
626 BERGEN STREET
218 CARROLL STREET
121 CLARKSON AVENUE
542 CLINTON STREET
542 CLINTON STREET
173 CROWN STREET
95 FENIMORE STREET
183 FENIMORE STREET
41 GARDEN PLACE
163 GARFIELD PLACE
42 GRACE COURT
246 HENRY STREET
201 LINCOLN ROAD
207 LINCOLN ROAD
207 LINCOLN ROAD
207 LINCOLN ROAD
256 LINCOLN ROAD
51 MAPLE STREET
51 MAPLE STREET
138 MAPLE STREET
160 MAPLE STREET
160 MAPLE STREET
181 MAPLE STREET
181 MAPLE STREET
210 MAPLE STREET
214 MAPLE STREET
20 MIDWOOD STREET
30 MIDWOOD STREET
30 MIDWOOD STREET
30 MIDWOOD STREET
47 MIDWOOD STREET
68 MIDWOOD STREET
77 MIDWOOD STREET
163 MIDWOOD STREET
168 MIDWOOD STREET
183 MIDWOOD STREET
183 MIDWOOD STREET
184 MIDWOOD STREET
196 MIDWOOD STREET
196 MIDWOOD STREET
198 MIDWOOD STREET
198 MIDWOOD STREET
185 OCEAN AVENUE
357 PARKSIDE AVENUE
365 PARKSIDE AVENUE
365 PARKSIDE AVENUE
384 PARKSIDE AVENUE
4 PARKSIDE COURT
49 RUTLAND ROAD
83 RUTLAND ROAD
89 RUTLAND ROAD
91 RUTLAND ROAD
123 RUTLAND ROAD
128 RUTLAND ROAD
131 RUTLAND ROAD
151 RUTLAND ROAD
161 RUTLAND ROAD
166 RUTLAND ROAD
169 RUTLAND ROAD
182 RUTLAND ROAD
182 RUTLAND ROAD
184 RUTLAND ROAD
200 RUTLAND ROAD
214 RUTLAND ROAD
2 SIDNEY PLACE
176 STATE STREET
434 STATE STREET
56 TOMPKINS PLACE
824 UNION STREET
32 VERANDAH PLACE
12 WARREN PLACE
252 WARREN STREET
43 WILLOW STREET
43 WILLOW STREET
120 WILLOW STREET