Burt Savitsky
Licensed Associate Real Estate Broker
bsavitsky@bhsusa.com
212-906-9337 c: 917-561-0925
Burt Savitsky joined Brown Harris Stevens in 1998 following record breaking sales in one of Manhattan's prime Upper Eastside buildings. He is a top producer and a twenty-five year residential real estate veteran. Mr. Savitsky and Gerald Crown were honored with the 2010 and 2012 Brown Harris Stevens Broker Specialists of the Year Award at the firm's Annual Meeting at Christie's in Rockefeller Center. In 2011 Mr. Savitsky was recognized with distinction among his colleagues by The Real Estate Board of New York with second place in the Annual Residential Deal of the Year Award competition.

Mr. Savitsky helps buyers visualize the home they want and calmly navigate the condominium or cooperative buying process including the complex cooperative board approval process. He studied psychology at the University of Massachusetts and earned an MBA in Marketing from Babson College in Wellesley, MA. He has a decade of advertising account management experience with top national clients. He is skilled in the creative marketing of exclusive listings.

As noted by The New York Times, Mr. Savitsky also specializes in Estate Properties with Licensed Associate Real Estate Broker Elayne Roskin, both being expert in the challenges of this market. Mr. Savitsky was recently recognized as one of Manhattan's top twenty-five listing brokers by The Real Deal.

Jessica Savitsky, Mr. Savitsky's oldest daughter, is a graduate of Syracuse University. In keeping with the family tradition, she is a Licensed Real Estate Salesperson with Brown Harris Stevens working alongside her father. Nicole Savitsky, his younger daughter is a 2012 graduate of the University of Michigan. She was recently appointed Marketing and PR Assistant for Union Square Events. Mr. Savitsky is married to the theatrical producer, Carol Cogan Savitsky.

Mr. Savitsky is a Trustee of the Boys & Girls Clubs of America, a former Trustee of Temple Shaaray Tefila on East 79th Street, a twenty-five year Upper Eastside resident and an active member of the Real Estate Board of New York.
In the News
445 Park Avenue
New York, NY 10022
Brown Harris Stevens Residential Sales, LLC
Burt Savitsky's Current Listings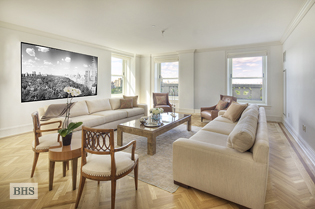 1 CENTRAL PARK SOUTH CONDOMINIUM
$25,000,000
Bedrooms: 4
Bathrooms: 6.0
ID: 1757792
Burt Savitsky (212) 906-9337
John Burger (212) 906-9274
47 EAST 91ST STREET CONDOMINIUM
$12,500,000
Bedrooms: 4
Bathrooms: 5.5
ID: 4060071
Burt Savitsky (212) 906-9337
Sol Howard (212) 906-9213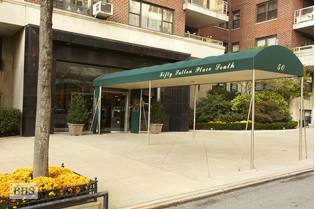 50 SUTTON PLACE SOUTH COOPERATIVE
$725,000
Bedrooms: 2
Bathrooms: 2.0
ID: 3662041
Burt Savitsky (212) 906-9337
Gerald Crown (212) 906-9319
Listings Currently In Contract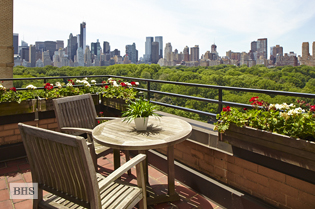 936 FIFTH AVENUE COOPERATIVE
$4,900,000 - Contract Signed
Bedrooms: 2
Bathrooms: 2.5
ID: 3607640
Burt Savitsky (212) 906-9337
Jessica Savitsky (212) 906-9273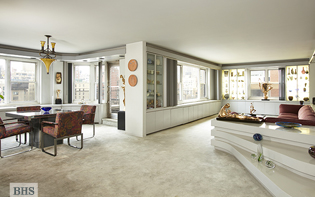 201 EAST 79TH STREET COOPERATIVE
$1,895,000 - Contract Signed
Bedrooms: 2
Bathrooms: 2.5
ID: 9158450
Burt Savitsky (212) 906-9337
Jessica Savitsky (212) 906-9273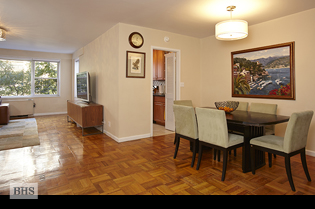 201 EAST 79TH STREET COOPERATIVE
$1,300,000 - Contract Signed
Bedrooms: 2
Bathrooms: 2.0
ID: 1563839
Burt Savitsky (212) 906-9337
Jessica Savitsky (212) 906-9273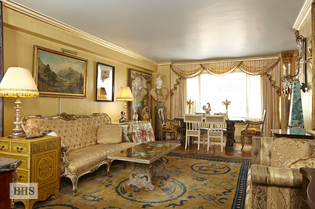 50 SUTTON PLACE SOUTH COOPERATIVE
$675,000 - Contract Signed
Bedrooms: 1
Bathrooms: 1.5
ID: 1549790
Burt Savitsky (212) 906-9337
Gerald Crown (212) 906-9319
The following is a list of selected sold properties in which Burt Savitsky has represented the seller, the buyer, or both:
COOPERATIVES AND CONDOMINIUMS
300 ALBANY STREET, 3F
1 BEEKMAN PLACE, 7B
55 CENTRAL PARK WEST, 13E
7 EAST 14TH STREET, 1430
227 EAST 57TH STREET, 5D
333 EAST 57TH STREET, 1B
200 EAST 61ST STREET, 27B
140 EAST 63RD STREET, 8B
4 EAST 70TH STREET, 3C
15 EAST 70TH STREET, 5A
310 EAST 70TH STREET, 12U
310 EAST 70TH STREET, 6E
399 EAST 72ND STREET, 4GHJ
35 EAST 76TH STREET, PH34/3507
201 EAST 77TH STREET, 12C
201 EAST 77TH STREET, 2DE
102 EAST 78TH STREET, PROF/1E
180 EAST 79TH STREET, 10G
201 EAST 79TH STREET, 10G
201 EAST 79TH STREET, 11C
201 EAST 79TH STREET, 15B
201 EAST 79TH STREET, 15B
201 EAST 79TH STREET, 15C
201 EAST 79TH STREET, 16A
201 EAST 79TH STREET, 18A
201 EAST 79TH STREET, 18D
201 EAST 79TH STREET, 4A
201 EAST 79TH STREET, 5D
201 EAST 79TH STREET, 9F
239 EAST 79TH STREET, 14/13B
135 EAST 83RD STREET, 6B
103 EAST 84TH STREET, PHA/B
401 EAST 89TH STREET, 9M
520 EAST 90TH STREET, 4G
1 EAST END AVENUE, 10/11B
225 FIFTH AVENUE, PHA
641 FIFTH AVENUE, 27H
870 FIFTH AVENUE, 12D
880 FIFTH AVENUE, 17B
988 FIFTH AVENUE, 7FL
1040 FIFTH AVENUE, 14A
55 PARK AVENUE, 3E
755 PARK AVENUE, GRD/D
760 PARK AVENUE, 11TH FLR
863 PARK AVENUE, 1E
875 PARK AVENUE, 1A
875 PARK AVENUE, PROF
955 PARK AVENUE, 3NE
1160 PARK AVENUE, PHE
1220 PARK AVENUE, MAIS-1A
180 RIVERSIDE DRIVE, 6A
35 SUTTON PLACE, 16G
36 SUTTON PLACE SOUTH, 11F
45 SUTTON PLACE SOUTH, 6E
50 SUTTON PLACE SOUTH, 10K
50 SUTTON PLACE SOUTH, 15C
50 SUTTON PLACE SOUTH, 16L
50 SUTTON PLACE SOUTH, 18DE
50 SUTTON PLACE SOUTH, 18H
50 SUTTON PLACE SOUTH, 3C
50 SUTTON PLACE SOUTH, 4D
50 SUTTON PLACE SOUTH, 4K
50 SUTTON PLACE SOUTH, 5C
50 SUTTON PLACE SOUTH, 5H
50 SUTTON PLACE SOUTH, 6J
50 SUTTON PLACE SOUTH, 8F
60 SUTTON PLACE SOUTH, 19BSOUTH
205 THIRD AVENUE, 12VW
20 WEST 13TH STREET, PROF E
10 WEST 15TH STREET, 508
10 WEST 15TH STREET, 508
16 WEST 16TH STREET, 12NS
350 WEST 50TH STREET, PH1D
347 WEST 57TH STREET, 6C
TOWNHOUSES
234 EAST 61ST STREET
449 HUDSON STREET