Candace Roncone
Licensed Associate Real Estate Broker
croncone@bhsusa.com
212-906-0556 c: 917-951-4389
Candace Roncone's ability to listen to her customers and spot market trends quickly secured her position as a top producing broker shortly after entering the real estate field nearly 20 years ago. This ability, coupled with her superior negotiating skills and extensive knowledge of the downtown residential marketplace, has proven invaluable to both buyers and sellers. These traits combined with her high level of customer service have resulted in Candace earning the Brown Harris Stevens 2012 Village Broker of the Year Award, as well as the 2009 and 2008 Village Listing Broker of the Year Awards.
Educated at various institutions she received a Masters Degree in English Literature from Villanova University and after a short lived academic career entered the world of business. Her intuitive grasp of her customers' needs and her strong financial and business acumen were honed after years of successfully managing a top producing sales team in the automobile industry.
Candace has been a resident of Greenwich Village for most of her adult life and her knowledge of the downtown community is unparalled. She has successfully navigated cooperative, condominium, and townhouse sales through to successful conclusions, always keeping her eye on the ball and her customers' best interests in sight. Bringing experience, integrity and discretion, Candace delivers excellent service and expertise as Downtown's broker of choice.
2 Fifth Avenue
New York, NY 10011
Brown Harris Stevens Residential Sales, LLC
Candace Roncone's Current Listings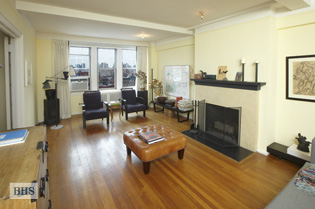 302 WEST 12TH STREET CONDOMINIUM
$3,600,000
Bedrooms: 2
Bathrooms: 2.0
ID: 9116422
Candace Roncone (212) 906-0556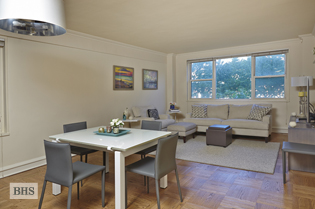 2 HORATIO STREET COOPERATIVE
$1,475,000
Bedrooms: 1
Bathrooms: 1.0
ID: 9182365
Candace Roncone (212) 906-0556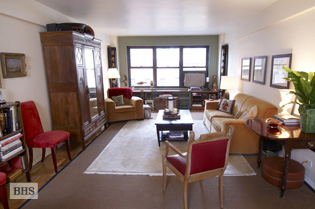 54 WEST 16TH STREET COOPERATIVE
$840,000
Bedrooms: 1
Bathrooms: 1.0
ID: 9062116
Candace Roncone (212) 906-0556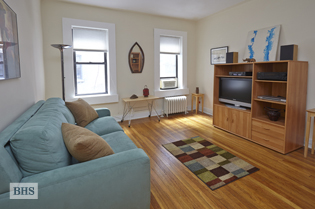 130 WEST 16TH STREET COOPERATIVE
$675,000
OPEN HOUSE: 12/8/2013, 12:00 - 2:00Bedrooms: 1
Bathrooms: 1.0
ID: 9086458
Candace Roncone (212) 906-0556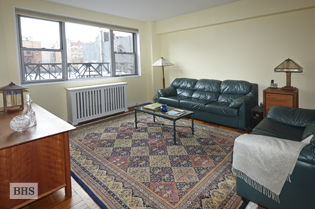 HORATIO STREET RENTAL
$5,300
Bedrooms: 1
Bathrooms: 1.0
ID: 9360635
Candace Roncone (212) 906-0556
The following is a list of selected sold properties in which Candace Roncone has represented the seller, the buyer, or both:
COOPERATIVES AND CONDOMINIUMS
75 BANK STREET, 1E
75 BANK STREET, 2H
75 BANK STREET, 3G
75 BANK STREET, 5A
75 BANK STREET, 6F
59 BARROW STREET, 3FL
82 CHARLES STREET, 1R
242 EAST 19TH STREET, 12A
39 FIFTH AVENUE, 11A
39 FIFTH AVENUE, 16A
39 FIFTH AVENUE, 2B
39 FIFTH AVENUE, 2B
39 FIFTH AVENUE, 2D
39 FIFTH AVENUE, 6D
39 FIFTH AVENUE, 7D
41 FIFTH AVENUE, PHB
505 GREENWICH STREET, 7F
505 GREENWICH STREET, 7F
815 GREENWICH STREET, 4
2 HORATIO STREET, 11A
2 HORATIO STREET, 11L
2 HORATIO STREET, 11N
2 HORATIO STREET, 11S
2 HORATIO STREET, 12L
2 HORATIO STREET, 14A
2 HORATIO STREET, 17A
2 HORATIO STREET, 17B
2 HORATIO STREET, 17G
2 HORATIO STREET, 17H
2 HORATIO STREET, 17M
2 HORATIO STREET, 17P
2 HORATIO STREET, 1B
2 HORATIO STREET, 2AB
2 HORATIO STREET, 2AB
2 HORATIO STREET, 2AB
2 HORATIO STREET, 2D
2 HORATIO STREET, 2J
2 HORATIO STREET, 2M
2 HORATIO STREET, 3D
2 HORATIO STREET, 3H
2 HORATIO STREET, 3J
2 HORATIO STREET, 3L
2 HORATIO STREET, 3M
2 HORATIO STREET, 3S
2 HORATIO STREET, 4J
2 HORATIO STREET, 4J
2 HORATIO STREET, 4S
2 HORATIO STREET, 4S
2 HORATIO STREET, 5A
2 HORATIO STREET, 6E
2 HORATIO STREET, 6E
2 HORATIO STREET, 6F
2 HORATIO STREET, 6J
2 HORATIO STREET, 6S
2 HORATIO STREET, 7B
2 HORATIO STREET, 7F
2 HORATIO STREET, 7L
2 HORATIO STREET, 8E
2 HORATIO STREET, 8E
2 HORATIO STREET, 9A
2 HORATIO STREET, 9AC
2 HORATIO STREET, 9B/D
2 HORATIO STREET, 9M
2 HORATIO STREET, 9N
2 HORATIO STREET, PHB
14 HORATIO STREET, 3E
24 HORATIO STREET, 3
571 HUDSON STREET, 4B
61 IRVING PLACE, 2A
31 JANE STREET, 12E
31 JANE STREET, 7D
61 JANE STREET, 14G
61 JANE STREET, 18M
177 NINTH AVENUE, 4B
41 PERRY STREET, 3C
77 SEVENTH AVENUE, 9C
211 THOMPSON STREET, 4A
136 WAVERLY PLACE, 15A
15 WEST 11TH STREET, 5B
15 WEST 11TH STREET, 5D
15 WEST 11TH STREET, 9C
126 WEST 11TH STREET, 24
126 WEST 11TH STREET, 44
126 WEST 11TH STREET, 53
126 WEST 11TH STREET, 54
126 WEST 11TH STREET, 54
126 WEST 11TH STREET, 64
126 WEST 11TH STREET, 73
126 WEST 11TH STREET, 73
126 WEST 11TH STREET, 74
348 WEST 11TH STREET, 4A
44 WEST 12TH STREET, 3F
49 WEST 12TH STREET, 2A
171 WEST 12TH STREET, 5B
299 WEST 12TH STREET, 2E
299 WEST 12TH STREET, 5K
302 WEST 12TH STREET, 4D
302 WEST 12TH STREET, 8F
302 WEST 12TH STREET, 8F
380 WEST 12TH STREET, 6D
60 WEST 13TH STREET, 5B
175 WEST 13TH STREET, 17E
175 WEST 13TH STREET, 3B
325 WEST 13TH STREET, 1
318 WEST 14TH STREET, 2
10 WEST 15TH STREET, 1812
10 WEST 15TH STREET, 821
16 WEST 16TH STREET, PHGN
130 WEST 16TH STREET, 21/22
130 WEST 16TH STREET, 22
130 WEST 16TH STREET, 23
130 WEST 16TH STREET, 31
130 WEST 16TH STREET, 36
130 WEST 16TH STREET, 44
130 WEST 16TH STREET, 54
130 WEST 16TH STREET, 56
201 WEST 16TH STREET, 3B
201 WEST 16TH STREET, 8A
253 WEST 16TH STREET, 4H
210 WEST 21ST STREET, 2FW
223 WEST 21ST STREET, 1N
300 WEST 23RD STREET, 12A
315 WEST 23RD STREET, 8F
442 WEST 23RD STREET, B
259 WEST 4TH STREET, 12
259 WEST 4TH STREET, 17
259 WEST 4TH STREET, 19
259 WEST 4TH STREET, 19
259 WEST 4TH STREET, 23
259 WEST 4TH STREET, 24
259 WEST 4TH STREET, 25
259 WEST 4TH STREET, 5
TOWNHOUSES
17 COMMERCE STREET
247 WEST 13TH STREET