Carole G. Caine
Licensed Associate Real Estate Broker
ccaine@bhsusa.com
212-906-9224 c: 917-683-2202
Carole Caine joined Brown Harris Stevens in 2010 with unmatched experience in residential sales.
Originally she was among the twelve agents working closely with Barbara Corcoran when Corcoran Real Estate was founded. Today her colleagues hold her in the highest regard as her integrity, loyalty and professionalism have earned the respect of many high profile clients who include celebrities and political personalities.
Carole's understanding of her client's preferences and her superior results-oriented negotiating skills help her to secure the best cooperative or condominium apartment or townhouse for purchase or rental. She attributes her success to going the extra mile, to her extraordinary intuition and to highly developed listening skills.
She first moved to Manhattan to study at the New York School of Interior Design and subsequently starting her own design firm. In transitioning to real estate sales, Carole's understanding of space and style helped her service her clients' visualization process.
Carole lives on the Upper East Side, where her two children attended private schools, and she is currently on the Board of Directors of her Co-op serving a fourth term as a director and a third term as the President. Carole has lived in Rome and in Aspen. She holds a Broker's license for the state of New York, and a salesperson's license for the state of Florida. She is a member of REBNY (Real Estate Board of New York) a Certified Relocation Expert, and she holds a CPM (Certificate of Property Management). Her mantra has always been "everything I touch turns to sold."
In the News
445 Park Avenue
New York, NY 10022
Brown Harris Stevens Residential Sales, LLC
Carole G. Caine's Current Listings
1725 YORK AVENUE COOPERATIVE
$749,000
OPEN HOUSE: 12/15/2013, 12:30 - 2:00Bedrooms: 1
Bathrooms: 1.5
ID: 9335052
Carole G. Caine (212) 906-9224
Listings Currently In Contract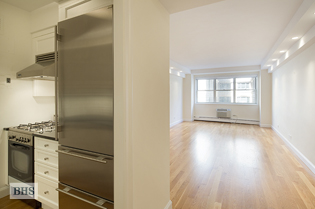 20 EAST 68TH STREET COND-OP
$1,395,000 - Contract Signed
Bedrooms: 1
Bathrooms: 1.0
ID: 9086647
Carole G. Caine (212) 906-9224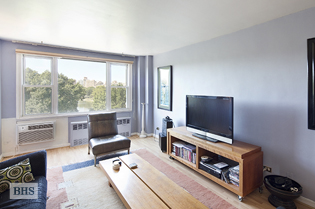 1270 FIFTH AVENUE COOPERATIVE
$1,060,000 - Contract Signed
Bedrooms: 2
Bathrooms: 1.5
ID: 9074031
Carole G. Caine (212) 906-9224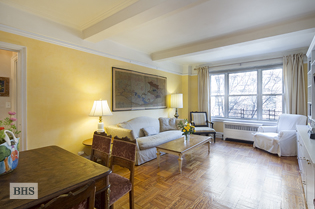 108 EAST 91ST STREET COOPERATIVE
$945,000 - Contract Signed
Bedrooms: 2
Bathrooms: 1.0
ID: 3924997
Carole G. Caine (212) 906-9224
The following is a list of selected sold properties in which Carole G. Caine has represented the seller, the buyer, or both:
COOPERATIVES AND CONDOMINIUMS
652 BROADWAY, 7R
300 CENTRAL PARK WEST, MAIS
29 EAST 64TH STREET, 7A
220 EAST 65TH STREET, 18H
20 EAST 68TH STREET, 10D
20 EAST 68TH STREET, 10E
20 EAST 68TH STREET, 14B
20 EAST 68TH STREET, 5G
20 EAST 68TH STREET, 7A
20 EAST 68TH STREET, 9C
20 EAST 68TH STREET, 9D
20 EAST 68TH STREET, 9E
190 EAST 72ND STREET, 24A
190 EAST 72ND STREET, 24D
515 EAST 72ND STREET, 21E
21 EAST 87TH STREET, 5A
21 EAST 87TH STREET, 5B
200 EAST 90TH STREET, 6E
108 EAST 91ST STREET, 8A
108 EAST 91ST STREET, 8D
345 EAST 93RD STREET, 31H
880 FIFTH AVENUE, 4G
1270 FIFTH AVENUE, 5S
322 WEST 57TH STREET, 34H