Christina H. Prostano
Licensed Real Estate Salesperson
cprostano@bhsusa.com
212-317-3646 c: 646-373-3269
THE LAURA DENISE MILKOWSKI TEAM AT BROWN HARRIS STEVENS RESIDENTIAL SALES, LLC
Though originally from Connecticut, Christina has been living in New York for more than 20 years – long enough to be considered an official New Yorker! Her first stop was the Bronx, as an undergraduate at Fordham University. Shortly thereafter, she moved into a TriBeCa loft where she spent many years watching the neighborhood evolve into what it is today. Christina's experience and love of loft-living and downtown Manhattan makes her a specialist in the area.
She is most enthusiastic, however, about showing Manhattanites the benefits of living in Brooklyn, where she has been a homeowner since 1999. She is particularly experienced in townhouse purchases, renovations and living, having purchased her own historic townhouse in 2002.
Christina learned the value of property, real estate and investing at a young age. She experienced many a summer ripping down lathe and painting walls in her family's home and investment properties and has a deep understanding of construction and the renovation process. Ever since buying her first apartment in Brooklyn, she has been totally swept up in the opportunities of investing in real estate and decided to make her "hobby" her career.
Christina completed an M.A. in Music and Theatre at NYU and loves serving her many clients in the music and film industry. Aside from music and acting, she also enjoys traveling, eating good foods and drinking great wines, and she loves converting former renters into official home-owners – possibly her favorite hobby!
Aside from practical experience, Christina also brings her business experience and strong work ethic with her to the LDM team - her background is in international project management, training and consulting, where she specialized in cross-cultural issues. She started up and managed the US operations of a British publishing company, and is fluent in all areas of running a business – from marketing to managing people to providing great customer service -- all skills which make her particularly valuable to her clients.
Go to The Laura Denise Milkowski Team at Brown Harris Stevens Residential Sales, LLC
1926 Broadway
New York, NY 10023
Brown Harris Stevens Residential Sales, LLC
Christina H. Prostano's Current Listings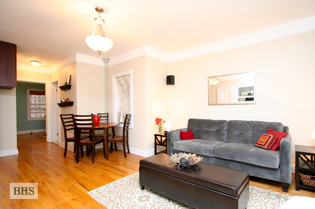 265 WEST 94TH STREET COOPERATIVE
$800,000
Bedrooms: 1
Bathrooms: 1.0
ID: 9882146
Christina H. Prostano (212) 317-3646
Laura Denise Milkowski (212) 317-3662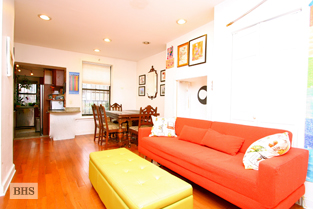 CAMBRIDGE PLACE RENTAL
$3,050
Bedrooms: 2
Bathrooms: 2.0
ID: 11841518
Christina H. Prostano (212) 317-3646
Laura Denise Milkowski (212) 317-3662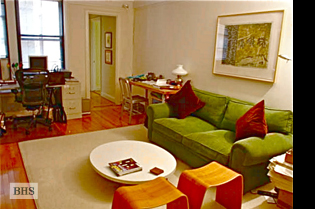 EAST 79TH STREET RENTAL
$2,600
OPEN HOUSE: 2/1/2015, 2:30 - 3:30Bedrooms: 1
Bathrooms: 1.0
ID: 11340799
Christina H. Prostano (212) 317-3646
Laura Denise Milkowski (212) 317-3662
Listings Currently In Contract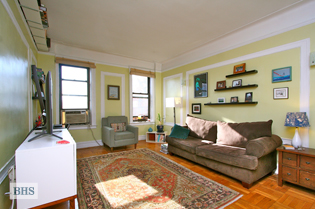 333 4TH STREET COOPERATIVE
$540,000 - Contract Signed
Bedrooms: 1
Bathrooms: 1.0
ID: 11719911
Christina H. Prostano (212) 317-3646
Laura Denise Milkowski (212) 317-3662
The following is a list of selected sold properties in which Christina H. Prostano has represented the seller, the buyer, or both:
COOPERATIVES AND CONDOMINIUMS
349 16TH STREET, 5
671 47TH STREET, 3B
671 47TH STREET, 3D
333 4TH STREET, 5H
140 8TH AVENUE, 5G
140 8TH AVENUE, 5G
160 CENTRAL PARK SOUTH, 3203
51 CHARLES STREET, 4
181 CLERMONT AVENUE, 403
149 CLINTON AVENUE, 1B
209 CLINTON AVENUE, 12E
199 CLINTON STREET, 5
59 CONSELYEA STREET, A4
137 DUPONT STREET, 3
125 EAST 12TH STREET, 1E
315 EAST 12TH STREET, 7
310 EAST 46TH STREET, 9L
235 EAST 49TH STREET, 11G
250 EAST 49TH STREET, 17B
400 EAST 51ST STREET, 28B
233 EAST 54TH STREET, 1B/2B
301 EAST 62ND STREET, 15D
350 EAST 62ND STREET, 3T
350 EAST 62ND STREET, 4L
350 EAST 62ND STREET, 6DE
350 EAST 77TH STREET, 6E
401 EAST 89TH STREET, 10G
401 EAST 89TH STREET, 2F
401 EAST 89TH STREET, 6A
20 EAST 9TH STREET, 18AB
206 FRONT STREET, 3B
206 FRONT STREET, 3D
206 FRONT STREET, 4E
206 FRONT STREET, 6B
936 FULTON STREET, 2A
360 FURMAN STREET, 1223
462 GREENWICH STREET, 3
474 GREENWICH STREET, 4
318 KNICKERBOCKER AVENUE, 4F
79 LAIGHT STREET, 6E
153 LINCOLN PLACE, 1C
153 LINCOLN PLACE, 1C
58 METROPOLITAN AVENUE, 4F
80 METROPOLITAN AVENUE, 5P
223 NORTH 11TH STREET, 4
93 RAPELYE STREET, 4B
93 RAPELYE STREET, 4F
93 RAPELYE STREET, 6H
33 RIVERSIDE DRIVE, 7AB
50 RIVERSIDE DRIVE, 12E
140 RIVERSIDE DRIVE, 8M
111 THIRD AVENUE, 12K
330 THIRD AVENUE, 16L
16 WEST 16TH STREET, 5KS
121 WEST 19TH STREET, 8E
130 WEST 30TH STREET, 12A
130 WEST 30TH STREET, 4B
130 WEST 30TH STREET, 6C
130 WEST 30TH STREET, 9A
516 WEST 47TH STREET, N4D
2 WEST 67TH STREET, 2/3E
130 WEST 67TH STREET, 24A
104 WEST 70TH STREET, 2C
112 WEST 72ND STREET, 11E
11 WEST 81ST STREET, 4C
265 WEST 94TH STREET, 7
710 WEST END AVENUE, 2CD
TOWNHOUSES
98 A-MALCOLM X BLVD
15 ALICE COURT
320 CARLTON AVENUE
189 CLASSON AVENUE
264 CLINTON AVENUE
349 CLINTON STREET
7519 COLONIAL ROAD
321 DECATUR STREET
229 MACON STREET
137 MASPETH AVENUE
834 PUTNAM AVENUE
182 SEELEY STREET
9 VANDAM STREET