Curtis Jackson
Licensed Associate Real Estate Broker
cjackson@bhsusa.com
212-317-7714 c: 917-991-5922
Curtis Jackson has been a top producing broker in Manhattan for twenty-seven years. Curtis was recently noted as one of the top twenty brokers in a New York Magazine cover story, "Real Estate's New Power Brokers." In addition, Curtis was awarded the "Broker of the Year" in 2005 and "Listing Broker of The Year" for the years 2004, 2005, 2008, 2009 & 2011 for the Upper East Side Office at Brown Harris Stevens.
Curtis is known as an Upper West Side and East Side Specialist concentrating on the high end cooperative and condominium market. He has been a broker for the past twenty-seven years and has developed an exclusive referral business. Over the years, Curtis has developed such customer loyalty that he has sold multiple apartments to the same individual and often to various members of the same family.
Curtis' proven track record, coupled with his professionalism and knowledge of the market makes him a wise choice to achieve the highest and best price for your property. His focused energy, unrelenting enthusiasm and commitment to providing the highest level of service have separated him from other real estate brokers.
Curtis has a genuine passion for real estate and architecture. He has bought and renovated five apartments and a brownstone in Manhattan. His outlook for the future of the Manhattan Real Estate market is extremely positive.
Curtis Jackson joined Brown Harris Stevens as an associate broker, Senior Vice President/Director in 2004.
1121 Madison Avenue
New York, NY 10028
Brown Harris Stevens Residential Sales, LLC
Curtis Jackson's Current Listings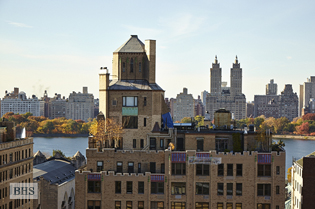 1120 PARK AVENUE COOPERATIVE
$6,250,000
Bedrooms: 2
Bathrooms: 3.0
ID: 9295385
Curtis Jackson (212) 317-7714
Militza Van Doren (212) 712-1135 860 UNITED NATIONS PLAZA COOPERATIVE
$5,395,000
Bedrooms: 3
Bathrooms: 3.5
ID: 9374883
Curtis Jackson (212) 317-7714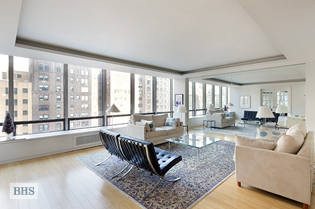 860 UNITED NATIONS PLAZA COOPERATIVE
$895,000
Bedrooms: 1
Bathrooms: 1.5
ID: 9350888
Curtis Jackson (212) 317-7714
Adam Flax (212) 317-7708
Listings Currently In Contract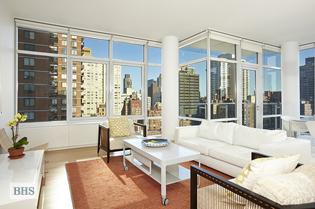 310 EAST 53RD STREET CONDOMINIUM
$2,750,000 - Contract Signed
Bedrooms: 2
Bathrooms: 2.5
ID: 9275963
Curtis Jackson (212) 317-7714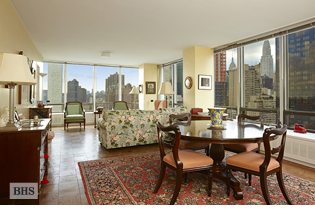 870 UNITED NATIONS PLAZA COOPERATIVE
$1,749,000 - Contract Signed
Bedrooms: 2
Bathrooms: 2.0
ID: 9174580
Curtis Jackson (212) 317-7714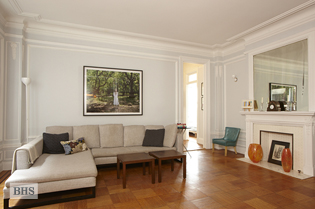 801 WEST END AVENUE COOPERATIVE
$1,639,000 - Contract Signed
Bedrooms: 2
Bathrooms: 2.0
ID: 9261558
Curtis Jackson (212) 317-7714
The following is a list of selected sold properties in which Curtis Jackson has represented the seller, the buyer, or both:
COOPERATIVES AND CONDOMINIUMS
1965 BROADWAY, 18BC
1965 BROADWAY, 18BC
25 CENTRAL PARK WEST, 6J
55 CENTRAL PARK WEST, 8E
230 CENTRAL PARK WEST, 2A
333 CENTRAL PARK WEST, 115
353 CENTRAL PARK WEST, 8
18 EAST 12TH STREET, 9/10C
9 EAST 13TH STREET, 3G
45 EAST 25TH STREET, 32C
45 EAST 25TH STREET, 32C
415 EAST 37TH STREET, 22A
349 EAST 49TH STREET, 5F
320 EAST 57TH STREET, 2C
320 EAST 57TH STREET, 2C
151 EAST 58TH STREET, PH50
118 EAST 60TH STREET, 23H
300 EAST 62ND STREET, 2904
301 EAST 62ND STREET, 3G
201 EAST 66TH STREET, 10K
315 EAST 68TH STREET, 3H
15 EAST 69TH STREET, 9A
190 EAST 72ND STREET, 18C
325 EAST 72ND STREET, 8D
524 EAST 72ND STREET, 28D
524 EAST 72ND STREET, 37C
524 EAST 72ND STREET, 37C
174 EAST 74TH STREET, 7G
174 EAST 74TH STREET, 8F
14 EAST 75TH STREET, 5B
39 EAST 75TH STREET, 4E
155 EAST 76TH STREET, 1A
155 EAST 76TH STREET, 9E
205 EAST 76TH STREET, PH
404 EAST 76TH STREET, 30C
440 EAST 79TH STREET, 15B
17 EAST 80TH STREET, 7
40 EAST 80TH STREET, 3A
114 EAST 84TH STREET, 9D
35 EAST 85TH STREET, 4D
25 EAST 86TH STREET, 12G
402 EAST 90TH STREET, 3C
245 EAST 93RD STREET, 9C
4 EAST 95TH STREET, 3A
60 EAST 96TH STREET, 12A
60 EAST 96TH STREET, 9E
180 EAST END AVENUE, 10D
260 FIFTH AVENUE, 10S
14 HORATIO STREET, 12B
66 LEONARD STREET, 4D
80 PARK AVENUE, 15P
470 PARK AVENUE, 11DB
470 PARK AVENUE, 1D
480 PARK AVENUE, 7G
515 PARK AVENUE, 32/33
944 PARK AVENUE, 16FL
955 PARK AVENUE, 11W
1050 PARK AVENUE, 4A
1065 PARK AVENUE, 28D
1088 PARK AVENUE, 3F
1150 PARK AVENUE, 8B
165 PERRY STREET, 2C
165 PERRY STREET, 3D
131 RIVERSIDE DRIVE, 8A
140 RIVERSIDE DRIVE, 10C
140 RIVERSIDE DRIVE, 14L
140 RIVERSIDE DRIVE, 15E
140 RIVERSIDE DRIVE, 16J
140 RIVERSIDE DRIVE, 16P
140 RIVERSIDE DRIVE, 18A
140 RIVERSIDE DRIVE, 9A
222 RIVERSIDE DRIVE, 2B
258 RIVERSIDE DRIVE, 9B
245 SEVENTH AVENUE, 10A
245 SEVENTH AVENUE, 10C
245 SEVENTH AVENUE, 2A
245 SEVENTH AVENUE, 2A
245 SEVENTH AVENUE, 3A
245 SEVENTH AVENUE, 3B
245 SEVENTH AVENUE, 3C
245 SEVENTH AVENUE, 3C
245 SEVENTH AVENUE, 5B
245 SEVENTH AVENUE, 5C
245 SEVENTH AVENUE, 6B
245 SEVENTH AVENUE, 7A
245 SEVENTH AVENUE, 7B
245 SEVENTH AVENUE, 7B
245 SEVENTH AVENUE, 8A
245 SEVENTH AVENUE, 8B
245 SEVENTH AVENUE, 8B
245 SEVENTH AVENUE, 8B
245 SEVENTH AVENUE, 9B
196 SIXTH AVENUE, 3A
14 SUTTON PLACE SOUTH, 2E
36 SUTTON PLACE SOUTH, 4A
50 SUTTON PLACE SOUTH, 11J
860 UNITED NATIONS PLAZA, 23/24C
860 UNITED NATIONS PLAZA, 33/34F
15 WEST 12TH STREET, 11AE
15 WEST 12TH STREET, 2C
15 WEST 12TH STREET, 8E
15 WEST 12TH STREET, PHB
250 WEST 15TH STREET, 6A
130 WEST 30TH STREET, 16B
350 WEST 42ND STREET, 32B
162 WEST 56TH STREET, 704
1 WEST 67TH STREET, 703
2 WEST 67TH STREET, 14A/B
17 WEST 67TH STREET, 2A/B
39 WEST 67TH STREET, 1402/1502
45 WEST 67TH STREET, 9D
50 WEST 67TH STREET, 6G
111 WEST 67TH STREET, 25DH
16 WEST 77TH STREET, 4F
101 WEST 79TH STREET, 12A
35 WEST 84TH STREET, 1
35 WEST 84TH STREET, 2
257 WEST 86TH STREET, PH
310 WEST 86TH STREET, 10A
250 WEST 89TH STREET, 9H
250 WEST 90TH STREET, 17E
250 WEST 94TH STREET, 3D
250 WEST 94TH STREET, 6D
10 WEST END AVENUE, 5A
150 WEST END AVENUE, 4D
165 WEST END AVENUE, 11NP
200 WEST END AVENUE, 3C
333 WEST END AVENUE, 3A
522 WEST END AVENUE, 12B
588 WEST END AVENUE, 2AB
685 WEST END AVENUE, 9B
801 WEST END AVENUE, 10C
895 WEST END AVENUE, 12D
TOWNHOUSES