Daniel Farris
Licensed Associate Real Estate Broker
dfarris@bhsusa.com
212-906-9296 c: 917-715-9111
Languages Spoken: FRENCH, ENGLISH
Mr. Farris has been with Brown Harris Stevens since 1992 and has consistently ranked among the top brokers at the firm.
He represents both buyers and sellers in all price ranges throughout Manhattan including Park Avenue, the Upper West Side, Midtown, prime Soho, Sutton Place and Beekman Place.
His background in advertising and marketing has enabled him to create highly effective marketing campaigns for his clients. Prior to joining Brown Harris Stevens Mr. Farris was a successful advertising account supervisor for 15 years, representing diverse clients from Federal Express to Procter & Gamble.
Originally from St. Louis, Missouri, he received his Bachelor of Journalism from the University of Missouri School of Journalism where he majored in advertising. He pursued postgraduate studies at Harvard Business School. A member of the University Club, he has traveled extensively throughout the world including several expeditions in Asia and Africa. Mr. Farris has lived in Manhattan over 25 years and currently resides on Sutton Place.
445 Park Avenue
New York, NY 10022
Brown Harris Stevens Residential Sales, LLC
M. Farris fait partie de Brown Harris Stevens depuis 1992 et s'est constamment classé parmi les agents les plus performants de la firme. Il est directeur et agent associé ainsi que vice-président.
Il représente les acheteurs aussi bien que les vendeurs sur l'ensemble de la gamme des prix pour la totalité de Manhattan, y compris Park Avenue, le quartier ouest supérieur, le milieu de la ville, la meilleure partie de SoHo, Sutton Place et Beekman Place.
Son expérience dans le domaine de la publicité et du marketing lui a permis de créer des campagnes marketing fort efficaces pour ses clients. Avant d'entrer chez Brown Harris Stevens, M. Farris était pendant quinze ans directeur de comptes client dans la publicité et y avait obtenu de beaux résultats, représentant un éventail de clients allant de Federal Express à Procter & Gamble.
Originaire de St. Louis, dans le Missouri, il a obtenu sa licence en journalisme à l'école de journalisme de l'université du Missouri, se spécialisant dans la publicité. Il a poursuivi des études de troisième cycle à la Harvard Business School. Membre du club universitaire, il a largement voyagé dans le monde entier, participant à plusieurs expéditions en Asie et en Afrique. M. Farris habite Manhattan depuis plus de 25 ans et réside actuellement à Sutton Place.
Daniel Farris's Current Listings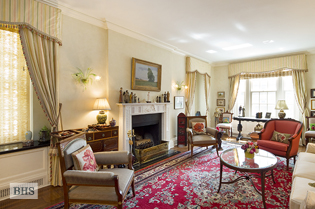 30 SUTTON PLACE COOPERATIVE
$2,345,000
Bedrooms: 2
Bathrooms: 3.0
ID: 3860894
Daniel Farris (212) 906-9296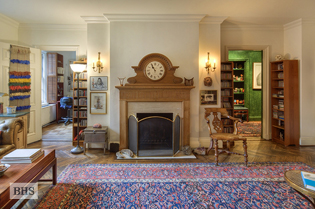 14 SUTTON PLACE SOUTH COOPERATIVE
$739,000
Bedrooms: 1
Bathrooms: 1.0
ID: 3441474
Daniel Farris (212) 906-9296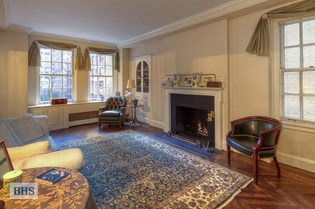 14 SUTTON PLACE SOUTH COOPERATIVE
$685,000
Bedrooms: 1
Bathrooms: 1.0
ID: 1563657
Daniel Farris (212) 906-9296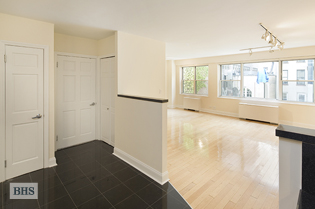 150 EAST 61ST STREET COOPERATIVE
$395,000
Bedrooms: -
Bathrooms: 1.0
ID: 8563731
Daniel Farris (212) 906-9296
Michael G. Mansur (212) 396-5816
EAST 66TH STREET RENTAL
$9,500
Bedrooms: 1
Bathrooms: 1.0
ID: 3518395
Daniel Farris (212) 906-9296
Listings Currently In Contract
108 EAST 66TH STREET COOPERATIVE
$1,075,000 - Contract Signed
Bedrooms: 1
Bathrooms: 1.0
ID: 1219620
Daniel Farris (212) 906-9296
The following is a list of selected sold properties in which Daniel Farris has represented the seller, the buyer, or both:
COOPERATIVES AND CONDOMINIUMS
2 BEEKMAN PLACE, 12A
2 BEEKMAN PLACE, 16B
150 COLUMBUS AVENUE, 22A
353 EAST 104TH STREET, 3E
149 EAST 18TH STREET, 2
201 EAST 21ST STREET, 6H
15 EAST 26TH STREET, 12E
201 EAST 28TH STREET, 18A
415 EAST 37TH STREET, 31G
325 EAST 41ST STREET, 107
325 EAST 41ST STREET, 309
455 EAST 51ST STREET, 1E
455 EAST 51ST STREET, 6B
301 EAST 52ND STREET, 1C
400 EAST 52ND STREET, 15K
414 EAST 52ND STREET, 8A
444 EAST 52ND STREET, 4/5A
333 EAST 55TH STREET, 12A
440 EAST 56TH STREET, 1G
440 EAST 56TH STREET, 7F
110 EAST 57TH STREET, 12A
110 EAST 57TH STREET, 7E
225 EAST 57TH STREET, 2J
235 EAST 57TH STREET, 12E
333 EAST 57TH STREET, 5A
333 EAST 57TH STREET, 5A
410 EAST 57TH STREET, 11B
410 EAST 57TH STREET, 14C
410 EAST 57TH STREET, 14C
410 EAST 57TH STREET, 16A
410 EAST 57TH STREET, 8E/F
419 EAST 57TH STREET, 13B
424 EAST 57TH STREET, 2B
435 EAST 57TH STREET, 8A/B
447 EAST 57TH STREET, 10B
447 EAST 57TH STREET, 13B
447 EAST 57TH STREET, 3B
447 EAST 57TH STREET, 5/6A
447 EAST 57TH STREET, 7B
447 EAST 57TH STREET, 9B
447 EAST 57TH STREET, 9B
447 EAST 57TH STREET, 9B
447 EAST 57TH STREET, MAIS 1/2
455 EAST 57TH STREET, 2A
455 EAST 57TH STREET, 3A/3C
400 EAST 59TH STREET, 11C
400 EAST 59TH STREET, 3B
201 EAST 62ND STREET, 15D
125 EAST 63RD STREET, 3A
340 EAST 64TH STREET, 11G
340 EAST 64TH STREET, 33C
420 EAST 64TH STREET, E11D
108 EAST 66TH STREET, PH
333 EAST 66TH STREET, PHE
167 EAST 67TH STREET, 14C
300 EAST 71ST STREET, 5-0
31 EAST 72ND STREET, 8C
157 EAST 72ND STREET, 10I
245 EAST 72ND STREET, 15C
168 EAST 74TH STREET, 2B
5 EAST 75TH STREET, 1
201 EAST 79TH STREET, 15B
240 EAST 79TH STREET, 11A
525 EAST 80TH STREET, 1C
525 EAST 80TH STREET, 7E
525 EAST 80TH STREET, 8D
60 EAST 8TH STREET, 7B
8 EAST 96TH STREET, 16C
10 EAST END AVENUE, 21A/B
1 FIFTH AVENUE, 7E
825 FIFTH AVENUE, 11A/B
825 FIFTH AVENUE, 11B
825 FIFTH AVENUE, 4C/SR25
93 MERCER STREET, 2W
55 PARK AVENUE, 8E
770 PARK AVENUE, 13D/SR#14
993 PARK AVENUE, 12B
1060 PARK AVENUE, 14C
1150 PARK AVENUE, 7B
102 PRINCE STREET, 2FL
252 SEVENTH AVENUE, 14N
252 SEVENTH AVENUE, 8M
252 SEVENTH AVENUE, PHJ
4 SUTTON PLACE, PH
25 SUTTON PLACE, 1/2
25 SUTTON PLACE, 10
25 SUTTON PLACE, 12A
25 SUTTON PLACE, 3FL
25 SUTTON PLACE, 4FLR
25 SUTTON PLACE, 5
25 SUTTON PLACE, 7FLR
30 SUTTON PLACE, 10C
30 SUTTON PLACE, 11B
30 SUTTON PLACE, 11B
30 SUTTON PLACE, 2A
30 SUTTON PLACE, 2B
30 SUTTON PLACE, 2C
30 SUTTON PLACE, 3A
30 SUTTON PLACE, 3B
30 SUTTON PLACE, 4A
30 SUTTON PLACE, 6A
30 SUTTON PLACE, 6C
30 SUTTON PLACE, 6C
30 SUTTON PLACE, 8A
30 SUTTON PLACE, PHC
30 SUTTON PLACE, SR-10D
35 SUTTON PLACE, 20B
2 SUTTON PLACE SOUTH, 10D
2 SUTTON PLACE SOUTH, 12E
2 SUTTON PLACE SOUTH, 2B
2 SUTTON PLACE SOUTH, 2C
14 SUTTON PLACE SOUTH, 10D
14 SUTTON PLACE SOUTH, 10D
14 SUTTON PLACE SOUTH, 10E
14 SUTTON PLACE SOUTH, 10F
14 SUTTON PLACE SOUTH, 11D
14 SUTTON PLACE SOUTH, 11F
14 SUTTON PLACE SOUTH, 11F
14 SUTTON PLACE SOUTH, 11F
14 SUTTON PLACE SOUTH, 11G
14 SUTTON PLACE SOUTH, 12A
14 SUTTON PLACE SOUTH, 12D
14 SUTTON PLACE SOUTH, 12D
14 SUTTON PLACE SOUTH, 12E
14 SUTTON PLACE SOUTH, 12F
14 SUTTON PLACE SOUTH, 12G
14 SUTTON PLACE SOUTH, 12G
14 SUTTON PLACE SOUTH, 13A
14 SUTTON PLACE SOUTH, 13D
14 SUTTON PLACE SOUTH, 13E
14 SUTTON PLACE SOUTH, 13F
14 SUTTON PLACE SOUTH, 13F
14 SUTTON PLACE SOUTH, 14C
14 SUTTON PLACE SOUTH, 14F
14 SUTTON PLACE SOUTH, 14G
14 SUTTON PLACE SOUTH, 1B
14 SUTTON PLACE SOUTH, 1C
14 SUTTON PLACE SOUTH, 2G
14 SUTTON PLACE SOUTH, 3E
14 SUTTON PLACE SOUTH, 4A
14 SUTTON PLACE SOUTH, 4C
14 SUTTON PLACE SOUTH, 4E
14 SUTTON PLACE SOUTH, 4E
14 SUTTON PLACE SOUTH, 4E
14 SUTTON PLACE SOUTH, 4E/4D
14 SUTTON PLACE SOUTH, 4G
14 SUTTON PLACE SOUTH, 5/6A
14 SUTTON PLACE SOUTH, 5B
14 SUTTON PLACE SOUTH, 6B
14 SUTTON PLACE SOUTH, 6C
14 SUTTON PLACE SOUTH, 6F
14 SUTTON PLACE SOUTH, 6F
14 SUTTON PLACE SOUTH, 6F
14 SUTTON PLACE SOUTH, 7C
14 SUTTON PLACE SOUTH, 7F
14 SUTTON PLACE SOUTH, 8C
14 SUTTON PLACE SOUTH, 9F
14 SUTTON PLACE SOUTH, 9G
14 SUTTON PLACE SOUTH, PHA
14 SUTTON PLACE SOUTH, S/RM-3B
14 SUTTON PLACE SOUTH, SRV33
25 SUTTON PLACE SOUTH, 2K
36 SUTTON PLACE SOUTH, 6B
45 SUTTON PLACE SOUTH, 6N
60 SUTTON PLACE SOUTH, 3HS
15 WEST 53RD STREET, 13F
17 WEST 54TH STREET, PHC
24 WEST 55TH STREET, 2H
24 WEST 55TH STREET, 5E
24 WEST 55TH STREET, 7F
150 WEST 56TH STREET, 5702
123 WEST 74TH STREET, 9A
130 WEST 79TH STREET, 4D
35 WEST 81ST STREET, 11B
10 WEST 86TH STREET, 9A
315 WEST 86TH STREET, 14F
400 WEST END AVENUE, 19B