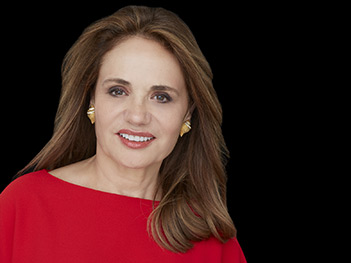 Daniela V. Rivoir
NYRS, Licensed Associate Real Estate Broker
drivoir@bhsusa.com
212-906-9276
Languages Spoken: FRENCH, GERMAN, ITALIAN, ENGLISH
When Ms. Rivoir joined Brown Harris Stevens in 1998 as a residential real estate broker specializing in high net worth international clientele, she brought with her invaluable experience as the marketing director of a major Swiss watch corporation and a proficiency in three foreign languages-French, Italian, and German. She is also in the process of learning Arabic.
Ms. Rivoir was educated at a Swiss boarding school, and was a 1988 graduate of American University in Washington, DC where she majored in communications and business. During her tenure at American University she was a summer intern in the 19th/20th Century Art-Deco Department of Christie's. After college she moved to New York and became a marketing trainee at Cartier USA, the famous jewelry concern.
Ms. Rivoir's international background combined with her dedication and keen attention to detail has made her a top broker in her field with a clientele that spans the globe.
Since joining Brown Harris Stevens, Ms. Rivoir has consistently been a top producing broker at the firm. With an extensive roster of important international personalities and dignitaries, Ms. Rivoir also represents Fortune 500 clientele in their real estate investments both in the United States and abroad. She sold one of the largest pre-war cooperatives in Fifth Avenue. In 2001 Ms. Rivoir was appointed building broker specialist at the renowned Olympic Tower developed by Aristotle Onassis, and in 2002 she was made a Director at Brown Harris Stevens. Ms. Rivoir was honored to be named the firm's 2003 Referral Broker of the Year reflecting achievement through the Brown Harris Stevens exclusive affiliation with Christie's International Real Estate. In April 2008, Ms. Rivoir was featured as a top Manhattan broker in Avenue Magazine. In April 2009, Ms. Rivoir became an elite graduate of NYRS as a New York Residential Specialist. The following year Ms. Rivoir was honored with the Brown Harris Stevens award for 2010 Biggest Short Term Rental Deal of the Year. In 2012, Daniela was included in the Avenue Magazine Broker "A List." That same year she was also awarded by Brown Harris Stevens The Biggest Rental short term Deal of the Year. In January 2013, Ms. Rivoir earned The Real Estate Board of New York's Certified Negotiation Expert Designation. In February 2014, Ms. Rivoir was honored with the Brown Harris Stevens award for 2013 Circle of Excellence.
In addition to the Olympic Tower, where Ms. Rivoir has completed over one hundred fifty transactions, some of the other prestigious cooperative and condominium properties in which Ms. Rivoir has represented the buyer, the seller, or both include:
930 Fifth Avenue

The Pierre at 795 Fifth Avenue

781 Fifth Avenue

The Hampshire House

25 Beekman Place

The AOL Time Warner Building

1 Central Park West

The Ritz Carlton

610 Park Avenue
An active sportswoman (golf, tennis, horseback riding), Ms. Rivoir also travels extensively abroad and joins her far-flung family at such venues as Lyford Cay, Nassau; Geneva, Hong Kong, Monte Carlo - Monaco and the south of France.
Ms. Rivoir is also an avid collector of Chinese furniture and sculpture from the Ming, Tang, and Han, dynasty, as well as a collector of 20th Century modern paintings as well as icons dating back to the 16th Century.
She actively participates in AMFAR (American Foundation for AIDS research), in charities affiliated with Memorial Sloane Kettering in support of cancer research, and in Catholic charities affiliated with St. Patrick's Cathedral. Ms. Rivoir is also an active member of the Real Estate Board of New York.
In the News
445 Park Avenue
New York, NY 10022
Brown Harris Stevens Residential Sales, LLC
Lorsque Madame Rivoir est entrée chez Brown Harris Stevens en 1998 comme agent dans l'immobilier résidentiel, se spécialisant dans la clientèle internationale, elle apportait son expérience inestimable de directeur du marketing de l'une des principales sociétés d'horlogerie suisse ainsi que sa maîtrise de trois langues étrangères – le français, l'italien et l'allemand. Au cours des deux dernières années, elle a effectué des voyages fréquents à Hong Kong et elle est actuellement en train d'apprendre le mandarin.
Depuis son entrée chez Brown Harris Stevens, Madame Rivoir s'est constamment classée parmi les employés les plus productifs de la maison. Elle a récemment vendu l'une des plus grandes coopératives d'avant-guerre située sur la Cinquième avenue et a des compétences de même niveau dans le domaine des copropriétés. En 2001, Madame Rivoir a été nommée agent spécialiste en construction pour la fameuse Olympic Tower dont le promoteur était Aristote Onassis et elle a été promue directrice en 2002. En plus de son expérience de relations avec une série de personnalités importantes au niveau international, Madame Rivoir représente également une clientèle faisant partie du classement Fortune 500 tant pour ses investissements aux États-Unis qu'à l'étranger, du fait de l'affiliation exclusive de Brown Harris Stevens à Christie's Great Estates (Les belles demeures de Christie's).
Madame Rivoir a fait ses études dans un pensionnat en Suisse et a été diplômée en 1998 de l'American University à Washington DC avec spécialisation en entreprise et communications. Elle a effectué un stage d'été dans le département de peinture du 19 ème et 20 ème siècles chez Christie's. Après ses études supérieures, elle s'est installée à New York et a effectué un stage de marketing chez Cartier USA, la fameuse maison de joaillerie.
Sportive accomplie (golf, tennis, ski, équitation), elle voyage énormément à l'étranger et retrouve les membres de sa famille éparpillés dans des lieux tels que Lyford Cay, Nassau, Genève et le Midi de la France.
Daniela Rivoir trat Brown Harris Stevens im Jahre 1998 als Wohnungsmaklerin bei, die sich besonders auf internationale Kunden spezialisierte. Was sie mitbrachte, war ein reicher Erfahrungsschatz als Marketingdirektorin einer großen schweizerischen Uhrenfirma sowie Kenntnisse dreier Sprachen: Französisch, Italienisch und Deutsch. In den letzen beiden Jahren reiste sie häufig nach Hongkong und ist dabei, Mandarin zu lernen.
Seit Daniela Rivoir ihre Arbeit bei Brown Harris Stevens aufnahm, war sie ständig einer unserer "Top Producer". Erst kürzlich verkaufte sie eine der größten Vorkriegs-Co-ops auf der Fifth Avenue und ist auch auf dem Gebiet der Eigentumswohnungen beschlagen. Im Jahre 2001 wurde Daniela Rivoir zum Maklerspezialisten für den bekannten, von Aristotélis Onassis gebauten Olympic Tower ernannt und 2002 zum Direktor befördert. Zusätzlich zu ihrer Erfahrung mit zahlreichen wichtigen internationalen Persönlichkeiten betreut Daniela Rivoir auch Fortune-500-Kunden bei Immobilieninvestitionen in den USA und im Ausland durch Brown Harris Stevens exklusive Affiliation mit Christie's Great Estates.
Daniela Rivoir besuchte eine Schweizer Internatsschule und schloss 1988 ihr Studium der Betriebswirtschaft und Kommunikation an der American University in Washington ab. Sie absolviert ein Sommerpraktikum in der Abteilung für Gemälde des 19. und 20. Jahrhunderts bei Christie. Nach Abschluss des Studiums zog sie nach New York, wo sie bei Cartier USA, dem bekannten Schmuckwarenunternehmen, eine Marketingausbildung begann.
Sie ist sportlich aktiv (Golf, Tennis, Skifahren und Reiten), reist viel ins Ausland und besucht ihre Verwandten an Orten wie Lyford Cay, Nassau, Genf und Südfrankreich.
Quando la sigra Rivoir ha raggiunto la Brown Harris Stevens nel 1998 come intermediario di transazioni immobiliari, specializzata in clientela internazionale, essa ha portato con se un inestimabile bagaglio di esperienze acquisite come direttrice di marketing di una importante società di orologi svizzeri e la conoscenza approfondita di tre lingue straniere: francese, italiano e tedesco. Nel corso dei due anni precedenti ha compiuto frequenti viaggi a Hong Kong e sta imparando il cinese Mandarino.
Sin da quando ha raggiunto la Brown Harris Stevens, la Rivoir è stata costantemente uno degli agenti più produttivi della nostra azienda. Essa ha recentemente venduto una delle più grandi cooperative immobiliari di anteguerra sulla Fifth Avenue ed ha anche dimostrato una grande capacità commerciale nel campo dei condomini. Nel 2001,. la Rivoir è stata nominata agente esclusivo dell'immobile della rinnovata Olympic Tower, costruita da Aristotle Onassis e nel 2002 ne è divenuta la direttice. Oltre ai suoi numerosi contatti con importanti personalità internazionali, la Rivoir rappresenta anche una clientela nell'ambito dell'elenco Fortune 500 per gli investimenti immobiliari sia negli Stati Uniti che all'estero, grazie all'esclusiva affiliazione della Brown Harris Stevens con il dipartimento Grandi patrimoni di Christie's.
Dopo aver frequentato le scuole in Svizzera ed essersi laureata nel 1988 presso l'American University di Washington DC con una tesi in commercio e comunicazione, la Rivoir ha frequentato un corso estivo nel dipartimento della pittura del 19/20mo secolo di Christie's. Dopo la laurea si è trasferita a New York per seguire un addestramento in marketing, presso il famoso gioielliere Cartier USA.
La Rivoir è un'attiva sportiva (golf, tennis, sci, equitazione), viaggia frequentemente all'estero per visitare la sua famiglia sparsa tra Lyford Cay, Nassau; Ginevra e il sud della Francia.
Daniela V. Rivoir's Current Listings
24 EAST 81ST STREET TOWNHOUSE
$63,000,000
Rooms: 24
Bedrooms: 10
Bathrooms: 13.5
ID: 11710437
Daniela V. Rivoir (212) 906-9276
John Burger (212) 906-9274
721 FIFTH AVENUE CONDOMINIUM
$25,500,000
Rooms: 8
Bedrooms: 4
Bathrooms: 4.5
ID: 11250167
Daniela V. Rivoir (212) 906-9276
641 FIFTH AVENUE CONDOMINIUM
$3,595,000
Rooms: 3.5
Bedrooms: 1
Bathrooms: 1.5
ID: 12106659
Daniela V. Rivoir (212) 906-9276
310 EAST 53RD STREET CONDOMINIUM
$2,345,000
Rooms: 4
Bedrooms: 1
Bathrooms: 2
ID: 11826452
Daniela V. Rivoir (212) 906-9276
Margaret H. Bay (212) 906-9308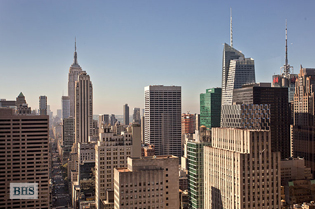 FIFTH AVENUE RENTAL
$15,000
Rooms: 4.5
Bedrooms: 2
Bathrooms: 2.5
ID: 11072752
Daniela V. Rivoir (212) 906-9276
FIFTH AVENUE RENTAL
$11,000
Rooms: 4
Bedrooms: 2
Bathrooms: 2.5
ID: 11460355
Daniela V. Rivoir (212) 906-9276
Listings Currently In Contract
641 FIFTH AVENUE CONDOMINIUM
$5,250,000 - Contract Signed
Rooms: 4.5
Bedrooms: 2
Bathrooms: 2.5
ID: 11699871
Daniela V. Rivoir (212) 906-9276
Margaret H. Bay (212) 906-9308
Current Market Reports
2013 Annual Market Report