Danielle Grossenbacher
Senior Vice President
Licensed Associate Real Estate Broker
dgrossenbacher@bhsusa.com
212-906-9303 c: 917-599-8920
Danielle Grossenbacher is a Senior Vice President and Associate Broker with Brown Harris Stevens. She is also a member of the Real Estate Board of New York, the NY Metro CCIM (Certified Commercial Investment Member) Chapter, and AREAA (Asian Real Estate Association of America). With over 30 years of experience as a Real Estate Broker, Danielle sells luxury condos as well as residential and commercial investment properties in Manhattan.
Very actively involved in the International Real Estate Federation (FIABCI), at the local, national and international level, Danielle has been serving as President of the Professional Division since 2009, acting as a coordinator of FIABCI's four World Councils: the Councils of Brokers, Investors/Developers, Managers and Experts. Danielle was also elected President of FIABCI-USA in 2011-2012, and is a Director on both the FIABCI-USA Board and the FIABCI International Board.
She holds a Master's degree in Political Science and International Studies from the Graduate Institute of International Studies (IUHEI) in Geneva, Switzerland. A Canadian diplomat in her first career, she then established herself in the Real Estate business in Canada where she acquired precious experience in sales as well as management of several offices of Canada Trust and then as Regional Manager for the brokerage firm La Capitale. Later on she established her own Real Estate company and was elected President of the Greater Montreal Real Estate Board. Since her move to Manhattan, she has been an active Broker first at Coldwell Banker Commercial and, since 2007, at Brown Harris Stevens.
445 Park Avenue
New York, NY 10022
Brown Harris Stevens Residential Sales, LLC
Danielle Grossenbacher's Current Listings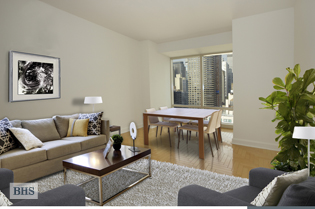 845 UNITED NATIONS PLAZA CONDOMINIUM
$699,000
Bedrooms: -
Bathrooms: 1.0
ID: 3494106
Danielle Grossenbacher (212) 906-9303
Holly Shamask (212) 906-9272
UNITED NATIONS PLAZA RENTAL
$4,300
Bedrooms: 1
Bathrooms: 1.5
ID: 1213504
Danielle Grossenbacher (212) 906-9303
UNITED NATIONS PLAZA RENTAL
$3,200
Bedrooms: -
Bathrooms: 1.0
ID: 3624852
Danielle Grossenbacher (212) 906-9303
Listings Currently In Contract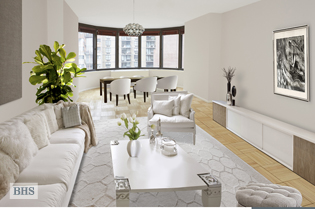 330 EAST 38TH STREET CONDOMINIUM
$819,000 - Contract Signed
Bedrooms: 1
Bathrooms: 1.0
ID: 3769777
Danielle Grossenbacher (212) 906-9303
520 EAST 76TH STREET COOPERATIVE
$425,000 - Contract Signed
Bedrooms: 1
Bathrooms: 1.0
ID: 1746937
Danielle Grossenbacher (212) 906-9303
Holly Shamask (212) 906-9272
FIFTH AVENUE RENTAL
$4,750 - Contract Signed
Bedrooms: 2
Bathrooms: 2.0
ID: 1569420
Danielle Grossenbacher (212) 906-9303
The following is a list of selected sold properties in which Danielle Grossenbacher has represented the seller, the buyer, or both:
COOPERATIVES AND CONDOMINIUMS
15 BROAD STREET, 3700
1600 BROADWAY, 19B
1600 BROADWAY, 6B
1600 BROADWAY, 17B
1600 BROADWAY, 10B
330 EAST 38TH STREET, 52F/G
330 EAST 38TH STREET, 34F
212 EAST 47TH STREET, 11C
220 EAST 65TH STREET, 2B
515 EAST 72ND STREET, 25A
641 FIFTH AVENUE, 44E
211 MADISON AVENUE, 3A
415 MAIN STREET, 6A
25 MURRAY STREET, 5K
20 PINE STREET, 2705
845 UNITED NATIONS PLAZA, 6B
75 WALL STREET, 23D
350 WEST 42ND STREET, 54A
635 WEST 42ND STREET, 34H
247 WEST 46TH STREET, 4101
18 WEST 48TH STREET, 11C
230 WEST END AVENUE, 8B
TOWNHOUSES