Deborah Brener Zolan
Licensed Real Estate Salesperson
dzolan@bhsusa.com
718-613-2783 c: 917-513-8260
With her business acumen, love of design and talent for working with people, Debbie makes the ideal partner in the selling or buying of a home. Her commitment to her clients is of the utmost importance, her level of professionalism and preparedness is never questioned and her sense of humor is always appreciated.
Debbie has worked successfully with buyers, sellers, landlords and tenants in both new development and the resale markets providing her the insight necessary to close deals. She has handled everything from the quick sale with a bidding war to complex new development sales involving multiple closings within a tight timeframe and under challenging circumstances.
She is the on-site salesperson at 133 Water Street Condominium in DUMBO, Brooklyn, a building with 52 units. She also sold multiple sponsor-owned apartments at the Echelon in Long Island City.
Debbie was named "2012 Rookie of the Year" for all of Brown Harris Stevens New York Offices. Since that first year she has lived up to her early promise and is honored to have been recognized for doing what she loves.
Prior to joining Brown Harris Stevens Debbie was the Vice President, Director of Client Services at Select Communications, a European marketing communications company and has developed brand strategies, communications programs and advertising campaigns for such brands as Halston, Birkenstock and BMW.
Debbie is a long time resident of DUMBO, where she lives with her husband and son along the water.
In the News
129 Montague Street
Brooklyn, NY 11201
Brown Harris Stevens Brooklyn, LLC
Deborah Brener Zolan's Current Listings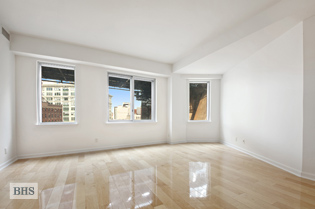 133 WATER STREET 8C CONDOMINIUM
$835,000
Bedrooms: 1
Bathrooms: 1.0
ID: 3509874
Deborah Brener Zolan (718) 613-2783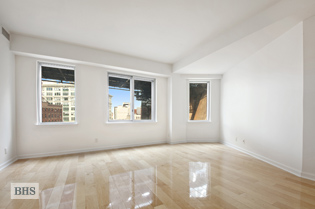 WATER STREET RENTAL
$4,800
Bedrooms: 2
Bathrooms: 2.0
ID: 8568855
Deborah Brener Zolan (718) 613-2783
The following is a list of selected sold properties in which Deborah Brener Zolan has represented the seller, the buyer, or both:
COOPERATIVES AND CONDOMINIUMS
406 BOND STREET, 4
201 CLINTON AVENUE, 6F
275 CLINTON AVENUE, 1-1A
275 CLINTON AVENUE, 2/1
160 COLUMBIA HEIGHTS, 2J
1311 JACKSON AVENUE, 10B
1311 JACKSON AVENUE, 2A
1311 JACKSON AVENUE, 2B
1311 JACKSON AVENUE, 2C
1311 JACKSON AVENUE, 2D
1311 JACKSON AVENUE, 3D
1311 JACKSON AVENUE, 4E
1311 JACKSON AVENUE, 5E
1311 JACKSON AVENUE, 7B
1311 JACKSON AVENUE, 8B
1311 JACKSON AVENUE, 8D
1311 JACKSON AVENUE, PHA
1311 JACKSON AVENUE, PHB
1311 JACKSON AVENUE, PHC
105 LEXINGTON AVENUE, 3C
51 WALKER STREET, 8A
133 WATER STREET, 10A
133 WATER STREET, 10B
133 WATER STREET, 10C
133 WATER STREET, 10D
133 WATER STREET, 11B
133 WATER STREET, 11C
133 WATER STREET, 11D
133 WATER STREET, 2C
133 WATER STREET, 2F
133 WATER STREET, 3A
133 WATER STREET, 3B
133 WATER STREET, 3C
133 WATER STREET, 3D
133 WATER STREET, 3E
133 WATER STREET, 4A
133 WATER STREET, 4B
133 WATER STREET, 4C
133 WATER STREET, 4D
133 WATER STREET, 4E
133 WATER STREET, 5A
133 WATER STREET, 5B
133 WATER STREET, 5C
133 WATER STREET, 5D
133 WATER STREET, 6A
133 WATER STREET, 6B
133 WATER STREET, 6C
133 WATER STREET, 6D
133 WATER STREET, 6E
133 WATER STREET, 7A
133 WATER STREET, 7B
133 WATER STREET, 7C
133 WATER STREET, 7D
133 WATER STREET, 7E
133 WATER STREET, 8A
133 WATER STREET, 8B
133 WATER STREET, 8D
133 WATER STREET, 9A
133 WATER STREET, 9B
133 WATER STREET, 9C
133 WATER STREET, 9D
20 WEST STREET, 39E