One of the top brokers in the United States, Edward F. Johnston III has become a well known figure in luxury real estate with a fresh, but refined perspective. He was recently recognized by the Wall Street Journal and Real Trends as being in the top one-half of one percent of agents in the nation. Edward ranked 72nd nationally among individual agents for sales volume in 2010. Through a range of market conditions, Edward is consistently ranked in the top tier of Brown Harris Stevens brokers. He was named the 2004 "Rookie of the Year" at Brown Harris Stevens and the 2005 "Most Promising Rookie Salesperson of the Year" by the Real Estate Board of New York. Edward is the youngest Senior Vice President and Director in Brown Harris Stevens history.
Originally from North Carolina, Edward believes that being a true broker is not a job, but rather a lifestyle. Edward's life revolves around his clients, often flying around the world to meet them and being their consummate advisor. Always professional, and available when you need him, Edward is well regarded within the real estate industry by brokers and principals alike. From unique terraced penthouses and classic Upper East Side apartments, to rambling downtown lofts, Edward has sold in nearly every facet of the Manhattan luxury market. He has a comprehensive knowledge of cooperative boards and currently serves on the board of his own building on the Upper East Side. True to form Edward's knack for interior design was recognized when his apartment was profiled in the real estate section of The New York Times.
With an affable demeanor and professional manner, Edward is a dynamic presence in New York real estate and has sold apartments in its top buildings.
In the News
445 Park Avenue
New York, NY 10022
Brown Harris Stevens Residential Sales, LLC
Edward F. Johnston, III's Current Listings
1021 PARK AVENUE COOPERATIVE
$7,650,000
Bedrooms: 3
Bathrooms: 4.5
ID: 8504511
Edward F. Johnston, III (212) 906-9284
Mary Rutherfurd (212) 906-9211
339 EAST 58TH STREET COOPERATIVE
$320,000
Bedrooms: -
Bathrooms: 1.0
ID: 9219168
Edward F. Johnston, III (212) 906-9284
Listings Currently In Contract
101 WARREN STREET, MNHT CONDOMINIUM
$3,450,000 - Contract Signed
Bedrooms: 2
Bathrooms: 2.5
ID: 9115062
Edward F. Johnston, III (212) 906-9284
Heather Cook (212) 452-4491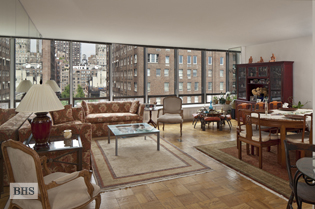 870 UNITED NATIONS PLAZA COOPERATIVE
$1,150,000 - Contract Signed
Bedrooms: 2
Bathrooms: 2.0
ID: 9121747
Edward F. Johnston, III (212) 906-9284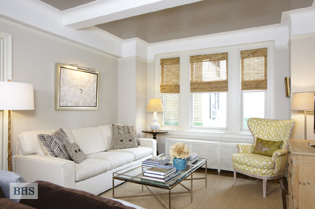 315 EAST 68TH STREET COOPERATIVE
$730,000 - Contract Signed
Bedrooms: 1
Bathrooms: 1.0
ID: 9241323
Edward F. Johnston, III (212) 906-9284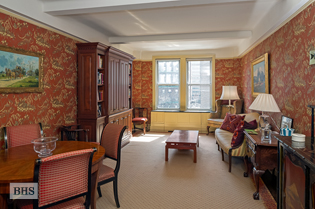 575 PARK AVENUE COOPERATIVE
$525,000 - Contract Signed
Bedrooms: 1
Bathrooms: 1.0
ID: 3930108
Edward F. Johnston, III (212) 906-9284
The following is a list of selected sold properties in which Edward F. Johnston, III has represented the seller, the buyer, or both:
COOPERATIVES AND CONDOMINIUMS
60 ANN STREET, 711
110 CENTRAL PARK SOUTH, 20B
110 CENTRAL PARK SOUTH, 20C
110 CENTRAL PARK SOUTH, PH1
150 CENTRAL PARK SOUTH, 1710
211 EAST 18TH STREET, 1E
200 EAST 24TH STREET, 605/606
31 EAST 28TH STREET, 7EW
31 EAST 28TH STREET, 7FLR
157 EAST 32ND STREET, 19B
166 EAST 35TH STREET, 15E
166 EAST 35TH STREET, 15G
415 EAST 37TH STREET, 31D
325 EAST 41ST STREET, 309
310 EAST 46TH STREET, 14E
221 EAST 50TH STREET, 1C
245 EAST 54TH STREET, 24R
140 EAST 56TH STREET, 12C
200 EAST 57TH STREET, 11J
212 EAST 57TH STREET, 14A
212 EAST 57TH STREET, 14A
235 EAST 57TH STREET, 2E
410 EAST 57TH STREET, 1B
339 EAST 58TH STREET, 10EF
339 EAST 58TH STREET, 1G
339 EAST 58TH STREET, 1K
339 EAST 58TH STREET, 2H
339 EAST 58TH STREET, 2K
339 EAST 58TH STREET, 4G
339 EAST 58TH STREET, 7F
345 EAST 61ST STREET, 2C
30 EAST 62ND STREET, 8C
175 EAST 62ND STREET, 4D
166 EAST 63RD STREET, 6E
205 EAST 63RD STREET, 7D
405 EAST 63RD STREET, PHE
116 EAST 66TH STREET, 10E
333 EAST 66TH STREET, 5D
315 EAST 68TH STREET, 9-O
10 EAST 70TH STREET, 10D
10 EAST 70TH STREET, 6B
237 EAST 72ND STREET, GARDEN
245 EAST 72ND STREET, 10F
245 EAST 72ND STREET, 11F
245 EAST 72ND STREET, 2F
245 EAST 72ND STREET, 9C
420 EAST 72ND STREET, 1D
524 EAST 72ND STREET, 29E
524 EAST 72ND STREET, PH4
112 EAST 74TH STREET, 9S
112 EAST 74TH STREET, PHS
136 EAST 76TH STREET, 11G
136 EAST 76TH STREET, 9F
205 EAST 78TH STREET, 15J
124 EAST 79TH STREET, 7C
179 EAST 79TH STREET, 12B
114 EAST 84TH STREET, 3D
114 EAST 84TH STREET, 3D
49 EAST 86TH STREET, 11BC
120 EAST 86TH STREET, 5A
120 EAST 86TH STREET, 5C
120 EAST 86TH STREET, 6C
425 EAST 86TH STREET, 12D
120 EAST 87TH STREET, P26AB
235 EAST 87TH STREET, 3A
47 EAST 88TH STREET, 14B
204 EAST 90TH STREET, 2W
10 EAST 95TH STREET, 5
825 FIFTH AVENUE, 17B
860 FIFTH AVENUE, 11/12B
860 FIFTH AVENUE, 3/4J
860 FIFTH AVENUE, 3H
860 FIFTH AVENUE, 8A
880 FIFTH AVENUE, 17D
880 FIFTH AVENUE, 4G
880 FIFTH AVENUE, 4G
900 FIFTH AVENUE, 11C
980 FIFTH AVENUE, 23B
980 FIFTH AVENUE, 8B
28 LAIGHT STREET, 2B
4 LEXINGTON AVENUE, 1ST
22 MERCER STREET, PHA
40 MERCER STREET, 3B
25 NORTH MOORE STREET, 10A
525 PARK AVENUE, 6S
970 PARK AVENUE, 1W
407 PARK AVENUE SOUTH, 2A
407 PARK AVENUE SOUTH, 3D
407 PARK AVENUE SOUTH, 7A
407 PARK AVENUE SOUTH, 7F
70 PARK TERRACE EAST, 1G
790 RIVERSIDE DRIVE, 8C
50 SUTTON PLACE SOUTH, 19E
1438 THIRD AVENUE, 25A
1623 THIRD AVENUE, 41C
2 TUDOR CITY PLACE, 7BS
25 TUDOR CITY PLACE, 223
25 TUDOR CITY PLACE, 614
870 UNITED NATIONS PLAZA, 9B
45 WALKER STREET, 4
101 WARREN STREET, 1110
249 WEST 101ST STREET, 1A
249 WEST 101ST STREET, 5
125 WEST 12TH STREET, 3E
43 WEST 13TH STREET, 3F/3R
22 WEST 15TH STREET, 15A
101 WEST 24TH STREET, 31C
420 WEST 25TH STREET, 7A
15 WEST 53RD STREET, 14J
159 WEST 53RD STREET, 29D
205 WEST 54TH STREET, 3A
150 WEST 56TH STREET, 3107
150 WEST 56TH STREET, 5501
100 WEST 58TH STREET, 14E
30 WEST 61ST STREET, PH31A
30 WEST 61ST STREET, PH31C
50 WEST 67TH STREET, 1G
16 WEST 74TH STREET, APT-10
845 WEST END AVENUE, 6D
73 WORTH STREET, PHA
1175 YORK AVENUE, 7E