Elisabeth Amaral
Licensed Associate Real Estate Broker
eamaral@bhsusa.com
212-906-0536 c: 917-224-1809
Liz has been selling real estate since 1988. She has sold many hundreds of properties, including co-ops, condos and townhouses in every part of Manhattan from the South Street Seaport to the Upper East Side, and from Tribeca to West 108th Street.
Previously, Liz was the owner of a children's boutique and a restaurant, overseeing all aspects of these Cambridge, Massachusetts businesses. She later worked as an industrial purchasing agent for a large manufacturing concern. This entrepreneurial and business background serves her well in the real estate profession as she brings a wealth of experience and negotiating skills to her clients, buyers and sellers alike.
Focused and thorough, Liz is intuitive and a very good listener who really hears what people have to say.
A native New Yorker and graduate of New York University, Liz has a passion for the city and its neighborhoods. She and her husband live in Chelsea. Her first book, a short story collection called When Any Kind of Love Will Do, was recently published by iuniverse.com
2 Fifth Avenue
New York, NY 10011
Brown Harris Stevens Residential Sales, LLC
Elisabeth Amaral's Current Listings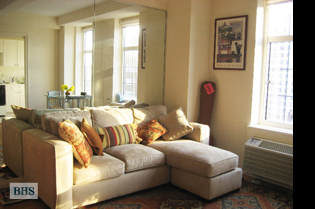 405 WEST 23RD STREET 10F RENTAL
$3,000
Bedrooms: -
Bathrooms: 1.0
ID: 1170106
Elisabeth Amaral (212) 906-0536
The following is a list of selected sold properties in which Elisabeth Amaral has represented the seller, the buyer, or both:
COOPERATIVES AND CONDOMINIUMS
130 BARROW STREET, 101
130 BARROW STREET, 210
130 BARROW STREET, 312
130 BARROW STREET, 405
62 BEACH STREET, PHA
117 BEEKMAN STREET, 5E
1200 BROADWAY, 3H
1200 BROADWAY, 5C
15 CHARLES STREET, 8B
307 EAST 12TH STREET, 1B
307 EAST 12TH STREET, CARRIAGE H
137 EAST 15TH STREET, GRDN
230 EAST 15TH STREET, 7N
230 EAST 18TH STREET, 5E
242 EAST 19TH STREET, 5A
21 EAST 22ND STREET, 10A
205 EAST 22ND STREET, 4A
235 EAST 22ND STREET, 10E
245 EAST 25TH STREET, 7D
140 EAST 28TH STREET, 11C
105 EAST 29TH STREET, 3FL
218 EAST 29TH STREET, 7FL
218 EAST 29TH STREET, 9/10FL
165 EAST 32ND STREET, 14E
425 EAST 79TH STREET, 2E
37 EAST 7TH STREET, 1B
37 EAST 7TH STREET, 3RD & 4TH
20 EAST 9TH STREET, 14C
20 EAST 9TH STREET, 14C
20 EAST 9TH STREET, 18D
240 EAST HOUSTON STREET, 2A
2 FIFTH AVENUE, 25
2 FIFTH AVENUE, 2D
30 FIFTH AVENUE, 7D
39 FIFTH AVENUE, 2C
115 FOURTH AVENUE, 6B
1 GRACIE TERRACE, 14D
48 GREAT JONES STREET, 5F
720 GREENWICH STREET, 4C
652 HUDSON STREET, 5E
31 JANE STREET, 16B/C
1 MAIN STREET, 7J
1 MORTON SQUARE, 10 D EAST
1 MORTON SQUARE, 2L/AE
1818 Newkirk Avenue, 4J
123 PRINCE STREET, PH
321 SECOND AVENUE, 3R/4
77 SEVENTH AVENUE, PHA
77 SEVENTH AVENUE, PHB
181 SEVENTH AVENUE, 10A
148 WAVERLY STREET, F
300 WEST 108TH STREET, 5B
65 WEST 13TH STREET, 5E
116 WEST 14TH STREET, 11FL
331 WEST 14TH STREET, 1C
161 WEST 15TH STREET, 2C
161 WEST 16TH STREET, 17G
12 WEST 17TH STREET, 9
12 WEST 17TH STREET, 9FL
139 WEST 19TH STREET, 8E
445 WEST 19TH STREET, 2E
165 WEST 20TH STREET, 1C
360 WEST 20TH STREET, GARDEN/1R
450 WEST 20TH STREET, 5
450 WEST 20TH STREET, PARLOR
140 WEST 23RD STREET, 3B
148 WEST 23RD STREET, 8/9K
241 WEST 23RD STREET, 2
241 WEST 23RD STREET, 4B
241 WEST 23RD STREET, 5B
241 WEST 23RD STREET, 6B
300 WEST 23RD STREET, 13K
300 WEST 23RD STREET, 13M/N
300 WEST 23RD STREET, 16D
300 WEST 23RD STREET, 18A
300 WEST 23RD STREET, 19J
315 WEST 23RD STREET, 10B
315 WEST 23RD STREET, MEZZ/D
315 WEST 23RD STREET, PHA
405 WEST 23RD STREET, 14E
405 WEST 23RD STREET, 15E
405 WEST 23RD STREET, 16D/E
405 WEST 23RD STREET, 3G
405 WEST 23RD STREET, 3J
405 WEST 23RD STREET, 3J
405 WEST 23RD STREET, 7J
405 WEST 23RD STREET, 7K
405 WEST 23RD STREET, 9J
430 WEST 23RD STREET, B
434 WEST 23RD STREET, E
436 WEST 23RD STREET, A
465 WEST 23RD STREET, 10H
465 WEST 23RD STREET, 12B
465 WEST 23RD STREET, 16B
465 WEST 23RD STREET, 7B
465 WEST 23RD STREET, 9C
40 WEST 24TH STREET, 8W
410 WEST 24TH STREET, 11F
410 WEST 24TH STREET, 19A
410 WEST 24TH STREET, 2K
410 WEST 24TH STREET, 2L
410 WEST 24TH STREET, 3IJ
410 WEST 24TH STREET, 8K
233 WEST 26TH STREET, 5A
233 WEST 26TH STREET, 8E
171 WEST 76TH STREET, 3
101 WEST 79TH STREET, 16D
TOWNHOUSES
222 EAST 32ND STREET
124 EAST 36TH STREET