Elise Roberts
Vice President, Director
Licensed Associate Real Estate Broker
eroberts@bhsusa.com
212-317-7737 c: 917-689-2734
Having lived all throughout Manhattan, including a brownstone in Tribeca, a co-op on the Upper West Side and now settled in a condo on the Upper East Side, Elise knows the ins and outs of this great city.
This is not a job to Elise, it's a passion. She is both patient and persistent with every customer. Her enthusiasm, high energy and efficiency are all apparent throughout the real estate process and she keeps in touch with her customers long after the deal closes. "It is important to have a personal relationship and really listen to the needs of each person." Her customers range from people looking for studios to penthouses, artists to celebrities, students to investment bankers. Every person is treated with respect and absolute discretion.
Prior to the real estate world, Elise received her Masters at New York University in Education and taught at some of the finest private and public schools in Manhattan. Elise and her family live on the Upper East Side and both her sons attend private school. She enjoys reading, fitness and traveling.
Elise is the proud recipient of Brown Harris Stevens "Largest Condominium Resale Deal of the Year" award in 2009.
In the News
1121 Madison Avenue
New York, NY 10028
Brown Harris Stevens Residential Sales, LLC
Elise Roberts's Current Listings
343 EAST 78TH STREET COOPERATIVE
$449,000
OPEN HOUSE: 5/19/2013, 1:30 - 3:00Bedrooms: 1
Bathrooms: 1.0
ID: 3655159
Elise Roberts (212) 317-7737
Harvey Messing (212) 712-1121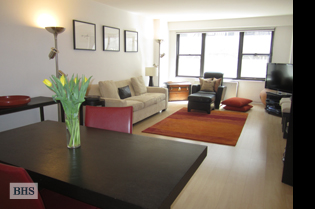 EAST 90TH STREET RENTAL
$2,900
OPEN HOUSE: 5/19/2013, 12:00 - 1:00Bedrooms: 1
Bathrooms: 1.0
ID: 3788267
Elise Roberts (212) 317-7737
Harvey Messing (212) 712-1121
Listings Currently In Contract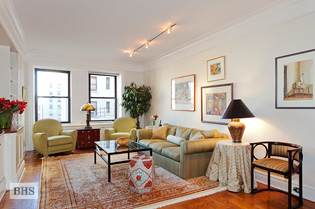 875 WEST END AVENUE COOPERATIVE
$1,799,000 - Contract Signed
Bedrooms: 3
Bathrooms: 2.0
ID: 3579104
Elise Roberts (212) 317-7737
Harvey Messing (212) 712-1121
The following is a list of selected sold properties in which Elise Roberts has represented the seller, the buyer, or both:
COOPERATIVES AND CONDOMINIUMS
116 CENTRAL PARK SOUTH, 12C
116 CENTRAL PARK SOUTH, 6D
25 COLUMBUS CIRCLE, PH78
25 COLUMBUS CIRCLE, PH78
210 EAST 15TH STREET, 9A
200 EAST 27TH STREET, 1F
200 EAST 27TH STREET, 17F
200 EAST 27TH STREET, 7W
200 EAST 27TH STREET, 9N
200 EAST 27TH STREET, 1J
200 EAST 27TH STREET, 14J
200 EAST 27TH STREET, 5V
200 EAST 27TH STREET, 3U
200 EAST 27TH STREET, 10R
20 EAST 35TH STREET, 15H
137 EAST 36TH STREET, 20H
345 EAST 56TH STREET, 7J
400 EAST 56TH STREET, 36B
301 EAST 69TH STREET, 12L
245 EAST 72ND STREET, 16/17F
176 EAST 77TH STREET, 18H
71 EAST 77TH STREET, 9D
150 EAST 78TH STREET, 2
415 EAST 80TH STREET, 4R
151 EAST 83RD STREET, 5B
151 EAST 83RD STREET, 8G
201 EAST 83RD STREET, 15BB
509 EAST 83RD STREET, 1R
148 EAST 84TH STREET, 3D
515 EAST 85TH STREET, 3G
235 EAST 87TH STREET, 8A
245 EAST 87TH STREET, 15F
120 EAST 90TH STREET, 4D
120 EAST 90TH STREET, 5G
120 EAST 90TH STREET, 12F
120 EAST 90TH STREET, 7DE
120 EAST 90TH STREET, 2G
120 EAST 90TH STREET, 7F
75 EAST END AVENUE, 12H
75 EAST END AVENUE, 4L
75 EAST END AVENUE, 3F
75 EAST END AVENUE, 5C
75 EAST END AVENUE, 8LM
75 EAST END AVENUE, 12J
1150 FIFTH AVENUE, 9E
200 RIVERSIDE BOULEVARD, 32D
1160 THIRD AVENUE, PHD
345 WEST 13TH STREET, PH5H
43 WEST 61ST STREET, 14A
110 WEST 86TH STREET, 8B
175 WEST 93RD STREET, 9G
TOWNHOUSES