Elizabeth Sierzega
Licensed Associate Real Estate Broker
esierzega@bhsusa.com
212-906-9217 c: 917-853-9895
Elizabeth Sierzega has been a top producer with Brown Harris Stevens since 1986. She has an impressive sales record in prime cooperative and condominium apartments, townhouses, lofts and new construction developments throughout Manhattan. Elizabeth excels at her commitment to helping clients and customers achieve their goals, earning her repeat business and referrals.
Ms. Sierzega has a great understanding of the changing needs of people, whether they are first time buyers and sellers, empty nesters, executors of estates or growing families. She offers the highest level of attention and professionalism. Elizabeth's market knowledge is a tremendous asset in negotiations. Her marketing strategies have set building records.
Born and raised in New Jersey, Ms. Sierzega came to New York as a student, earning graduate degrees at Columbia and New York Universities. She studied and traveled in Asia as a participant in a Fulbright Program. A resident of the Upper East Side for over thirty years, she has an intimate knowledge of New York City and its neighborhoods.
Brown Harris Stevens, New York's oldest and most prestigious real estate firm, established in 1873, is the exclusive New York City affiliate of Christie's International Real Estate, a worldwide referral network with 1,095 offices in 45 countries. Elizabeth Sierzega has experience in effectively using the exceptional resources of both these organizations for marketing and selling properties, with consistently remarkable results.
445 Park Avenue
New York, NY 10022
Brown Harris Stevens Residential Sales, LLC
Elizabeth Sierzega's Current Listings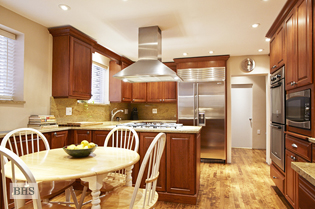 115 EAST 67TH STREET COOPERATIVE
$6,750,000
Bedrooms: 4
Bathrooms: 5.5
ID: 9107471
Elizabeth Sierzega (212) 906-9217
The following is a list of selected sold properties in which Elizabeth Sierzega has represented the seller, the buyer, or both:
COOPERATIVES AND CONDOMINIUMS
366 BROADWAY, 7B
146 CENTRAL PARK WEST, 2F
301 EAST 48TH STREET, 15D
250 EAST 54TH STREET, 35A
250 EAST 54TH STREET, 35A
250 EAST 54TH STREET, 38A
400 EAST 56TH STREET, 25G
115 EAST 67TH STREET, 8B
130 EAST 67TH STREET, 3A
116 EAST 68TH STREET, 2A
116 EAST 68TH STREET, 4A
116 EAST 68TH STREET, 6B
116 EAST 68TH STREET, SR17/18
333 EAST 68TH STREET, 5A
200 EAST 69TH STREET, 8K
110 EAST 71ST STREET, 7FL
164 EAST 72ND STREET, 3A
164 EAST 72ND STREET, 3A
165 EAST 72ND STREET, 18A
340 EAST 72ND STREET, 11SE
524 EAST 72ND STREET, 27C
524 EAST 72ND STREET, 27C
524 EAST 72ND STREET, 28C
135 EAST 74TH STREET, 8A
71 EAST 77TH STREET, 3D
205 EAST 78TH STREET, 11C
205 EAST 78TH STREET, 11D
205 EAST 78TH STREET, 11E
205 EAST 78TH STREET, 4K
205 EAST 78TH STREET, 9F
139 EAST 79TH STREET, 11FL
180 EAST 79TH STREET, 10F
180 EAST 79TH STREET, 10F
180 EAST 79TH STREET, 12C
180 EAST 79TH STREET, 12E
180 EAST 79TH STREET, 12F
180 EAST 79TH STREET, 14D
180 EAST 79TH STREET, 14F
180 EAST 79TH STREET, 16E
180 EAST 79TH STREET, 18F
180 EAST 79TH STREET, 1E
180 EAST 79TH STREET, 5G
180 EAST 79TH STREET, 6A
180 EAST 79TH STREET, 6D
180 EAST 79TH STREET, 9A
180 EAST 79TH STREET, 9F
229 EAST 79TH STREET, 14A
45 EAST 82ND STREET, 6W
40 EAST 84TH STREET, 3A
103 EAST 84TH STREET, 2B
125 EAST 84TH STREET, 9C
520 EAST 86TH STREET, 1/2C
520 EAST 86TH STREET, 2A
530 EAST 86TH STREET, 2A
530 EAST 86TH STREET, 2A
110 EAST 87TH STREET, 4B
115 EAST 87TH STREET, 30D
115 EAST 87TH STREET, 36B
250 EAST 87TH STREET, 14A
250 EAST 87TH STREET, 2A
250 EAST 87TH STREET, 7A
47 EAST 88TH STREET, 10A
47 EAST 88TH STREET, 10B
47 EAST 88TH STREET, 12D
47 EAST 88TH STREET, 14D
47 EAST 88TH STREET, 15B
47 EAST 88TH STREET, 2C
47 EAST 88TH STREET, 6A
45 EAST 89TH STREET, 18D
45 EAST 89TH STREET, 18D
45 EAST 89TH STREET, 9C
50 EAST 89TH STREET, 11B
14 EAST 90TH STREET, 4E
21 EAST 90TH STREET, 10D
21 EAST 90TH STREET, 10D
21 EAST 90TH STREET, 10D
21 EAST 90TH STREET, 3C
21 EAST 90TH STREET, 3C
114 EAST 90TH STREET, 4A
181 EAST 90TH STREET, 26A
15 EAST 91ST STREET, 14B
245 EAST 93RD STREET, 5A
4 EAST 95TH STREET, 3A
8 EAST 96TH STREET, 2A
8 EAST 96TH STREET, 2B
60 EAST 96TH STREET, 10A
70 EAST 96TH STREET, 16CD
70 EAST 96TH STREET, 16CD
70 EAST 96TH STREET, 2D
70 EAST 96TH STREET, 7A
1 EAST END AVENUE, 10/11B
2 EAST END AVENUE, 1E
2 EAST END AVENUE, 5B
75 EAST END AVENUE, 18E
170 EAST END AVENUE, 4J
180 EAST END AVENUE, 16G
721 FIFTH AVENUE, 30A
721 FIFTH AVENUE, 30B
721 FIFTH AVENUE, 30C
785 FIFTH AVENUE, 11C
1016 FIFTH AVENUE, 7D
1049 FIFTH AVENUE, 6E
1148 FIFTH AVENUE, 10C
1148 FIFTH AVENUE, 3D
1165 FIFTH AVENUE, 7C
1170 FIFTH AVENUE, 7D
7 GRACIE SQUARE, 4A
7 GRACIE SQUARE, 4A
901 LEXINGTON AVENUE, 4/5S
1435 LEXINGTON AVENUE, 2D
1435 LEXINGTON AVENUE, 7E
1435 LEXINGTON AVENUE, 7E
863 PARK AVENUE, 10E
863 PARK AVENUE, 5E
888 PARK AVENUE, 7B
983 PARK AVENUE, 11B
983 PARK AVENUE, 7B
1021 PARK AVENUE, 4C
1049 PARK AVENUE, 4C
1075 PARK AVENUE, 11A
1088 PARK AVENUE, 9B
1111 PARK AVENUE, 10B
1111 PARK AVENUE, 4A
1111 PARK AVENUE, 4D
1150 PARK AVENUE, 3A
1165 PARK AVENUE, 1D
1172 PARK AVENUE, 14D
1172 PARK AVENUE, 6C
1192 PARK AVENUE, 12C
1192 PARK AVENUE, 7D
1220 PARK AVENUE, 6D
303 WEST 66TH STREET, 8GE
44 WEST 77TH STREET, 4E
15 WEST 81ST STREET, 15J
29 WEST 85TH STREET, 2/3/4