Craig Filipacchi and Jacques Foussard specialize in the high end segment of the Manhattan real-estate market in both the Residential and Commercial sectors. Their in depth knowledge of property sales and leasing provide them a true insider's perspective to real estate investing.
Their team includes Iestyn Jones, leasing specialist and Stevie Henriquez, office administrator. Although both partners have made New York City their home, Craig and Jacques have always cultivated a strong network of professionals in Europe, Latin America, the Caribbean, and Africa. Today, their intense travels abroad have successfully kept them abreast of the real estate trends in these regions.
In addition to buying and selling properties for their clients, Craig and Jacques administer a real estate portfolio valued at over $300 million which includes several of their own investment properties. They received the 2011 Broker of the Year Award for grossing the most amount of leasing income company wide and were Brokers of the Year in 2009 for being the highest grossing brokers in Brown Harris Stevens' Tribeca Office.
43 North Moore Street
New York, NY 10013
Brown Harris Stevens Residential Sales, LLC
Filipacchi Foussard Team's Current Listings
133 WEST 17TH STREET COOPERATIVE
$5,350,000
Bedrooms: 2
Bathrooms: 2.5
ID: 9251830
Filipacchi Foussard Team (212) 452-4475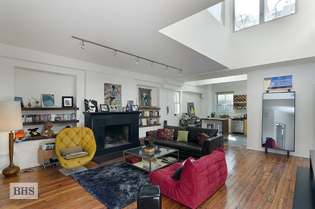 70 WEST 3RD STREET CONDOMINIUM
$2,550,000
Bedrooms: 3
Bathrooms: 2.0
ID: 9248751
Filipacchi Foussard Team (212) 452-4475
16 JAY STREET 1 RENTAL
$35,000
Bedrooms: 3
Bathrooms: 2.5
ID: 9336818
Filipacchi Foussard Team (212) 452-4475
Iestyn L. Jones (212) 452-4461
143 WEST 30TH STREET COMMERCIAL RENTAL
$11,000
Bedrooms: -
Bathrooms: 2.0
ID: 8777979
Filipacchi Foussard Team (212) 452-4475
Iestyn L. Jones (212) 452-4461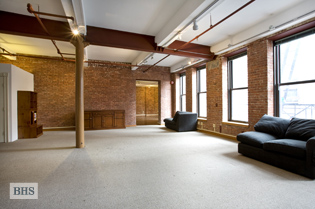 179 FRANKLIN STREET 4B RENTAL
$10,900
Bedrooms: -
Bathrooms: 1.0
ID: 8611821
Filipacchi Foussard Team (212) 452-4475
Iestyn L. Jones (212) 452-4461
77 MERCER STREET 4N RENTAL
$8,000
Bedrooms: 2
Bathrooms: 2.0
ID: 9313107
Filipacchi Foussard Team (212) 452-4475
Iestyn L. Jones (212) 452-4461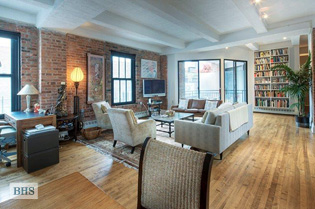 36 LAIGHT STREET 6B RENTAL
$7,500
Bedrooms: 2
Bathrooms: 2.0
ID: 9164587
Filipacchi Foussard Team (212) 452-4475
Iestyn L. Jones (212) 452-4461
36 LAIGHT STREET PHA RENTAL
$6,500
Bedrooms: 1
Bathrooms: 1.5
ID: 9275699
Filipacchi Foussard Team (212) 452-4475
Iestyn L. Jones (212) 452-4461
66 LEONARD STREET 7D RENTAL
$6,500
Bedrooms: 1
Bathrooms: 2.0
ID: 9266587
Filipacchi Foussard Team (212) 452-4475
Iestyn L. Jones (212) 452-4461
350 ALBANY STREET 10BC RENTAL
$6,250
Bedrooms: 2
Bathrooms: 2.0
ID: 9375192
Filipacchi Foussard Team (212) 452-4475
Iestyn L. Jones (212) 452-4461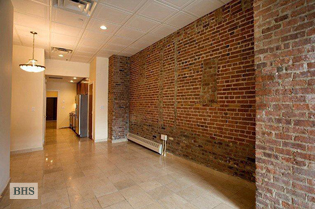 36 LAIGHT STREET 1A RENTAL
$5,800
Bedrooms: 1
Bathrooms: 1.0
ID: 3811585
Filipacchi Foussard Team (212) 452-4475
Iestyn L. Jones (212) 452-4461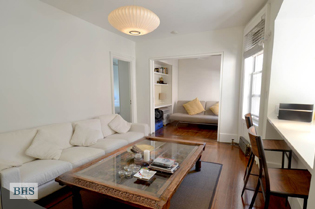 92 PERRY STREET 12A RENTAL
$5,250
Bedrooms: 2
Bathrooms: 1.0
ID: 9317464
Filipacchi Foussard Team (212) 452-4475
Iestyn L. Jones (212) 452-4461
SOUTH STREET RENTAL
$3,850
Bedrooms: 1
Bathrooms: 1.0
ID: 9263884
Filipacchi Foussard Team (212) 452-4475
Iestyn L. Jones (212) 452-4461
Listings Currently In Contract
39 NORTH MOORE STREET 3B CONDOMINIUM
$3,500,000 - Contract Signed
Bedrooms: 2
Bathrooms: 2.0
ID: 8555301
Filipacchi Foussard Team (212) 452-4475
The following is a list of selected sold properties in which Filipacchi Foussard Team has represented the seller, the buyer, or both:
COOPERATIVES AND CONDOMINIUMS
15 BROAD STREET, 1602
15 BROAD STREET, 2402
15 BROAD STREET, 2704
15 BROAD STREET, 2924
15 BROAD STREET, 914
15 BROAD STREET, 914
106 CENTRAL PARK SOUTH, 21ABCD/N
80 CENTRAL PARK WEST, 23G
80 COLUMBUS CIRCLE, 69D
165 DUANE STREET, 1602
165 DUANE STREET, 3D
45 EAST 9TH STREET, 75
325 FIFTH AVENUE, 24H
391 GREENWICH STREET, RETAIL
112 HUDSON STREET, 5FL
44 LAIGHT STREET, 5A
25 NORTH MOORE STREET, 12B
25 NORTH MOORE STREET, 2B
39 NORTH MOORE STREET, 3B
53 NORTH MOORE STREET, PH/J
222 PARK AVENUE SOUTH, 8A
260 PARK AVENUE SOUTH, 9H
222 RIVERSIDE DRIVE, 10E
252 SEVENTH AVENUE, 4Y
196 SIXTH AVENUE, 6/7C
210 SIXTH AVENUE, 6E
23 WALL STREET, 1602
101 WARREN STREET, MNHT, 1108
101 WARREN STREET, MNHT, 1150
354 WEST 12TH STREET, 2B
321 WEST 13TH STREET, 3C
321 WEST 13TH STREET, 3C
133 WEST 17TH STREET, PHD
520 WEST 19TH STREET, 2C
555 WEST 23RD STREET, 6B
111 WEST 67TH STREET, 21M
111 WEST 67TH STREET, 37C