Holly Shamask
Licensed Associate Real Estate Broker
hshamask@bhsusa.com
212-906-9272 c: 212-361-9613
Holly Shamask is Project Manager for Danielle Grossenbacher at Brown Harris Stevens.
Holly offers her international and domestic clientele extensive expertise in Manhattan real estate sales. A former Soho resident now living on the Upper Eastside, Ms. Shamask understands the distinct personalities of the various neighborhoods throughout the city, and can capably guide customers to the area best suited to their needs. Having to deal with time constraints and cross-cultural concerns that an international clientele require, she is careful to respect each person's individuality and specific circumstances. Her goal is to fully accommodate each customer, and inspire the best possible decision in light of what can be a financially and at times an emotionally tender process.
During Ms. Shamask's ten years of experience in New York real estate, she has successfully managed her own boutique company, and has sold apartments in a wide range of prices in some of the top condominiums in Manhattan.
Previous to her career in Real Estate, Holly enjoyed a successful career as a fashion designer. During that time she traveled extensively to Europe and Asia. She has lived in Sydney, London, Amsterdam and Hong Kong and is very familiar with many other major international cities.
Originally from Australia, Holly has enjoyed living in Manhattan for many years and enjoys all that New York has to offer. With her background in design, and love of texture and color, she can assist her clients with ideas for creating their own unique space.
Ms. Shamask is excited to be an Associate Broker with Brown Harris Stevens and is eager to bring her wealth of unique experience to clientele interested in purchasing or selling a home.
445 Park Avenue
New York, NY 10022
Brown Harris Stevens Residential Sales, LLC
Holly Shamask's Current Listings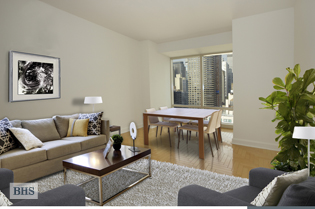 845 UNITED NATIONS PLAZA CONDOMINIUM
$699,000
Bedrooms: -
Bathrooms: 1.0
ID: 3494106
Holly Shamask (212) 906-9272
Danielle Grossenbacher (212) 906-9303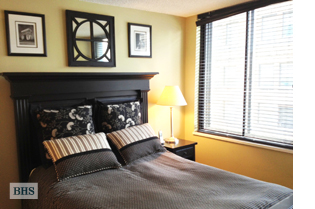 FIFTH AVENUE RENTAL
$3,400
OPEN HOUSE: 5/26/2013, 12:30 - 2:00Bedrooms: 1
Bathrooms: 1.0
ID: 8508774
Holly Shamask (212) 906-9272
Danielle Grossenbacher (212) 906-9303
Listings Currently In Contract
520 EAST 76TH STREET COOPERATIVE
$425,000 - Contract Signed
Bedrooms: 1
Bathrooms: 1.0
ID: 1746937
Holly Shamask (212) 906-9272
Danielle Grossenbacher (212) 906-9303
The following is a list of selected sold properties in which Holly Shamask has represented the seller, the buyer, or both:
COOPERATIVES AND CONDOMINIUMS
330 EAST 38TH STREET, 34F
845 UNITED NATIONS PLAZA, 6B
247 WEST 46TH STREET, 4101
230 WEST END AVENUE, 8B