Ileen Schoenfeld has been a real estate professional for over 28 years. In that time, Ileen has sold over 700 million dollars worth of property. She has garnered numerous industry awards and has been she is recognized for being in the top echelon of sales professionals. She has been repeatedly named as one of the top brokers in New York City. She has been named Broker of the Year on multiple occasions at Brown Harris Stevens, New York's oldest and most prestigious real estate firm, established in 1873.
Ileen's experience includes sales of cooperatives, condominiums, townhouses and commercial properties over a range of prices and in all Manhattan neighborhoods, including the Upper East Side, the Upper West Side, Chelsea, SOHO and Tribeca. Ileen is particularly well acquainted with off-shore buyers for her vast experience with their particular needs.
Whether dealing with a buyer or a seller, her clients know they will be represented with unconditional integrity, professionalism and dedication. Regardless of price or location, Ileen markets every property with the best interest of every client. Her success is based upon long experience, a network of relationships that spans many industries, a vast knowledge of pricing and a strong psychological background. She is a consummate deal maker whose reputation for being fair minded and maintaining confidentiality is known and respected throughout the industry.
Ileen comes to Real Estate as a second career. She is a product of the New York City Public School System and a graduate of the Bronx High School of Science, City College (BS) and Hunter College (MS) and advanced certification in Remedial Reading. After a successful and rewarding career as a Reading Clinician in the New York City Public School she turned her sights to the sale of Manhattan residences.
Ileen's interest in Real Estate was nurtured early on by her father, who operated a residential hotel serving the Columbia University Community. Her husband Norman Schoenfeld was involved in Commercial finance for many years. Her two grown children are also involved in real estate. Susan, who lives in London with her family and is engaged in a real estate business there. Her son Bill, is the founder and President of Asia Pacific Land, a prominent Real Estate Company based in Asia.
1926 Broadway
New York, NY 10023
Brown Harris Stevens Residential Sales, LLC
Listings Currently In Contract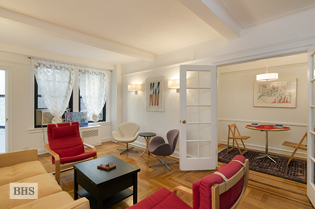 110 WEST 86TH STREET CONDOMINIUM
$759,000 - Contract Signed
Bedrooms: 1
Bathrooms: 1.0
ID: 9290282
Ileen Schoenfeld (212) 396-5878
Aracely Moran (212) 588-5649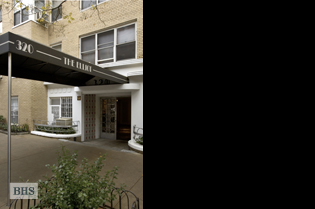 320 WEST 76TH STREET COOPERATIVE
$679,000 - Contract Signed
Bedrooms: 1
Bathrooms: 1.0
ID: 8756077
Ileen Schoenfeld (212) 396-5878
Aracely Moran (212) 588-5649
The following is a list of selected sold properties in which Ileen Schoenfeld has represented the seller, the buyer, or both:
COOPERATIVES AND CONDOMINIUMS
2373 BROADWAY, 1108
2373 BROADWAY, 1108
2373 BROADWAY, 330
2373 BROADWAY, 701
2373 BROADWAY, 905
24 CENTRAL PARK SOUTH, 8W
110 CENTRAL PARK SOUTH, 20A
120 CENTRAL PARK SOUTH, 7G
128 CENTRAL PARK SOUTH, 13C
150 CENTRAL PARK SOUTH, 3604
15 CENTRAL PARK WEST, 6C
15 CENTRAL PARK WEST, 8D
25 CENTRAL PARK WEST, 7X
25 CENTRAL PARK WEST, 9S
91 CENTRAL PARK WEST, 10B
115 CENTRAL PARK WEST, 30C
115 CENTRAL PARK WEST, 5CE
115 CENTRAL PARK WEST, 5CW
115 CENTRAL PARK WEST, 5CW/5CE
211 CENTRAL PARK WEST, 14H
211 CENTRAL PARK WEST, 16/17A/B
239 CENTRAL PARK WEST, 10B
239 CENTRAL PARK WEST, 14A
239 CENTRAL PARK WEST, 15A
239 CENTRAL PARK WEST, 3A
239 CENTRAL PARK WEST, 5A
239 CENTRAL PARK WEST, 5C
333 CENTRAL PARK WEST, 103
333 CENTRAL PARK WEST, 105
333 CENTRAL PARK WEST, 32
2 COLUMBUS AVENUE, 29C
150 COLUMBUS AVENUE, 22D
70 EAST 10TH STREET, 5K
145 EAST 15TH STREET, 7PR
311 EAST 38TH STREET, 21B
240 EAST 47TH STREET, 16C/D
300 EAST 4TH STREET, 1C
433 EAST 51ST STREET, 9A
415 EAST 54TH STREET, 5C
400 EAST 56TH STREET, 15J
440 EAST 56TH STREET, 7G
110 EAST 57TH STREET, 11B/C
110 EAST 57TH STREET, 20B
350 EAST 57TH STREET, 4B
136 EAST 64TH STREET, 3C
136 EAST 64TH STREET, 3C/D
315 EAST 68TH STREET, 9P
155 EAST 72ND STREET, 3/4C
165 EAST 72ND STREET, 9D
225 EAST 73RD STREET, 3B
225 EAST 73RD STREET, 3BC
225 EAST 74TH STREET, 5J
161 EAST 75TH STREET, 3RD FL
188 EAST 75TH STREET, 6A/6B
32 EAST 76TH STREET, 1404
530 EAST 76TH STREET, 21JK
239 EAST 79TH STREET, 2E
25 EAST 83RD STREET, 9B
114 EAST 84TH STREET, 3A
520 EAST 86TH STREET, PHA
55 EAST 87TH STREET, 3B
21 EAST 90TH STREET, 6C
45 EAST 9TH STREET, 67
641 FIFTH AVENUE, 42G
812 FIFTH AVENUE, 4B
275 GREENWICH STREET, 4D
2 HORATIO STREET, 10P
421 HUDSON STREET, 309
61 JANE STREET, 18E
220 MADISON AVENUE, 5A
32 MORTON STREET, 4A
1000 PARK AVENUE, 2B
1095 PARK AVENUE, 5B
1199 PARK AVENUE, 10E
47 PLAZA STREET WEST, 3B
139 READE STREET, 2B
200 RIVERSIDE BOULEVARD, 31D
5 RIVERSIDE DRIVE, 6E/F
70 RIVERSIDE DRIVE, 5F
210 RIVERSIDE DRIVE, 12F
210 RIVERSIDE DRIVE, 4B
106 SPRING STREET, 5S
4 SUTTON PLACE, PH
35 SUTTON PLACE, 16EF
25 SUTTON PLACE SOUTH, 3K
50 SUTTON PLACE SOUTH, 6F
1474 THIRD AVENUE, 3S
2 TUDOR CITY PLACE, 11F/N
272 WEST 107TH STREET, 18A
37 WEST 12TH STREET, 11G
246 WEST 17TH STREET, 5B
15 WEST 20TH STREET, 7B
28 WEST 38TH STREET, 3W
464 WEST 44TH STREET, 4C
159 WEST 53RD STREET, 16E
340 WEST 55TH STREET, 6D
415 WEST 55TH STREET, 2C
415 WEST 55TH STREET, 2C
415 WEST 55TH STREET, 2D
353 WEST 56TH STREET, 11B
171 WEST 57TH STREET, 8B
205 WEST 57TH STREET, 1C/D
205 WEST 57TH STREET, 4D/B
340 WEST 57TH STREET, 2E
350 WEST 57TH STREET, 4D
180 WEST 58TH STREET, 6C
30 WEST 61ST STREET, 11C
30 WEST 61ST STREET, 20C
30 WEST 61ST STREET, 24A
30 WEST 61ST STREET, 27C
30 WEST 61ST STREET, 29CD
30 WEST 61ST STREET, 9F
29 WEST 64TH STREET, 5B
160 WEST 66TH STREET, 16D
15 WEST 67TH STREET, 9RE
45 WEST 67TH STREET, 6J
11 WEST 69TH STREET, 8C
17 WEST 71ST STREET, 9B
25 WEST 71ST STREET, G
15 WEST 72ND STREET, 17R
310 WEST 72ND STREET, 15A
310 WEST 72ND STREET, 16/17D
310 WEST 72ND STREET, PH3
105 WEST 73RD STREET, 6A
253 WEST 73RD STREET, 2J
320 WEST 76TH STREET, 11B
320 WEST 76TH STREET, 1F/G
320 WEST 76TH STREET, 1G
320 WEST 76TH STREET, 3D
320 WEST 76TH STREET, 5B
320 WEST 76TH STREET, 6B
320 WEST 76TH STREET, 6F
320 WEST 76TH STREET, 7F
320 WEST 76TH STREET, 8B
6 WEST 77TH STREET, 5B
16 WEST 77TH STREET, 3E
40 WEST 77TH STREET, 10F
40 WEST 77TH STREET, 12D
40 WEST 77TH STREET, 15D
40 WEST 77TH STREET, 16B
40 WEST 77TH STREET, 1A
40 WEST 77TH STREET, 1C
40 WEST 77TH STREET, 4F
40 WEST 77TH STREET, 6A
40 WEST 77TH STREET, 6B
40 WEST 77TH STREET, 6B
127 WEST 79TH STREET, 9F
172 WEST 79TH STREET, 18F
111 WEST 82ND STREET, 2A
221 WEST 82ND STREET, 11A
15 WEST 84TH STREET, 10C
15 WEST 84TH STREET, 4F
15 WEST 84TH STREET, 8G
110 WEST 86TH STREET, 11E
160 WEST 86TH STREET, 16A
200 WEST 86TH STREET, 12J
250 WEST 94TH STREET, 2H
250 WEST 94TH STREET, 6A
255 WEST 95TH STREET, 6E
12 WEST 96TH STREET, 6C
140 WEST END AVENUE, 26E
185 WEST END AVENUE, 2C
205 WEST END AVENUE, 10P
263 WEST END AVENUE, 3F
290 WEST END AVENUE, 4B
400 WEST END AVENUE, 6C
450 WEST END AVENUE, 14B
895 WEST END AVENUE, 9A
42 WHITE STREET, 6TH FLOOR
42 WHITE STREET, GROUND
TOWNHOUSES
138 FRANKLIN SQUARE
30 WEST 10TH STREET
42 WEST 12TH STREET
308 WEST 22 STREET
338 WEST 22 STREET
300 WEST 22ND STREET
306 WEST 22ND STREET
84 West 3rd Street
22 WEST 74TH STREET
50 WEST 87TH STREET