Jacquelynn Rossiter
Licensed Associate Real Estate Broker
jrossiter@bhsusa.com
718-858-3877 c: 718-926-5549
Jacquelyn Rossiter is an Associate Broker with Brown Harris Stevens and has been a repeated winner of 'Broker of the Month' honors in recognition of her success in both sales and rentals over the past 6 years. She is the acknowledged sales leader at University Towers, a 547 unit complex bordering Ft. Greene Park in Downtown Brooklyn, 5 minutes from Manhattan. There she has sold or rented over 100 apartments including both sponsor offerings and re-sales.
Brooklyn born and bred she currently owns an apartment in Ft. Greene and she has sold townhouses, co-ops and condos from Bay Ridge to Long Island City. Her experience includes complex short sale negations, estate sales, as well as new development offerings, and co-op rentals. She is currently representing multiple sponsor apartments at the Echelon, a luxury condominium in Long Island City, Queens. Jackie's experience with literally hundreds of the co-op board applications has given her special insight into the perspective of both applicants and owner/shareholders and she has been able to use this experience to ease the often stressful process for buyers and sellers.
Here is what some clients she has worked with over the years have had to say about their experience with her:
During my entire buying process, Jackie was of great assistance. On numerous occasions, Jackie went out of her way without hesitation to assure that each step went smoothly for a first time home buyer. Her dedication and work ethics were very reassuring to me because I had no trepidations that Jackie would have all aspects related to the buying / closing covered.
- Natasha Dunbar
University Towers
Apt. 3N
After years of dealing with real estate agents who displayed various levels of professionalism I met Jackie Rossiter. Jackie was and is thoughtful, attentive and diligent and her level of professionalism is unsurpassed. I recommend her services without reservation. Thank you.- m
Thanks to Jacquelynn Rossiter I found out there is life after Manhattan. After searching for an apartment for a very long time in the city that never sleeps, Manhattan, Jackie was the definite catalyst for my current move to Brooklyn. Her knowledge as a real estate agent of the property and the surrounding area and her personal encouragement to try a new environment went above and beyond what I had experienced or expected during my long search.- Marilyn
Jackie has a passion for real estate, loves what she does and sincerely cares about people. . . it is this mix you need to make a win/win situation for all involved in a real estate transaction.
129 Montague Street
Brooklyn, NY 11201
Brown Harris Stevens Brooklyn, LLC
Jacquelynn Rossiter's Current Listings
1 BEDROOM IN FORT GREENE RENTAL
$2,200
Bedrooms: 1
Bathrooms: 1.0
ID: 8525623
Jacquelynn Rossiter (718) 858-3877
Tamara Campbell (718) 613-2737
1 BEDROOM IN FORT GREENE RENTAL
$2,200
Bedrooms: 1
Bathrooms: 1.0
ID: 9235140
Jacquelynn Rossiter (718) 858-3877
Tamara Campbell (718) 613-2737
Listings Currently In Contract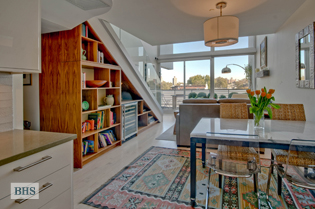 3 BEDROOM DUPLEX WITH 2 TERRACES CONDOMINIUM
$939,500 - Contract Signed
Bedrooms: 3
Bathrooms: 3.0
ID: 9261356
Jacquelynn Rossiter (718) 858-3877
The following is a list of selected sold properties in which Jacquelynn Rossiter has represented the seller, the buyer, or both:
COOPERATIVES AND CONDOMINIUMS
122 ADELPHI STREET, 6A
122 ASHLAND PLACE, 10A
122 ASHLAND PLACE, 10F
122 ASHLAND PLACE, 10M
122 ASHLAND PLACE, 11B
122 ASHLAND PLACE, 16A
122 ASHLAND PLACE, 16M
122 ASHLAND PLACE, 1P
122 ASHLAND PLACE, 2K
122 ASHLAND PLACE, 2K
122 ASHLAND PLACE, 2N
122 ASHLAND PLACE, 3A
122 ASHLAND PLACE, 4H
122 ASHLAND PLACE, 5K
122 ASHLAND PLACE, 7D
122 ASHLAND PLACE, 7L
1311 JACKSON AVENUE, 10B
1311 JACKSON AVENUE, 2A
1311 JACKSON AVENUE, 2B
1311 JACKSON AVENUE, 2C
1311 JACKSON AVENUE, 2D
1311 JACKSON AVENUE, 3D
1311 JACKSON AVENUE, 4E
1311 JACKSON AVENUE, 5E
1311 JACKSON AVENUE, 7B
1311 JACKSON AVENUE, 8B
1311 JACKSON AVENUE, 8D
1311 JACKSON AVENUE, PHA
1311 JACKSON AVENUE, PHB
1311 JACKSON AVENUE, PHC
475 STERLING PL, 4B
168 STERLING PLACE, 2L
175 WILLOUGHBY STREET, 10C
175 WILLOUGHBY STREET, 11G
175 WILLOUGHBY STREET, 12J
175 WILLOUGHBY STREET, 14F
175 WILLOUGHBY STREET, 15J
175 WILLOUGHBY STREET, 16A
175 WILLOUGHBY STREET, 16B
175 WILLOUGHBY STREET, 16C
175 WILLOUGHBY STREET, 4H
175 WILLOUGHBY STREET, 6D
175 WILLOUGHBY STREET, 6H
175 WILLOUGHBY STREET, 7A
175 WILLOUGHBY STREET, 8C
191 WILLOUGHBY STREET, 10B
191 WILLOUGHBY STREET, 10L
191 WILLOUGHBY STREET, 15B
191 WILLOUGHBY STREET, 16B
191 WILLOUGHBY STREET, 2A
191 WILLOUGHBY STREET, 2G
191 WILLOUGHBY STREET, 4G
191 WILLOUGHBY STREET, 4H
191 WILLOUGHBY STREET, 6E
191 WILLOUGHBY STREET, 6J
191 WILLOUGHBY STREET, 7K
191 WILLOUGHBY STREET, 8C
191 WILLOUGHBY STREET, 9J
191 WILLOUGHBY STREET, 9M
TOWNHOUSES