The Levitas-McKenna Team
Very few brokers are as enjoyable to work with or as effective as Jeffrey Levitas. A skilled and successful Senior Vice President with Brown Harris Stevens, Jeff can be depended upon to handle any real estate transaction admirably, having successfully sold hundreds of condos, coops, penthouses, and historic brownstones throughout Manhattan and Brooklyn.
Prior to joining the firm of Brown Harris Stevens as a Senior Vice President, he was a top producer at the Corcoran Group for 23 years. During that time, he was consistently a proud member of the multimillion dollar club. His wonderful sense of humor and personable selling style make the sales process that much easier for clients and customers. One satisfied buyer praised his perseverance and patience; a property seller noted his professionalism. Both refer their friends and associates. Jeffrey is exceptionally dedicated, especially when representing property exclusively.
When working with sellers he can pinpoint the market value of any Manhattan property. He utilizes all of the resources and industry data to ensure sellers price their property correctly and set realistic goals.
Then, Jeffrey gets to work attracting buyers. "I'm self-motivated and client-driven," he says. "I'm often the first one in the office, and don't mind working seven days a week. When marketing an exclusive, I'm available to show at any time."
One reason for Jeffrey's success: he truly enjoys helping people. When working with buyers, Jeffrey listens carefully ("both to what they do and don't say"), and shows only those properties appropriate for their needs. His sense of accomplishment comes after customers have moved into their new home.
THE LEVITAS-MCKENNA TEAM
Jeff and Madeline inspire trust and deliver results. The reason for their success is simple they love what they do, and work hard to achieve your goals. Their passion for success has led them to earn a reputation as one of Manhattan's most accomplished and respected professional teams.
Longtime Upper West Side residents, Jeff and Madeline enjoy exploring all the many diverse nooks and crannies that make New York City the incredible place it is.
Call this dynamic sales team today to discuss your particular real estate needs or for a complementary market evaluation of your home.
1926 Broadway
New York, NY 10023
Brown Harris Stevens Residential Sales, LLC
Jeffrey Levitas's Current Listings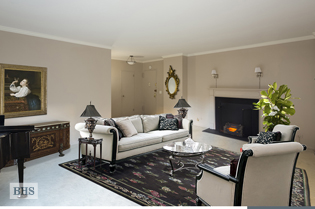 80 CENTRAL PARK WEST COOPERATIVE
$599,000
OPEN HOUSE: 12/8/2013, 12:30 - 1:30Bedrooms: -
Bathrooms: 1.0
ID: 9318554
Jeffrey Levitas (212) 452-6250
Madeline McKenna (212) 452-6251
Listings Currently In Contract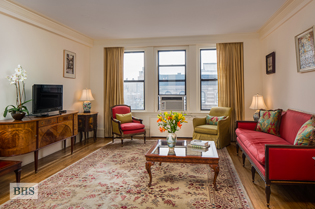 118 WEST 79TH STREET COOPERATIVE
$2,595,000 - Contract Signed
Bedrooms: 3
Bathrooms: 2.0
ID: 8612366
Jeffrey Levitas (212) 452-6250
Madeline McKenna (212) 452-6251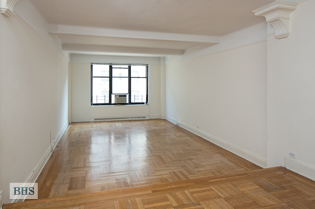 200 WEST 86TH STREET COOPERATIVE
$1,495,000 - Contract Signed
Bedrooms: 2
Bathrooms: 2.0
ID: 8955575
Jeffrey Levitas (212) 452-6250
Madeline McKenna (212) 452-6251
The following is a list of selected sold properties in which Jeffrey Levitas has represented the seller, the buyer, or both:
COOPERATIVES AND CONDOMINIUMS
77 BLEECKER STREET, 902
2150 BROADWAY, PH5C
2628 BROADWAY, 9B
80 CENTRAL PARK WEST, 17E
80 CENTRAL PARK WEST, 18FG
80 CENTRAL PARK WEST, 21E
80 CENTRAL PARK WEST, 21F
80 CENTRAL PARK WEST, 22G
80 CENTRAL PARK WEST, 23D
80 CENTRAL PARK WEST, 24E
80 CENTRAL PARK WEST, 7G
225 CENTRAL PARK WEST, 810
225 CENTRAL PARK WEST, 818
279 CENTRAL PARK WEST, 3B
35 EAST 38TH STREET, 8J
303 EAST 43RD STREET, 22C
303 EAST 43RD STREET, 22C
415 EAST 52ND STREET, 19B
220 EAST 54TH STREET, 3KL
166 EAST 63RD STREET, 6F
401 EAST 65TH STREET, 12E
301 EAST 75TH STREET, 10C
301 EAST 75TH STREET, 6B
301 EAST 79TH STREET, 16B
19 EAST 88TH STREET, 16B
910 PARK AVENUE, 12N
1060 PARK AVENUE, 13F
1095 PARK AVENUE, 17B
100 RIVERSIDE BOULEVARD, 5A
11 RIVERSIDE DRIVE, 11NW
11 RIVERSIDE DRIVE, 14FE
33 RIVERSIDE DRIVE, 15D
33 RIVERSIDE DRIVE, 4C
180 RIVERSIDE DRIVE, 13D
186 RIVERSIDE DRIVE, 8B
186 RIVERSIDE DRIVE, 8C
230 RIVERSIDE DRIVE, 2O
230 RIVERSIDE DRIVE, 4J
244 RIVERSIDE DRIVE, 1D
244 RIVERSIDE DRIVE, 2K
320 RIVERSIDE DRIVE, 3F
355 RIVERSIDE DRIVE, 12N
1441 THIRD AVENUE, 20B
535 WEST 110TH STREET, 12I
500 WEST 111TH STREET, 1D
555 WEST 23RD STREET, N5D
350 WEST 42ND STREET, 47A
350 WEST 42ND STREET, 56A
310 WEST 56TH STREET, 4E
301 WEST 57TH STREET, 44E
301 WEST 57TH STREET, 48C
555 WEST 59TH STREET, 28C
161 WEST 61ST STREET, 23E
160 WEST 66TH STREET, 21K
160 WEST 66TH STREET, 25H
39 WEST 67TH STREET, 203/204
201 WEST 70TH STREET, 28G
201 WEST 70TH STREET, 8L
201 WEST 70TH STREET, 9B
17 WEST 71ST STREET, 7D
12 WEST 72ND STREET, 6E
12 WEST 72ND STREET, 7B
15 WEST 72ND STREET, 14K
15 WEST 72ND STREET, 3R
27 WEST 72ND STREET, 611
40 WEST 72ND STREET, 23
6 WEST 77TH STREET, 7C
118 WEST 79TH STREET, 7A
164 WEST 79TH STREET, 2C
302 WEST 79TH STREET, 6D
51 WEST 81ST STREET, 8J
51 WEST 81ST STREET, 9E
320 WEST 83RD STREET, 1G/H
161 WEST 86TH STREET, 4DD
200 WEST 86TH STREET, 14C
200 WEST 86TH STREET, 15G
200 WEST 86TH STREET, 2I
200 WEST 86TH STREET, 5C
200 WEST 86TH STREET, 5L
200 WEST 86TH STREET, 8C
315 WEST 86TH STREET, 10C
315 WEST 86TH STREET, 11E
315 WEST 86TH STREET, 15C
315 WEST 86TH STREET, 15F
315 WEST 86TH STREET, 3D
315 WEST 86TH STREET, PHB
215 WEST 88TH STREET, 5A
345 WEST 88TH STREET, 7D
345 WEST 88TH STREET, 9C
110 WEST 90TH STREET, 3J
41 WEST 96TH STREET, PH
50 WEST 96TH STREET, 14B
50 WEST 96TH STREET, 16D
50 WEST 96TH STREET, 1C
50 WEST 96TH STREET, 6A
50 WEST 96TH STREET, 6C
50 WEST 96TH STREET, 9D
115 WEST 96TH STREET, 6
251 WEST 98TH STREET, 7C
315 WEST 99TH STREET, 3A
160 WEST END AVENUE, 21D
170 WEST END AVENUE, 12G
180 WEST END AVENUE, 19E
180 WEST END AVENUE, 24A
205 WEST END AVENUE, 14V
235 WEST END AVENUE, 10F
400 WEST END AVENUE, 7D
411 WEST END AVENUE, 9F
470 WEST END AVENUE, 9A
610 WEST END AVENUE, 2A
610 WEST END AVENUE, 2D
617 WEST END AVENUE, PH
645 WEST END AVENUE, 1D
650 WEST END AVENUE, 11B
710 WEST END AVENUE, 11F
749 WEST END AVENUE, 10W
780 WEST END AVENUE, 4B/E
801 WEST END AVENUE, 12E
TOWNHOUSES
308 CUMBERLAND AVENUE
67 EAST 91ST STREET
5625 INDEPENDENCE AVE
29 WEST 89TH STREET