Joan Bassin
Licensed Real Estate Salesperson
jbassin@bhsusa.com
718-613-2768 c: 646-229-9085
I never met a building I didn't like, so real estate is a natural for me. I love everything about buildings: their spaces and materials, their structures and personalities, their builders and owners.
After a career teaching the history of architecture at New York Institute of Technology, I came to real estate as a practical way to share some of my knowledge and keep close to buildings. In real estate, clear communication among all parties is essential, and a life of teaching has honed my communication skills. My job is to oversee and guide the process in order that all parties—buyers and sellers—can achieve their goals. At the end, I want everyone to be satisfied.
I'm long-time resident of Fort Greene. I settled in a brownstone near the park that my son and I bought together some years ago. Now this house also includes grandchildren and we are deeply embedded in brownstone Brooklyn where I have specialized in the sale of its unique landmark properties for years. When I am not introducing Brooklyn to future home owners (or picking up the grandchildren from school) you can find me at meetings of the Ft. Greene Association or, look for me at the next House Tour.
129 Montague Street
Brooklyn, NY 11201
Brown Harris Stevens Brooklyn, LLC
Listings Currently In Contract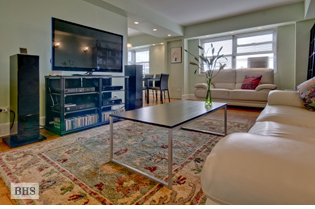 270 JAY STREET COOPERATIVE
$555,000 - Contract Signed
Bedrooms: 2
Bathrooms: 1.0
ID: 8637088
Joan Bassin (718) 613-2768
Phyllis Norton-Towers (718) 858-5739
The following is a list of selected sold properties in which Joan Bassin has represented the seller, the buyer, or both:
COOPERATIVES AND CONDOMINIUMS
172 FORSYTH STREET, 3B
2 GRACE COURT, 2N
3850 SEDGWICK AVENUE, 9H
23 St Johns Place, 2
303 WEST 66TH STREET, 3DW
TOWNHOUSES
182 Maple Street
134 SOUTH OXFORD STREET
137 SOUTH OXFORD STREET