Joan Goldberg
Vice President, Director
Licensed Associate Real Estate Broker
jgoldberg@bhsusa.com
212-452-4471 c: 646-812-0468
Backed up by the best brand in the business, a passion for the diverse neighborhoods of New York, and with access to two bridges and a tunnel, Joan Goldberg has been selling Brooklyn and Manhattan with Brown Harris Stevens since 2007.
Broker of the Year for 2011 for her office, and Listing Broker of the Year for 2009, 2010, 2011, 2012, she was also 2010 Townhouse Broker of the Year Brooklyn. In 2011 she received the award for Most Townhouses Sold by a Manhattan Agent, and in 2012 the award for Highest Priced Townhouse Sale in Brooklyn.
Year after year she has been a top producer with the firm, with record townhouse, loft, co-op and condo sales in Brooklyn and Manhattan. In 2010 she was Board Certified by REBNY as a New York Residential Specialist (NYRS).
Tapping into innovative marketing and public relations strategies, including video and social media, Joan ensures that her properties take center stage. She has appeared prominently as a real estate expert in the New York Times and the Wall Street Journal as well as on local and national television. With an extensive background in marketing and customer service, she applies her creative talent to every property she represents. Her company, joangoldberg.com styles and stages her listings, making certain they are shown to best possible advantage.
Joan has restored two historic townhouses, one of which is in Brooklyn Heights, where she has lived for 30 years. She is a member of the Brooklyn Heights Association, and The Greenwich Village Society for Historic Preservation, and has been active in preservation efforts in New York City and on Nantucket Island.
Selling or buying a home is one of life's most significant milestones. When choosing an agent and a company, integrity and trust matter and Joan's dedication to the best possible outcome for her clients is a hallmark of the service she and Brown Harris Stevens provide.
In the News
43 North Moore Street
New York, NY 10013
Brown Harris Stevens Residential Sales, LLC
Joan Goldberg's Current Listings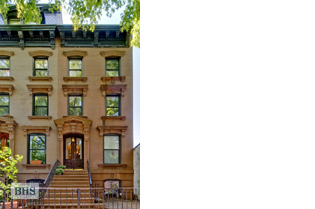 194 CARROLL STREET TOWNHOUSE
$2,800,000
Bedrooms: 4
Bathrooms: 3.0
ID: 4052434
Joan Goldberg (212) 452-4471
30 EAST 72ND STREET 1A COOPERATIVE
$950,000
Bedrooms: 2
Bathrooms: 1.0
ID: 1193021
Joan Goldberg (212) 452-4471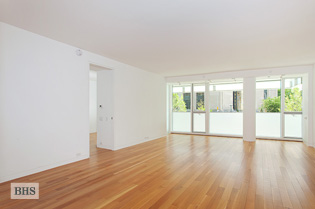 GRAND ARMY PLAZA RENTAL
$4,000
Bedrooms: 1
Bathrooms: 1.0
ID: 3898302
Joan Goldberg (212) 452-4471
Listings Currently In Contract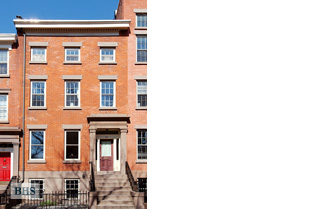 51 JORALEMON STREET TOWNHOUSE
$3,700,000 - Contract Signed
Bedrooms: 6
Bathrooms: 3.0
ID: 3871035
Joan Goldberg (212) 452-4471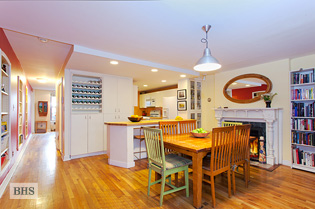 154 CLINTON STREET COOPERATIVE
$950,000 - Contract Signed
Bedrooms: 2
Bathrooms: 2.0
ID: 3677812
Joan Goldberg (212) 452-4471
The following is a list of selected sold properties in which Joan Goldberg has represented the seller, the buyer, or both:
COOPERATIVES AND CONDOMINIUMS
447 10TH STREET, 3B
396 12TH STREET, 3R
34 2ND PLACE, 1
309 2ND STREET, 4C
342 2ND STREET, 4F
365 BRIDGE STREET, 6M
365 BRIDGE STREET, 6O
580 CARROLL STREET, 2D
71 CARROLL STREET, 4A
13 CHEEVER PLACE, 3
35 CLARK STREET, D4
328 CLINTON AVENUE, 3
360 CLINTON AVENUE, 3E
361 CLINTON AVENUE, 11G
154 CLINTON STREET, 1
450 CLINTON STREET, 4B
7 EAST 85TH STREET, 6D
175 EASTERN PARKWAY, 6I
41 EASTERN PARKWAY, 9E
30 FIFTH AVENUE, 12J
279 FIRST STREET, 3B
1 GRAND ARMY PLAZA, 2K
135 HENRY STREET, 7 & 8
20 HENRY STREET, 3A/N
111 HICKS STREET, 5F
145 HICKS STREET, A68
145 HICKS STREET, A62
157 HICKS STREET, 1
137 JORALEMON STREET, 6
142 JORALEMON STREET, 7C
330 LAFAYETTE STREET, 5B
530 LAGUARDIA PLACE, 2
24 MONROE PLACE, 6D
24 MONROE PLACE, 6D
24 MONROE PLACE, 6D
54 ORANGE STREET, 6B
54 ORANGE STREET, 1B
35 PARK AVENUE, 14G
250 PARK PLACE, 2D
35 PIERREPONT STREET, 3B
61 PIERREPONT STREET, 84
45 PLAZA STREET, 2D
45 PLAZA STREET, 5F
70 REMSEN STREET, 3C
70 REMSEN STREET, 3C
70 REMSEN STREET, 11A
238 SAINT MARKS AVENUE, 5A
238 SAINT MARKS AVENUE, 5A
11 SCHERMERHORN STREET, 6WB
20 ST JOHNS PLACE, 3
422 STATE STREET, 14
377 WEST 11TH STREET, 3C
377 WEST 11TH STREET, 3B
27 WEST 19TH STREET, 10
27 WEST 19TH STREET, 10
670 WEST END AVENUE, 2E
TOWNHOUSES
339 15TH STREET
205 18TH STREET
436 37TH STREET
441 37TH STREET
444 37TH STREET
631 3RD STREET
458 7TH AVENUE
229 BALTIC STREET
1207 BERGEN ST
6 CHEEVER PLACE
8 CHEEVER PLACE
350 CLERMONT AVENUE
299 CLINTON STREET
13 CRANBERRY STREET
135 JORALEMON STREET
40 JORALEMON STREET
71 JORALEMON STREET
132 KANE STREET
13 MONROE PLACE
30 ORANGE STREET
69 SAINT JAMES PLACE
30 SOUTH PORTLAND AVE
434 STATE STREET
59 TOMPKINS PLACE
106 VANDERBILT AVENUE
24 WILLOW PLACE