Julia Hoagland
NYRS, Licensed Associate Real Estate Broker
jhoagland@bhsusa.com
212-906-9262 c: 646-696-1372
Go To Modern Luxury Living Partnership Listings
Vital Analysis | Vital Advantage
Known for being an innovative thinker, Julia Hoagland and her team bring expertise to the Manhattan marketplace through extensive data examination coupled with a gift for interpretation. With sales performance positioning her in the top 5% of New York's oldest and most prestigious real estate firm, luxury real estate clients across all Manhattan markets trust Julia and MLLP.
2013 BHS Eastside Office "Most New Deals" achieved in February, May, June

Brown Harris Stevens Honor Roll 2012 and 2011, ranking in the top 5% of the firm's brokers

Brown Harris Stevens Honor Roll 2010 and 2009, ranking in the top 10% of the firm's brokers

Number one broker in her office in sales volume in 2006 and 2008
The problem-solving skills and attention to detail Julia developed during her studies in electrical engineering and as vice president and director of marketing at two leading Wall Street firms led her to formulate the team's core principle: comprehensive market analysis creates competitive advantages for buyers and sellers. Whether advising clients or negotiating on their behalf, her creative strategies consistently lead to successful closings with optimal terms.
A graduate of the NYU Stern School of Business and the Colorado School of Mines, Julia is as driven in her personal life as she is in her professional life. She completed seven marathons and climbed Mt. Rainier in Washington, Mt. Kilimanjaro in Africa and Mt. Fuji in Japan. Julia has travelled to over 35 countries building an international network, augmenting the social and business contacts of the BHS Christie's International Real Estate and Who's Who in Luxury Real Estate affiliations. She is an Investor in the NYU Center For Real Estate Finance Research and serves as a guest panelist at NYU. With seemingly boundless energy, Julia recently completed a dramatic gut renovation of her own Manhattan apartment.
Featured in The Wall Street Journal, The New York Times, Crain's New York Business, The Mann Report, The Real Deal and Avenue Magazine Julia is a recognized expert in the industry.
Please follow this link for Julia's latest Modern Luxury Living Newsletter. Follow her on Twitter @JuliaHoagland.
In the News
445 Park Avenue
New York, NY 10022
Brown Harris Stevens Residential Sales, LLC
Julia Hoagland's Current Listings
253 WEST 28TH STREET COOPERATIVE
$7,500,000
Bedrooms: -
Bathrooms: -
ID: 8801384
Julia Hoagland (212) 906-9262
Modern Luxury Living Partnership (212) 906-9262
253 WEST 28TH STREET COOPERATIVE
$5,000,000
Bedrooms: -
Bathrooms: -
ID: 8801397
Julia Hoagland (212) 906-9262
Modern Luxury Living Partnership (212) 906-9262
330 SPRING STREET CONDOMINIUM
$3,620,000
OPEN HOUSE: 12/15/2013, 1:00 - 2:00Bedrooms: 3
Bathrooms: 3.0
ID: 9341779
Julia Hoagland (212) 906-9262
Modern Luxury Living Partnership (212) 906-9262
253 WEST 28TH STREET COOPERATIVE
$3,300,000
Bedrooms: -
Bathrooms: -
ID: 8801362
Julia Hoagland (212) 906-9262
Modern Luxury Living Partnership (212) 906-9262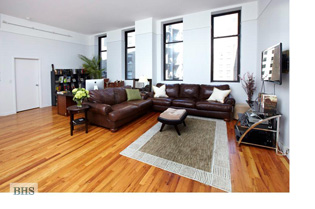 FOURTH AVENUE RENTAL
$5,950
Bedrooms: 2
Bathrooms: 2.0
ID: 9267254
Julia Hoagland (212) 906-9262
Modern Luxury Living Partnership (212) 906-9262
Listings Currently In Contract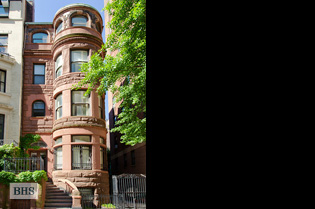 WEST 108TH STREET TOWNHOUSE
$7,900,000 - Contract Signed
Bedrooms: 8
Bathrooms: 11.0
ID: 8545053
Julia Hoagland (212) 906-9262
Modern Luxury Living Partnership (212) 906-9262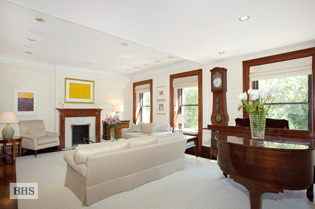 325 CENTRAL PARK WEST COOPERATIVE
$4,000,000 - Contract Signed
Bedrooms: 4
Bathrooms: 4.5
ID: 9170575
Julia Hoagland (212) 906-9262
Modern Luxury Living Partnership (212) 906-9262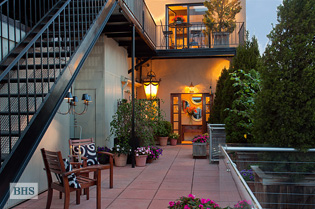 69 MURRAY STREET COOPERATIVE
$2,900,000 - Contract Signed
Bedrooms: 3
Bathrooms: 2.5
ID: 3970495
Julia Hoagland (212) 906-9262
Modern Luxury Living Partnership (212) 906-9262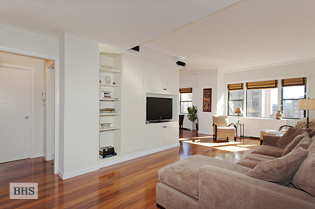 201 EAST 21ST STREET COOPERATIVE
$1,490,000 - Contract Signed
Bedrooms: 2
Bathrooms: 2.0
ID: 9170543
Julia Hoagland (212) 906-9262
Modern Luxury Living Partnership (212) 906-9262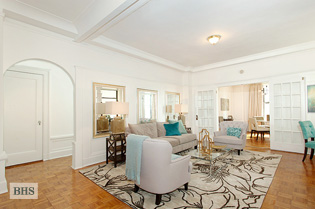 299 RIVERSIDE DRIVE COOPERATIVE
$1,190,000 - Contract Signed
Bedrooms: 2
Bathrooms: 1.0
ID: 9086870
Julia Hoagland (212) 906-9262
Modern Luxury Living Partnership (212) 906-9262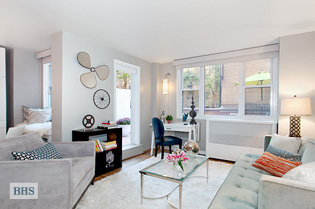 61 JANE STREET COOPERATIVE
$699,000 - Contract Signed
Bedrooms: -
Bathrooms: 1.0
ID: 9243397
Julia Hoagland (212) 906-9262
Modern Luxury Living Partnership (212) 906-9262
The following is a list of selected sold properties in which Julia Hoagland has represented the seller, the buyer, or both:
COOPERATIVES AND CONDOMINIUMS
321 23RD STREET, 4D
160 5TH AVENUE, 4R
684 BROADWAY, 3E
684 BROADWAY, 3E
808 BROADWAY, 2F
1200 BROADWAY, 3G
2025 BROADWAY, 25H
25 CHARLES STREET, 1D
25 CHARLES STREET, 3D
88 CHARLES STREET, 3B
160 COLUMBIA HEIGHTS, 7G
65 COOPER SQUARE, 3B
330 EAST 109TH STREET, 2B
330 EAST 109TH STREET, 2C
330 EAST 109TH STREET, 3B
330 EAST 109TH STREET, 6A
16 EAST 11TH STREET, 2B
18 EAST 12TH STREET, 2A
49 EAST 12TH STREET, 4H
230 EAST 15TH STREET, 5C
130 EAST 18TH STREET, 2T
7 EAST 20TH STREET, 6R
49 EAST 21ST STREET, 8A
201 EAST 21ST STREET, 5L
340 EAST 23RD STREET, 10L
11 EAST 29TH STREET, 24C
45 EAST 30TH STREET, 11D
303 EAST 33RD STREET, 5F
160 EAST 3RD STREET, 4F
235 EAST 49TH STREET, 3C
245 EAST 54TH STREET, 4C
300 EAST 54TH STREET, 2G
160 EAST 65TH STREET, 18A
233 EAST 69TH STREET, 7H
175 EAST 74TH STREET, 14E
225 EAST 76TH STREET, 5F
333 EAST 80TH STREET, 5E
151 EAST 83RD STREET, 3A
250 EAST 87TH STREET, 25D
50 EAST 89TH STREET, PHC
181 EAST 90TH STREET, 26A
20 EAST 9TH STREET, 7B
20 EAST 9TH STREET, 9GH
11 FIFTH AVENUE, 4N
24 FIFTH AVENUE, 1519
30 FIFTH AVENUE, 2E
51 FIFTH AVENUE, 4F
51 FIFTH AVENUE, 4F
325 FIFTH AVENUE, 37F
445 FIFTH AVENUE, 15H
1485 FIFTH AVENUE, 7H
115 FOURTH AVENUE, 3G
115 FOURTH AVENUE, 3G
360 FURMAN STREET, 611
85 GRAND STREET, 2
186 GRAND STREET, 401
838 GREENWICH STREET, 1A
75 HENRY STREET, 9L
421 HUDSON STREET, 502
61 JANE STREET, 5R
50 LEXINGTON AVENUE, 7A
264 LEXINGTON AVENUE, 3B
169 MERCER STREET, 2NDFLR
25 MINETTA LANE, 4J
85 NORTH 3RD STREET, 211
77 PARK AVENUE, 15G
80 PARK AVENUE, 10G
470 PARK AVENUE, 12D
60 REMSEN STREET, 10G
299 RIVERSIDE DRIVE, 10A
650 SIXTH AVENUE, 5E
650 SIXTH AVENUE, 5E
330 SPRING STREET, 2C
106 SUFFOLK STREET, 1A
106 SUFFOLK STREET, 3B
106 SUFFOLK STREET, 5B
211 THOMPSON STREET, 3K
25 TUDOR CITY PLACE, 1820
79 WASHINGTON PLACE, 7FLR
240 WEST 112TH STREET, 4E
295 WEST 11TH STREET, 5A
49 WEST 12TH STREET, 7D
16 WEST 16TH STREET, 8JN
201 WEST 16TH STREET, 11G
250 WEST 16TH STREET, LA
200 WEST 20TH STREET, 509
201 WEST 21ST STREET, 12F
126 WEST 22ND STREET, 8S
360 WEST 22ND STREET, 6S
148 WEST 23RD STREET, 5B
135 WEST 27TH STREET, 10FL
247 WEST 46TH STREET, 2305
341 WEST 47TH STREET, 2R
18 WEST 48TH STREET, 18C
310 WEST 52ND STREET, 22J
162 WEST 56TH STREET, PH3
333 WEST 57TH STREET, 808
347 WEST 57TH STREET, 28BB
347 WEST 57TH STREET, 28BB
140 WEST 58TH STREET, 7D
345 WEST 58TH STREET, 15A
17 WEST 64TH STREET, 8EF
155 WEST 68TH STREET, 230/231
155 WEST 68TH STREET, 230/231
28 WEST 69TH STREET, 1B
54 WEST 74TH STREET, 510
131 WEST 85TH STREET, 1D
131 WEST 85TH STREET, 3A
327 WEST 85TH STREET, 5C
124 WEST 93RD STREET, 7C
124 WEST 93RD STREET, 7C
185 WEST END AVENUE, 25MN
200 WEST END AVENUE, 10C
710 WEST END AVENUE, 10B
39 WORTH STREET, 5W
TOWNHOUSES
119 DRIGGS AVENUE
120 WEST 12TH STREET
347 WEST 21ST STREET