Julie Rhinehart
Vice President, Director
Licensed Associate Real Estate Broker
jrhinehart@bhsusa.com
718-399-4108 c: 917-648-6068
As one of Brooklyn's most trusted and respected residential real estate professionals, Julie Rhinehart is known for her keen market savvy and straight-forward approach. Julie understands the importance of retaining the right broker and demonstrates respect for her individual clients needs by offering candid advice on pricing and marketing strategy that produce the desired results. She is a highly skilled negotiator, dedicated to achieving the goals of her clients. Sellers and buyers appreciate Julie's sound instincts, her perceptive intuition and constant professionalism.
Julie's knowledge of the market is extensive, and she is intimately familiar with the individual charm and nuances of various Brooklyn neighborhoods. She and her family have resided in the area for well over two decades. Julie's range of expertise spans townhouse properties, new development, condominiums, and cooperatives. She is always focused on expanding her base of knowledge to better serve her clientele.
Prior to embarking upon a career in real estate, Julie held several senior marketing and sales positions with premier brands in the cosmetics and fragrance industry, including a role as Executive Director of Marketing for Chanel's Fragrances Exclusive division. She continues to apply her sharp business acumen as a real estate professional to develop targeted marketing campaigns for sellers seeking winning results.
A fixture in her Park Slope community, Julie also finds time to pursue other interests which include cooking and entertaining, as well as interior design and gardening. She is a native of upstate New York, and a graduate of New York University. Julie is a member of The Real Estate Board of New York.
100 7th Avenue
Brooklyn, NY 11215
Brown Harris Stevens Brooklyn, LLC
Julie Rhinehart's Current Listings
STYLISH NORTH SLOPE COOP COOPERATIVE
$385,000
Bedrooms: 1
Bathrooms: 1.0
ID: 3844711
Julie Rhinehart (718) 399-4108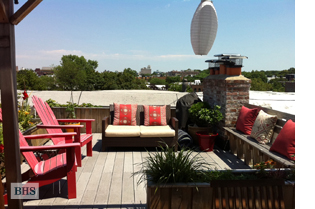 FURNISHED 2 BR WITH EXCLUSIVE ROOF DECK RENTAL
$3,150
Bedrooms: 2
Bathrooms: 1.5
ID: 4048545
Julie Rhinehart (718) 399-4108
Park Slope Rentals (718) 399-4100
Listings Currently In Contract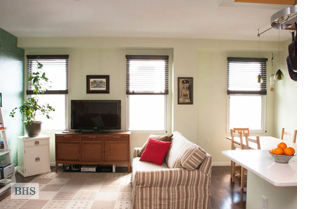 LARGE AND LUXURIOUS 1 BEDROOM CONDO CONDOMINIUM
$565,000 - Contract Signed
Bedrooms: 1
Bathrooms: 1.0
ID: 3845147
Julie Rhinehart (718) 399-4108
The following is a list of selected sold properties in which Julie Rhinehart has represented the seller, the buyer, or both:
COOPERATIVES AND CONDOMINIUMS
452 15TH STREET, 4L
452 15TH STREET, 1L
351 21ST STREET, 1F
351 21ST STREET, 3F
321 23RD STREET, 4D
52 3RD AVENUE, 5B
315 3RD STREET, 1B
317 3RD STREET, 3A
317 3RD STREET, 3A
333 4TH STREET, 2G
160 5TH AVENUE, 4R
404 6TH AVENUE, 2L
420 6TH AVENUE, 7
420 6TH AVENUE, 6
322 6TH STREET, 20
198 7TH AVENUE, 4F
198 7TH AVENUE, 4F
397 7th Street, 4
570 7TH STREET, 2AB
1113 8TH AVENUE, 3R
133 8TH AVENUE, 3EF
133 8TH AVENUE, 3E/F
78 8TH AVENUE, 6C
484 8TH STREET, 2A
484 8TH STREET, 2A
103 BERKELEY PLACE, 1
1 GRAND ARMY PLAZA, 2M
101 LAFAYETTE AVENUE, 1J
101 LAFAYETTE AVENUE, 1K
145 PROSPECT PARK WEST, 2D
9 PROSPECT PARK WEST, 10A
425 PROSPECT PLACE, 4J
189 SCHERMERHORN, 24E
430 WAVERLY AVENUE, 3
TOWNHOUSES
568 19TH STREET
568 19TH STREET
405 2ND STREET
829 PRESIDENT STREET
181 WASHINGTON PARK