Karesse Grenier
Senior Vice President, Director
Licensed Associate Real Estate Broker
kgrenier@bhsusa.com
212-588-5679 c: 646-262-0336
A New Mexico native, my first home was an adobe house with dirt floors. I didn't even own a pair of shoes until first grade. Now I wear out plenty of shoes showing homes all over Manhattan.
So how did my surreal road to real estate come to pass? Arriving in the Big Apple in 1968, I found it amusing to see "Your Very Own Piece of Paradise in Rio Rancho, New Mexico" posters plastered all over the subway cars. Meanwhile, the only housing I could find in NY was a five-story walk-up with a bathtub in the kitchen! In the early seventies, buying a co-op instead of renting emerged as an innovative concept. Yet many of us weren't convinced. We just couldn't fathom paying both a mortgage and a maintenance payment. We "lived for today" while the opportunity to buy a classic six-room apartment on West End Avenue for a $30,000 or less just passed us by.
Twenty Five years ago, with a young son to raise, I put my free-spirited sensibilities aside and made real estate my career. Having witnessed the diverse history of New York real estate, gave me the insight needed for understanding changing markets. I diligently acquired a thorough knowledge of the co-op and condo boards, the physical condition of the buildings plus the apartment layouts and their exposures. What my clients refer to as "a natural instinct for timing" is just being fully informed at all times and is why I can facilitate a meeting of the minds under any market conditions.
Ultimately, the key to my success is what I call "people wisdom...understanding (and caring) about the process that goes into the important life decision of buying or selling one's home. I credit my negotiating skills to maintaining a direct and honest communication with my clients. Fully committing my time to serve your individual goals, and having the perseverance to follow through makes a difference to a seller trying to get the best value for your home or a buyer securing your dream home in a highly competitive market. As a result, my client base continues to grow from happy buyers who eventually became sellers, many of whom I've brokered two, three, or more transactions.
My son has grown into a fine individual and is a working actor, as a main character on HBO's Entourage! I continue to take great pride in my work as a real estate broker with roots in the soil, a mind for business, and your interests at heart.
1926 Broadway
New York, NY 10023
Brown Harris Stevens Residential Sales, LLC
Karesse Grenier's Current Listings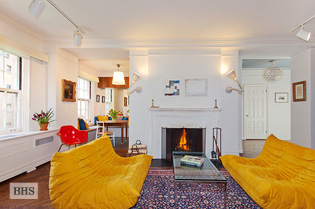 14 SUTTON PLACE SOUTH COOPERATIVE
$950,000
Bedrooms: 1
Bathrooms: 1.0
ID: 4029152
Karesse Grenier (212) 588-5679
Kelsey Hall (212) 396-5828 90 LA SALLE STREET COOPERATIVE
$545,000
Bedrooms: 2
Bathrooms: 1.0
ID: 1185946
Karesse Grenier (212) 588-5679
Nadine Adamson (212) 396-5820
Listings Currently In Contract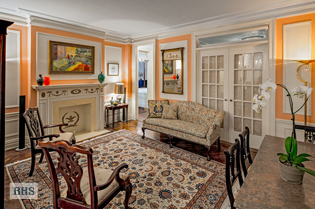 885 WEST END AVENUE COOPERATIVE
$1,150,000 - Contract Signed
Bedrooms: 2
Bathrooms: 2.0
ID: 3661535
Karesse Grenier (212) 588-5679
Nicholas Z Palance (212) 396-5873
The following is a list of selected sold properties in which Karesse Grenier has represented the seller, the buyer, or both:
COOPERATIVES AND CONDOMINIUMS
344 6TH AVENUE, 1
288 7TH STREET, 2
211 CENTRAL PARK WEST, 14C
257 CENTRAL PARK WEST, 5G
279 CENTRAL PARK WEST, PH21A
333 CENTRAL PARK WEST, 14
400 CENTRAL PARK WEST, 8A
55 CENTRAL PARK WEST, 9D
275 CLINTON AVENUE, 1-1A
200 CONGRESS STREET, 5C
18 EAST 12TH STREET, 9/10C
218 EAST 29TH STREET, 5
324 EAST 41ST STREET, 904C
420 EAST 64TH STREET, E3G
53 EAST 66TH STREET, PH9A
233 EAST 69TH STREET, 16L
190 EAST 72ND STREET, 10C
103 EAST 75TH STREET, 9FE
205 EAST 78TH STREET, 18C
22 EAST 82ND STREET, 4
35 EAST 85TH STREET, 9B
40 EAST 88TH STREET, 1E
55 EAST END AVENUE, 4H
1133 FIFTH AVENUE, 11C
334 GRAND AVENUE, 2
652 HUDSON STREET, 3S
970 KENT AVENUE, 708
384 MAPLE STREET, 4A
316 MOTT STREET, 1F
31 NAGLE AVENUE, 5J
100 RIVERSIDE DRIVE, 8C
11 RIVERSIDE DRIVE, 10JW
110 RIVERSIDE DRIVE, 4D
175 RIVERSIDE DRIVE, 13F
175 RIVERSIDE DRIVE, 2F
285 RIVERSIDE DRIVE, 8A
300 RIVERSIDE DRIVE, 6A
300 RIVERSIDE DRIVE, 7E
37 RIVERSIDE DRIVE, 10A
370 RIVERSIDE DRIVE, 7B
370 RIVERSIDE DRIVE, 12D
390 RIVERSIDE DRIVE, 4F
390 RIVERSIDE DRIVE, 11F
390 RIVERSIDE DRIVE, 7E
395 RIVERSIDE DRIVE, 2C
404 RIVERSIDE DRIVE, 11C
404 RIVERSIDE DRIVE, 11E
404 RIVERSIDE DRIVE, 5B
404 RIVERSIDE DRIVE, 5B
420 RIVERSIDE DRIVE, 7H
420 RIVERSIDE DRIVE, 5E
50 RIVERSIDE DRIVE, 2D
67 RIVERSIDE DRIVE, 3A/D
800 RIVERSIDE DRIVE, 2B
4 SOUTH PORTLAND AVE, 3
14 SUTTON PLACE SOUTH, 8E
105 THOMPSON STREET, 10
19 WARREN STREET, 3E
284 WARREN STREET, 3
230 WEST 105TH STREET, 10A
211 WEST 107TH STREET, 3E
300 WEST 108TH STREET, 11B
59 WEST 12TH STREET, 9A
161 WEST 15TH STREET, 3D
450 WEST 20TH STREET, GARDEN
450 WEST 20TH STREET, 3
450 WEST 20TH STREET, G1
333 WEST 56TH STREET, PHA
333 WEST 56TH STREET, PHA
17 WEST 71ST STREET, PHB
59 WEST 71ST STREET, 4B
59 WEST 71ST STREET, 8B
59 WEST 71ST STREET, 8B
310 WEST 72ND STREET, PH3
23 WEST 73RD STREET, PH3
123 WEST 74TH STREET, 8C
123 WEST 74TH STREET, 8C
132 WEST 74TH STREET, 4
47 WEST 76TH STREET, 4
44 WEST 77TH STREET, 8E
6 WEST 77TH STREET, 2B
6 WEST 77TH STREET, 8C
6 WEST 77TH STREET, 2B
6 WEST 77TH STREET, 3D
6 WEST 77TH STREET, 11C
215 WEST 78TH STREET, 5B
215 WEST 78TH STREET, 8A
215 WEST 78TH STREET, 9A
215 WEST 78TH STREET, 4B
150 WEST 79TH STREET, 7D
150 WEST 79TH STREET, 7D
164 WEST 79TH STREET, 14D
164 WEST 79TH STREET, 5E
164 WEST 79TH STREET, 11B
164 WEST 79TH STREET, 9D
164 WEST 79TH STREET, 5B
164 WEST 79TH STREET, 3B
164 WEST 79TH STREET, 14B
316 WEST 79TH STREET, 11E
316 WEST 79TH STREET, 4E
15 WEST 81ST STREET, 6J
15 WEST 81ST STREET, 9J
51 WEST 81ST STREET, 3K
250 WEST 82ND STREET, 71
328 WEST 86TH STREET, 15C
170 WEST 89TH STREET, 5C
170 WEST 89TH STREET, 1B
170 WEST 89TH STREET, 3C
174 WEST 89TH STREET, 2D
174 WEST 89TH STREET, 2C
201 WEST 89TH STREET, 7E
201 WEST 89TH STREET, 2B
267 WEST 89TH STREET, 7B
200 WEST 90TH STREET, 12F
215 WEST 92ND STREET, 8B
215 WEST 92ND STREET, 8B
35 WEST 92ND STREET, 2E
33 WEST 93RD STREET, 4P
110 WEST 94TH STREET, 4C
250 WEST 94TH STREET, 8A
250 WEST 94TH STREET, 6C
12 WEST 96TH STREET, 6B
275 WEST 96TH STREET, 21D
275 WEST 96TH STREET, 9E
255 WEST 98TH STREET, 9B
61 WEST 9TH STREET, 3E
150 WEST END AVENUE, 2C
180 WEST END AVENUE, 8C
180 WEST END AVENUE, 21B
263 WEST END AVENUE, 21B
270 WEST END AVENUE, 5N
411 WEST END AVENUE, 14A
450 WEST END AVENUE, 9B
450 WEST END AVENUE, 6B
470 WEST END AVENUE, 15C
470 WEST END AVENUE, 15C
473 WEST END AVENUE, 2A
607 WEST END AVENUE, 16B
710 WEST END AVENUE, 4A
710 WEST END AVENUE, 4A
789 WEST END AVENUE, 11A
885 WEST END AVENUE, 12A
885 WEST END AVENUE, 12C
885 WEST END AVENUE, 5C
885 WEST END AVENUE, 7A
885 WEST END AVENUE, 8A
885 WEST END AVENUE, 2C
885 WEST END AVENUE, 1D
885 WEST END AVENUE, 12D
885 WEST END AVENUE, 7B
885 WEST END AVENUE, 2C
885 WEST END AVENUE, 12B
885 WEST END AVENUE, 2A
885 WEST END AVENUE, GA
885 WEST END AVENUE, 6C
885 WEST END AVENUE, 8C
890 WEST END AVENUE, 9E
924 WEST END AVENUE, 45
924 WEST END AVENUE, 125
924 WEST END AVENUE, 3
127 WILLOUGHBY AVENUE, 2
39 WORTH STREET, 5E
TOWNHOUSES
423 17TH STREET
37 BREVOORT PLACE
268 CLERMONT AVENUE
66 CLIFTON PLACE
396 DEAN STREET
16 DOWNING STREET
42 DOWNING STREET
83 DOWNING STREET
102 GATES AVENUE
110 GATES AVENUE
175 GATES AVENUE
385 GRAND AVENUE
430 GRAND AVENUE
41 JEFFERSON AVENUE
17 LEFFERTS PLACE
239 LINCOLN ROAD
233 MADISON STREET
314 PARK PLACE
412 STERLING PLACE
119 VANDERBILT AVENUE
273 WARREN STREET
242 WASHINGTON AVENUE
300 WASHINGTON AVENUE
370 WASHINGTON AVENUE
384 WAVERLY AVENUE