Karin Rathje-Posthuma
Vice President
Licensed Associate Real Estate Broker
krathje@bhsusa.com
212-396-5805
Karin Rathje-Posthuma brings keen international insight to Brown Harris Stevens. Originally from The Netherlands, Karin has also lived throughout Europe before establishing herself in New York City where she has been a resident for more than twenty years. Her successful worldwide experience with sales and marketing spans a quarter century serving local and international corporate clients in sales, rental and investment purchase transactions throughout the city.
As Project and Sales Director for Brown Harris Stevens SELECT, for each project Karin has the responsibility of preparing marketing plans and budgets and guiding development of unit mix, choice of finishes, floor plans and pricing. She supervises hiring and training of sales staff, and development and maintenance of sales offices and model apartments. Among the important projects she has directed are Hudson Blue (423 West Street), Soma (116 West 22nd Street), MercerGreene (92-94 Greene Street), 88 Chambers, and 15 Union Square West. Karin's energy, adaptability and market savvy are known throughout the Industry. She has honed her understanding of diverse buyers, sellers, developers, architects and all professions involved in the residential new development and resale markets.
Karin's global sensibility is informed by true cultural prowess that includes fluency in Dutch, English and German, as well as proficiency in French and Hebrew. In addition Karin holds a Certificate of Design from Parson's School of Design and has worked in Europe alongside a renowned art dealer.
Karin earned her BA equivalent in Marketing from Columbia University and is a member of the Architect & Design Circle of MOMA, the Netherland America Foundation, The Real Estate Board of New York, and a board member of The Netherland Club of New York.
445 Park Avenue
New York, NY 10022
Brown Harris Stevens Residential Sales, LLC
Karin Rathje-Posthuma's Current Listings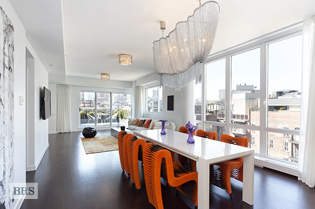 22 RENWICK STREET CONDOMINIUM
$4,120,000
Bedrooms: 3
Bathrooms: 2.5
ID: 4021995
Karin Rathje-Posthuma (212) 396-5805
Shlomi Reuveni BHS-SELECT (212) 396-5801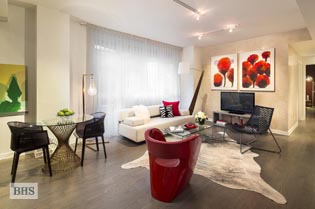 22 RENWICK STREET CONDOMINIUM
$1,585,000
Bedrooms: 2
Bathrooms: 2.0
ID: 4021968
Karin Rathje-Posthuma (212) 396-5805
Shlomi Reuveni BHS-SELECT (212) 396-5801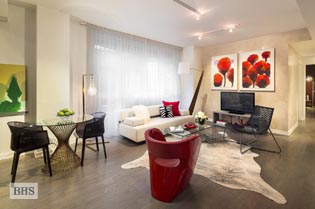 22 RENWICK STREET CONDOMINIUM
$1,575,000
Bedrooms: 2
Bathrooms: 2.0
ID: 4021987
Karin Rathje-Posthuma (212) 396-5805
Shlomi Reuveni BHS-SELECT (212) 396-5801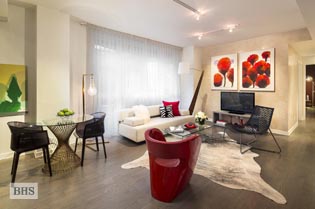 22 RENWICK STREET CONDOMINIUM
$1,535,000
Bedrooms: 2
Bathrooms: 2.0
ID: 4021973
Karin Rathje-Posthuma (212) 396-5805
Shlomi Reuveni BHS-SELECT (212) 396-5801
The following is a list of selected sold properties in which Karin Rathje-Posthuma has represented the seller, the buyer, or both:
COOPERATIVES AND CONDOMINIUMS
25 CENTRAL PARK WEST, 2H
350 EAST 82ND STREET, 2A
350 EAST 82ND STREET, 2F
350 EAST 82ND STREET, 5H
350 EAST 82ND STREET, 9F
350 EAST 82ND STREET, 12F
350 EAST 82ND STREET, 12G
150 EAST 85TH STREET, 11G
92 GREENE STREET, PH6
15 UNION SQUARE WEST, 5E
15 UNION SQUARE WEST, 5D
15 UNION SQUARE WEST, 7A
15 UNION SQUARE WEST, PH11
15 UNION SQUARE WEST, 4F
15 UNION SQUARE WEST, 3C
15 UNION SQUARE WEST, 9B
15 UNION SQUARE WEST, 3B
15 UNION SQUARE WEST, 6D
15 UNION SQUARE WEST, 6E
15 UNION SQUARE WEST, 6C
15 UNION SQUARE WEST, 4E
15 UNION SQUARE WEST, 10B
15 UNION SQUARE WEST, 10
15 UNION SQUARE WEST, 21
15 UNION SQUARE WEST, 11
15 UNION SQUARE WEST, 9A
15 UNION SQUARE WEST, 7C
15 UNION SQUARE WEST, PH12
15 UNION SQUARE WEST, 4E
15 UNION SQUARE WEST, 6A
15 UNION SQUARE WEST, 8A
15 UNION SQUARE WEST, 8B
15 UNION SQUARE WEST, 3D
15 UNION SQUARE WEST, 4A
15 UNION SQUARE WEST, 4D
15 UNION SQUARE WEST, 5C
15 UNION SQUARE WEST, 8C
15 UNION SQUARE WEST, 5A
15 UNION SQUARE WEST, 4C
15 UNION SQUARE WEST, 2A
15 UNION SQUARE WEST, 5B
15 UNION SQUARE WEST, 6F
15 UNION SQUARE WEST, 7B