Kathleen Moosher
Senior Vice President, Director
Licensed Associate Real Estate Broker
kmoosher@bhsusa.com
212-317-3679
Senior Vice President, Director Kathleen Moosher has been a Manhattan real estate professional for over 27 years.
Kathleen began her real estate career in 1984 where she played a key role in building conversions and supervised over 3700 cooperative apartment closings at Lincoln Towers on Manhattan's Upper West Side. She joined Halstead Property LLC in 1996 where she was an award wining top producer, and joined Brown Harris Stevens Residential Sales in 2010.
Kathleen is well versed in all types of property sales including cooperatives, ultra-luxury condominiums, lofts and single-family townhouses. Kathleen's has been sought by buyers and sellers, as well as real estate developers for advice on planning, acquisition and the marketing of new and conversion development projects. She has transacted business in several prestigious buildings including residences on Fifth Avenue, Park Avenue, Central Park West, West End Avenue and Riverside Drive. Having sold property in Manhattan from Harlem to the Village and from East End Avenue to Riverside Drive, Kathleen has a broad perspective on all facets of the New York residential real estate market.
Kathleen has lived with her husband and children on the Upper West Side since 1987.
1926 Broadway
New York, NY 10023
Brown Harris Stevens Residential Sales, LLC
Kathleen Moosher's Current Listings ROCKWELL PLACE RENTAL
$3,100
OPEN HOUSE: 5/29/2013, 6:00 - 7:00Bedrooms: 1
Bathrooms: 1.0
ID: 4054024
Kathleen Moosher (212) 317-3679
David Moosher (212) 317-3667
Listings Currently In Contract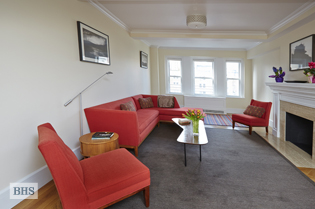 167 EAST 82ND STREET CONDOMINIUM
$2,895,000 - Contract Signed
Bedrooms: 3
Bathrooms: 2.5
ID: 3866177
Kathleen Moosher (212) 317-3679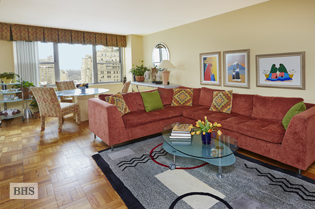 15 WEST 72ND STREET COOPERATIVE
$935,000 - Contract Signed
Bedrooms: 1
Bathrooms: 1.0
ID: 3950336
Kathleen Moosher (212) 317-3679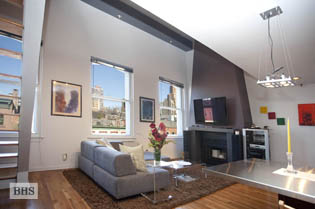 124 ATLANTIC AVENUE COOPERATIVE
$699,000 - Contract Signed
Bedrooms: 1
Bathrooms: 1.5
ID: 3804805
Kathleen Moosher (212) 317-3679
The following is a list of selected sold properties in which Kathleen Moosher has represented the seller, the buyer, or both:
COOPERATIVES AND CONDOMINIUMS
124 Atlantic Avenue, A2E
124 ATLANTIC AVENUE, A4A
2109 BROADWAY, 13-160
2109 BROADWAY, 13-160
146 CENTRAL PARK WEST, 7F
279 CENTRAL PARK WEST, 8C
279 CENTRAL PARK WEST, 15C
300 CENTRAL PARK WEST, 11D1
320 CENTRAL PARK WEST, 14B
320 CENTRAL PARK WEST, 9K
327 CENTRAL PARK WEST, 5A
372 CENTRAL PARK WEST, 18G
360 CLINTON AVENUE, 3E
150 COLUMBUS AVENUE, 20A
2 COLUMBUS AVENUE, 29B
2 COLUMBUS AVENUE, 29B
2 COLUMBUS AVENUE, 32A
464 COLUMBUS AVENUE, 3B
200 EAST 57TH STREET, 3C
200 EAST 61ST STREET, 9/10G
300 EAST 74TH STREET, 9G
130 EAST 75TH STREET, 7E
363 EAST 76TH STREET, 14F
201 EAST 77TH STREET, 12D
120 EAST 87TH STREET, PH24B
969 PARK AVENUE, 4F
969 PARK AVENUE, 4F
11 RIVERSIDE DRIVE, 12MW
173 RIVERSIDE DRIVE, 14/15B
214 RIVERSIDE DRIVE, 110
258 RIVERSIDE DRIVE, 8C
90 RIVERSIDE DRIVE, 16C
90 RIVERSIDE DRIVE, PHA
14 SUTTON PLACE SOUTH, 7A
14 SUTTON PLACE SOUTH, 8F
318 WEST 100TH STREET, 7D
318 WEST 100TH STREET, 7D
256 WEST 10TH STREET, 1D
605 WEST 111TH STREET, 34
140 WEST 124TH STREET, 6B
155 WEST 20TH STREET, 4C
205 WEST 57TH STREET, 2DD
555 WEST 59TH STREET, 14B
15 WEST 63RD STREET, 32B
15 WEST 63RD STREET, 16A
15 WEST 63RD STREET, 32B
20 WEST 64TH STREET, 28L
160 WEST 66TH STREET, 20J
40 WEST 67TH STREET, 7C
18 WEST 70TH STREET, 9A
201 WEST 70TH STREET, 16F
201 WEST 70TH STREET, 36H
201 WEST 70TH STREET, 30H
201 WEST 72ND STREET, 6I
175 WEST 73RD STREET, 7K
123 WEST 74TH STREET, 7D
102 WEST 75TH STREET, 41
215 WEST 75TH STREET, 15C
250 WEST 75TH STREET, 9C
250 WEST 75TH STREET, 9C
101 WEST 79TH STREET, 16A
130 WEST 79TH STREET, 10A
130 WEST 79TH STREET, 5D
130 WEST 79TH STREET, 6F
135 WEST 79TH STREET, 3B
171 WEST 79TH STREET, 144
118 WEST 81ST STREET, 4F
41 WEST 82ND STREET, 6B
41 WEST 82ND STREET, 6B
41 WEST 82ND STREET, 2B
41 WEST 82ND STREET, 2A
41 WEST 82ND STREET, 2B
41 WEST 82ND STREET, 2B
225 WEST 83RD STREET, 4FG
40 WEST 84TH STREET, 6A
259 WEST 85TH STREET, 1
259 WEST 85TH STREET, 6
107 WEST 86TH STREET, 16C
130 WEST 86TH STREET, 13A
130 WEST 86TH STREET, 3B
200 WEST 86TH STREET, 7LM
310 WEST 86TH STREET, 12D
315 WEST 86TH STREET, 4C
315 WEST 86TH STREET, 4C
176 WEST 87TH STREET, 10J
215 WEST 90TH STREET, 14A
30 WEST 90TH STREET, 6E
316 WEST 90TH STREET, 5
255 WEST 92ND STREET, 5D
46 WEST 95TH STREET, 7C
315 WEST 99TH STREET, 5D
170 WEST END AVENUE, 10S
180 WEST END AVENUE, 14C
180 WEST END AVENUE, 28F
180 WEST END AVENUE, 19C
180 WEST END AVENUE, 15F
277 WEST END AVENUE, 12A
310 WEST END AVENUE, 6D
320 WEST END AVENUE, 3A
400 WEST END AVENUE, 9E
771 WEST END AVENUE, 7A
924 WEST END AVENUE, 81
TOWNHOUSES
387 BLEECKER STREET
153 EAST 60TH STREET
22 WEST 68TH STREET
121 WEST 81ST STREET
121 WEST 81ST STREET