Languages Spoken: FRENCH, ENGLISH
Kathy Sloane is one of the leading real estate brokers in Manhattan. She has been a top-producing broker at Brown Harris Stevens since 2004. Over all, she has sold more than $1 billion in New York real estate.
Kathy Sloane is active in all neighborhoods of Manhattan: East Side, West Side, and Downtown. Her in-depth market experience and extensive contacts make her equally adept at advising both sellers and buyers. For sellers, she excels at developing winning marketing strategies to achieve the highest price in the least amount of time while minimizing any inconvenience. For buyers, her knowledge of the market gives her the ability to put every purchase into context and make informed decisions. For both sellers and buyers, she is a consummate negotiator with an uncanny talent for reconciling differences and completing successful transactions.
Beyond her own expertise, Kathy calls upon the resources of Brown Harris Stevens Residential Management to facilitate transactions, taking advantage of their insight. Brown Harris Stevens for many years has been the exclusive New York City affiliate of Christie's Great Estates, the most prestigious network dedicated to the marketing and sale of important properties. Through an exclusive system of advertising, marketing, and listing tools, Christie's Great Estates provides access to a worldwide audience.
Kathy is broker specialist appointed to 998 Fifth Avenue and 2 East 67th Street managed by Brown Harris Stevens.
Kathy was appointed the exclusive broker for 823 Park Avenue, a boutique pre-war condominium of eleven full-floor residences. She has successfully achieved unprecedented prices in sales of over $90 million.
Kathy is a trustee of The Franklin and Eleanor Roosevelt Institute which administers the Roosevelt Presidential Library in Hyde Park, New York. She is also a member of the Committee to Build the Louis Kahn FDR Memorial on Roosevelt Island. Kathy is an active member of the Paley Center for Media.
Kathy was educated at Wheaton College, earning a B.A. in Philosophy. She joined Brown Harris Stevens in 1986 and is a member of The Real Estate Board of New York.
In the News
445 Park Avenue
New York, NY 10022
Brown Harris Stevens Residential Sales, LLC
Kathy Sloane est vice-présidente et directrice chez Brown Harris Stevens. Elle a été associée à Brown Harris Stevens et a fait partie du peloton de tête des agents au niveau des résultats depuis 1985. Réussissant des affaires en exclusivité portant sur la vente de demeures de luxe de plusieurs millions de dollars, dotée de compétences et de savoir-faire, elle est devenue précieuse pour la compagnie. Madame Sloane a travaillé sur l'ensemble de l'État de New York et se spécialise maintenant dans le marché proche de la ville de New York proprement dite. Les activités immobilières de Madame Sloane s'étendent à l'ensemble des quartiers est, des quartiers ouest et du bas de la ville.
Madame Sloane s'est consacrée durant plusieurs années à différentes activités politiques en plus de sa carrière dans l'immobilier. Madame Sloane est administratrice de l'institut Franklin et Eleanor Roosevelt qui gère la Bibliothèque du Président Roosevelt à Hyde Park, à New York.
Madame Sloane est également membre du conseil d'administration de la Bibliothèque du Président William Jefferson Clinton actuellement en construction à Little Rock, dans l'Arkansas.
Madame Sloane est mariée au Dr Harvey I. Sloane. Ils possèdent une résidence à Washington, D.C, où le Dr Sloane est expert international dans le domaine de la santé publique. Ils ont également une résidence d'été à Québec, au Canada. Le couple Sloane a trois enfants qui ont dépassé l'adolescence et une petite-fille.
Kathy Sloane's Current Listings
781 FIFTH AVENUE COOPERATIVE
$95,000,000
Bedrooms: 7
Bathrooms: 8.0
ID: 3452636
Kathy Sloane (212) 906-9258
25 EAST 77TH STREET COND-OP
$12,000,000
Bedrooms: 4
Bathrooms: 4.5
ID: 9336350
Kathy Sloane (212) 906-9258
200 EAST 69TH STREET CONDOMINIUM
$9,995,000
Bedrooms: 5
Bathrooms: 4.5
ID: 9950451
Kathy Sloane (212) 906-9258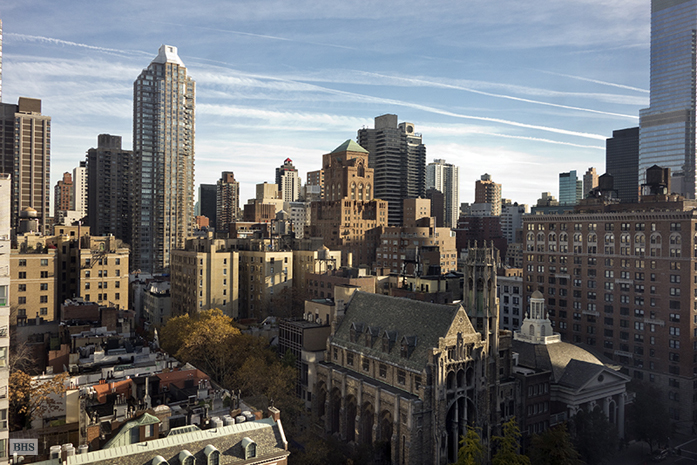 610 PARK AVENUE CONDOMINIUM
$7,200,000
Bedrooms: 2
Bathrooms: 3.0
ID: 9536060
Kathy Sloane (212) 906-9258
Listings Currently In Contract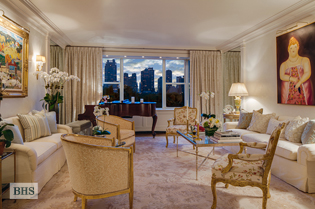 812 FIFTH AVENUE COOPERATIVE
$5,995,000 - Contract Signed
Bedrooms: 2
Bathrooms: 2.5
ID: 3230705
Kathy Sloane (212) 906-9258
The following is a list of selected sold properties in which Kathy Sloane has represented the seller, the buyer, or both:
COOPERATIVES AND CONDOMINIUMS
143 AVENUE B, 14B
50 CENTRAL PARK WEST, 3CB
50 CENTRAL PARK WEST, 5C
115 CENTRAL PARK WEST, 7F
225 CENTRAL PARK WEST, 501
235 EAST 22ND STREET, PH/H
121 EAST 23RD STREET, 16C
20 EAST 35TH STREET, 14E
14 EAST 4TH STREET, 1119
419 EAST 57TH STREET, 14A
4 EAST 62ND STREET, PH1
125 EAST 63RD STREET, 7B
29 EAST 64TH STREET, PHN
1 EAST 66TH STREET, 17B
1 EAST 66TH STREET, 6G
205 EAST 68TH STREET, 5E
28 EAST 70TH STREET, 12A
14 EAST 74TH STREET, 1B
35 EAST 76TH STREET, 2601/2610
35 EAST 76TH STREET, 2801
205 EAST 77TH STREET, PHA
40 EAST 78TH STREET, 15C
136 EAST 79TH STREET, 11A
525 EAST 80TH STREET, 11C
16 EAST 84TH STREET, 5B
114 EAST 84TH STREET, 5B
7 EAST 85TH STREET, 7C
35 EAST 85TH STREET, 7D
115 EAST 86TH STREET, 122
530 EAST 86TH STREET, 15A
47 EAST 87TH STREET, 4E
60 EAST 88TH STREET, 9A
60 EAST 8TH STREET, 31N
15 EAST 91ST STREET, 9A
26 EAST 93RD STREET, 4C/D
4 EAST 95TH STREET, 2C
25 EAST END AVENUE, 12/13F
25 EAST END AVENUE, 12E
25 EAST END AVENUE, 13F
25 EAST END AVENUE, 1A
52 EAST END AVENUE, 5B
781 FIFTH AVENUE, 25
875 FIFTH AVENUE, 18C
955 FIFTH AVENUE, 13B
955 FIFTH AVENUE, 8A
955 FIFTH AVENUE, PH/17A
960 FIFTH AVENUE, 10/11B
980 FIFTH AVENUE, 8B
998 FIFTH AVENUE, 2FLR
998 FIFTH AVENUE, 4W
998 FIFTH AVENUE, 5/6E
1030 FIFTH AVENUE, PH
1107 FIFTH AVENUE, 14S
1107 FIFTH AVENUE, 7S
1165 FIFTH AVENUE, 10A
50 GRAMERCY PARK NORTH, 7A
61 IRVING PLACE, 4C
61 IRVING PLACE, 6A
61 IRVING PLACE, 8A
27 NORTH MOORE STREET, 8A
465 PARK AVENUE, 2003
502 PARK AVENUE, 15H
502 PARK AVENUE, 25FL
515 PARK AVENUE, 34/35
535 PARK AVENUE, 14C
555 PARK AVENUE, 6E
605 PARK AVENUE, 2C
640 PARK AVENUE, 2FLR
640 PARK AVENUE, 3FLR
720 PARK AVENUE, 17A
720 PARK AVENUE, 7A
740 PARK AVENUE, 12/13C
740 PARK AVENUE, 12/13CD
740 PARK AVENUE, 12/13D
770 PARK AVENUE, 9D
823 PARK AVENUE, 2FL
823 PARK AVENUE, 3FL
823 PARK AVENUE, 4FL
823 PARK AVENUE, 5FL
823 PARK AVENUE, 6FL
823 PARK AVENUE, 7FL
823 PARK AVENUE, 8FL
823 PARK AVENUE, MAIS
941 PARK AVENUE, 10/11A
280 PARK AVENUE SOUTH, 19L
92 PERRY STREET, 14
230 RIVERSIDE DRIVE, 14AC
252 SEVENTH AVENUE, 14M
25 SUTTON PLACE SOUTH, 7G
8 UNION SQUARE SOUTH, 8B
845 UNITED NATIONS PLAZA, 50B
10 WEST 66TH STREET, 8F
101 WEST 67TH STREET, 53ABH
111 WEST 67TH STREET, 34A
136 WEST 75TH STREET, 5B
11 WEST 81ST STREET, 10A
610 WEST END AVENUE, 11B
TOWNHOUSES
23 CORNELIA STREET
25 EAST 92ND STREET
264 WEST 71ST STREET