Kurt D. Weyrauch
Licensed Associate Real Estate Broker
kweyrauch@bhsusa.com
212-906-9210 c: 212-375-9548
Kurt Weyrauch is a widely respected seasoned real estate professional who joined Brown Harris Stevens in the early 1990's. After many years in banking, he chose to pursue a career in real estate to fulfill his abiding interest in architecture and history. As a resident of Manhattan for over 25 years, primarily in Greenwich Village, he has always been fascinated by the diversity of its buildings.
Kurt has extensive knowledge of residential buildings throughout Manhattan and is comfortable in all of its neighborhoods. His approach to real estate is both intuitive and analytical. He easily explains the pros and cons of a particular property in comparison to others on the market. He is adept at viewing real estate as a market and putting into context the multiple factors that influence quality and value. He communicates clearly and thoroughly.
Recently, Kurt served as the Managing Director of Sales for the firm's Downtown Division. In this capacity, he oversaw the creation of the firm's TriBeCa office and the expansion of the Greenwich Village office.
Kurt would be happy to apply his market experience and managerial ability to help you buy, sell or rent with the most productive and satisfying results.
Kurt is a member of the Real Estate Board of New York and serves on the Benefit Committee for the Greenwich Village Society for Historic Preservation.
445 Park Avenue
New York, NY 10022
Brown Harris Stevens Residential Sales, LLC
Kurt D. Weyrauch's Current Listings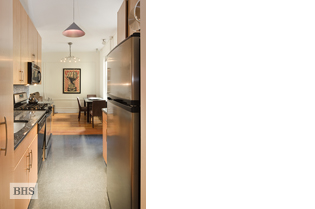 340 WEST 19TH STREET 20 COOPERATIVE
$749,000
OPEN HOUSE: 12/15/2013, 1:00 - 3:00Bedrooms: 2
Bathrooms: 1.0
ID: 3978134
Kurt D. Weyrauch (212) 906-9210
Sallie G. Stern (212) 906-9270
Listings Currently In Contract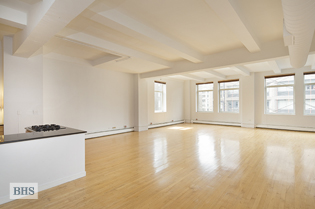 245 SEVENTH AVENUE CONDOMINIUM
$2,895,000 - Contract Signed
Bedrooms: 2
Bathrooms: 2.5
ID: 8668202
Kurt D. Weyrauch (212) 906-9210
The following is a list of selected sold properties in which Kurt D. Weyrauch has represented the seller, the buyer, or both:
COOPERATIVES AND CONDOMINIUMS
225 CENTRAL PARK WEST, 1503/4
225 CENTRAL PARK WEST, 1618
14 EAST 4TH STREET, 1108
14 EAST 4TH STREET, 1119
333 EAST 55TH STREET, 11E
4 EAST 62ND STREET, PH1
205 EAST 63RD STREET, 16D
55 EAST 65TH STREET, 6E
3 EAST 69TH STREET, 3/4B
5 EAST 75TH STREET, 7
40 EAST 78TH STREET, PHC
151 EAST 83RD STREET, 4AB
334 EAST 83RD STREET, 1W
114 EAST 84TH STREET, 5B
30 EAST 85TH STREET, 14D
510 EAST 86TH STREET, 3B
120 EAST 87TH STREET, R22E
60 EAST 88TH STREET, 9A
4 EAST 95TH STREET, PHS
25 EAST 9TH STREET, 4A
115 EAST 9TH STREET, 19B
115 EAST 9TH STREET, 9A
1 FIFTH AVENUE, 13D
39 FIFTH AVENUE, 8D
108 FIFTH AVENUE, 4B
721 FIFTH AVENUE, 44B
923 FIFTH AVENUE, 9G
93 MERCER STREET, 2W
80 PARK AVENUE, 18H
900 PARK AVENUE, 9A
102 PRINCE STREET, 2FL
15 WEST 11TH STREET, 9D
68 WEST 11TH STREET, 4
37 WEST 12TH STREET, 4C
37 WEST 12TH STREET, 7E
138 WEST 17TH STREET, 6
417 WEST 22ND STREET, 2
30 WEST 61ST STREET, 17E
30 WEST 61ST STREET, 7C
16 WEST 77TH STREET, 4F
TOWNHOUSES