Laura Denise Milkowski
Licensed Associate Real Estate Broker
ldm@bhsusa.com
212-317-3662 c: 917-658-4755
THE LDM TEAM

"Laura is always there for me…educates me on what to expect and truly cares about the results I receive…she treats me like a billionaire, even though I'm not there yet!" Who better than this seasoned expert to assist you for all your real estate needs? Laura bought her first investment property over 10 years ago and she felt it was a less than positive experience. This led her to get her license-where she knew she could make a difference in people's lives by improving their real estate experience. She knew people were under stress and needed a lot more than "a person" to show the property. Laura turned this experience into a successful business and team.
It's no surprise she has won several awards including Salesperson of the Year, part of the Multi Million Dollar Club and Broker of the Month!
Before real estate, Laura developed her creativity and entrepreneurial spirit working in a couture boutique for over six years, serving as a designer and head of production. How do they relate? At this well-known UES boutique, Laura managed every aspect of the business which prepared her to treat customers with integrity, excellence and help them make sound, comfortable decisions, train and manage her own real estate team, and make sure people feel comfortable by letting them know what to expect-every step of the way. Lest you think she has abandoned her designer roots, this savvy girl still takes pride in creating her own goods. You can certainly see her creativity shine when she makes suggestions on how your home should look before the sale, where furniture should be placed and what to add-as well as remove!
She loves to test her culinary skills, sing, try new wines and create seminars about Real Estate tips and investing. You will often find her around town with her Wheaten Terrier, Maggie. Sociable and adventurous, she enjoys meeting and connecting with new people-and finding ways they can help each other. In short, Laura is an adamant professional, blending a unique mix of class and fun into everything she does.
She will get the job done, and done well! Laura's unparalleled determination and drive make her a clear choice for all your real estate needs.
1926 Broadway
New York, NY 10023
Brown Harris Stevens Residential Sales, LLC
Listings Currently In Contract
2 WEST 67TH STREET COOPERATIVE
$799,000 - Contract Signed
Bedrooms: 1
Bathrooms: 1.0
ID: 8919571
Laura Denise Milkowski (212) 317-3662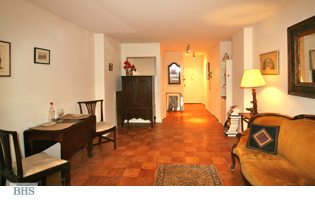 16 WEST 16TH STREET COOPERATIVE
$425,000 - Contract Signed
Bedrooms: -
Bathrooms: 1.0
ID: 9115028
Laura Denise Milkowski (212) 317-3662
The following is a list of selected sold properties in which Laura Denise Milkowski has represented the seller, the buyer, or both:
COOPERATIVES AND CONDOMINIUMS
140 8TH AVENUE, 5G
181 CLERMONT AVENUE, 403
125 EAST 12TH STREET, 1E
201 EAST 28TH STREET, 14E
310 EAST 46TH STREET, 9L
235 EAST 49TH STREET, 11G
400 EAST 51ST STREET, 28B
233 EAST 54TH STREET, 1B/2B
350 EAST 62ND STREET, 3T
350 EAST 62ND STREET, 6E
215 EAST 73RD STREET, 2C
350 EAST 77TH STREET, 6E
401 EAST 89TH STREET, 10G
401 EAST 89TH STREET, 6A
20 EAST 9TH STREET, 8AB
425 FIFTH AVENUE, 18E
206 FRONT STREET, 3B
206 FRONT STREET, 3D
206 FRONT STREET, 4E
936 FULTON STREET, 2A
474 GREENWICH STREET, 4
153 LINCOLN PLACE, 1C
80 METROPOLITAN AVENUE, 5P
223 NORTH 11TH STREET, 4
407 PARK AVENUE SOUTH, 22D
93 RAPELYE STREET, 4B
93 RAPELYE STREET, 4B
93 RAPELYE STREET, 6H
33 RIVERSIDE DRIVE, 7AB
111 THIRD AVENUE, 12K
330 THIRD AVENUE, 16L
130 WEST 30TH STREET, 12A
516 WEST 47TH STREET, N4D
159 WEST 53RD STREET, 37D
130 WEST 67TH STREET, 24A
112 WEST 72ND STREET, 11E
265 WEST 94TH STREET, 7
710 WEST END AVENUE, 2CD
TOWNHOUSES
7519 COLONIAL ROAD
9 VANDAM STREET