Libby Ryan
NYRS, Licensed Associate Real Estate Broker
lryan@bhsusa.com
718-399-4103 c: 917-617-4227
For 20 years, Libby Ryan has been selling real estate in brownstone Brooklyn. Brownstones, limestones, Federal brick houses, co-ops in large and small buildings, newly-developed condos – name any property type and Libby has handled it many times over. Her experience has spanned both up and down market cycles as well as low and high interest rate conditions. By emphasizing professional service, lots of research, and genuine enthusiasm for the neighborhoods in which we live, Libby has come to stand out in a crowded field and achieve exciting results for her clients.
Some direct quotes from her clients include:
"When we listed our brownstone with Libby Ryan we knew that it would sell at a high price AND that she would only bring legitimate buyers to see it."
"When Libby showed us co-ops, she made sure that we were fully prepared for the entire process, including the financing. Then she only showed us great places – not just whatever was out there."
"When we were selling the family house after my parents passed, Libby was invaluable in arranging to empty the house and also in negotiating a happy result despite the nutty sibling relationships."
"When it was time for a bigger place, we noticed that our current home was a mess! Libby connected us with wonderful professionals to stage it so that it looked wonderful. We could never have done that on our own."
Libby's affiliation with Brown Harris Stevens allows her to do more for her clients. The company's citywide offices make it easy for Brooklyn-based clients to move to Manhattan and for sellers of Brooklyn properties to access Manhattan buyers. BHS' worldwide referral network means that she can handle any real estate need.
A resident of Park Slope for 30 years, Libby has deep roots in Brooklyn. The following are some of her extra-curricular activities:
- Board Member, Prospect Park Alliance - Commissioner
- NYC Landmarks Preservation Commission
- Board Chair, Greenpoint Manufacturing and Design Center
- Fundraising for The Oratory Church of St. Boniface, 826NYC, and others
Libby was born in Binghamton, NY, and educated at Muhlenberg College (BA) and Cornell University (MBA). She lives on Third Street and in Bellport with her husband, two sons, and Finnbar, the dog.
100 7th Avenue
Brooklyn, NY 11215
Brown Harris Stevens Brooklyn, LLC
Listings Currently In Contract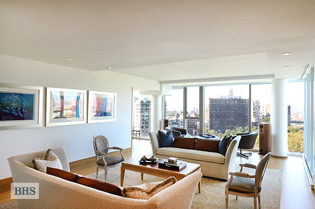 1 GRAND ARMY PLAZA CONDOMINIUM
$3,400,000 - Contract Signed
Bedrooms: 3
Bathrooms: 2.5
ID: 9182640
Libby Ryan (718) 399-4103
Maria Ryan (718) 399-4127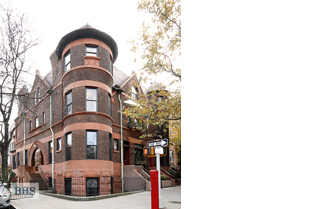 562 BERGEN STREET TOWNHOUSE
$2,650,000 - Contract Signed
Bedrooms: 4
Bathrooms: 2.5
ID: 9295213
Libby Ryan (718) 399-4103
Maria Ryan (718) 399-4127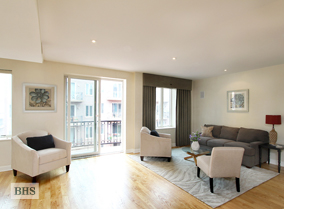 305 3RD STREET CONDOMINIUM
$2,150,000 - Contract Signed
Bedrooms: 3
Bathrooms: 3.0
ID: 9086449
Libby Ryan (718) 399-4103
Maria Ryan (718) 399-4127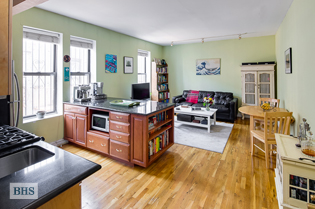 436 STERLING PLACE COOPERATIVE
$425,000 - Contract Signed
Bedrooms: 1
Bathrooms: 1.0
ID: 9158367
Libby Ryan (718) 399-4103
Maria Ryan (718) 399-4127
The following is a list of selected sold properties in which Libby Ryan has represented the seller, the buyer, or both:
COOPERATIVES AND CONDOMINIUMS
438 12TH STREET, PH
443 12TH STREET, 4G
446 12TH STREET, LOFT A
427 15TH STREET, 4C
484 2ND STREET, 1
484 2ND STREET, 1
341 3RD STREET, 1B
405 3RD STREET, GARDEN
433 3RD STREET, 2
433 3RD STREET, 7
437 3RD STREET, 3R
443 4TH STREET, 2
443 4TH STREET, 3
55 7TH AVENUE, 4
288 7TH STREET, 2
288 7TH STREET, 3
431 7TH STREET, 3
26 8TH AVENUE, 1
50 8TH AVENUE, GARDEN
130 8TH AVENUE, 4D
140 8TH AVENUE, 3K
140 8TH AVENUE, 4K
162 8TH AVENUE, 2R
372 8TH AVENUE, 4R
392 8TH STREET, 1L
383 CARLTON AVENUE, 9S
40 CLINTON STREET, 11J
505 COURT STREET, 4G
135 EASTERN PARKWAY, 10I
225 EASTERN PARKWAY, 4E
26 EIGHTH AVENUE, 1
31 EIGHTH AVENUE, 3
31 EIGHTH AVENUE, 3
221 FIFTH AVENUE, 1R
360 FURMAN STREET, 1026
360 FURMAN STREET, 1027
360 FURMAN STREET, 1218
360 FURMAN STREET, 519
360 FURMAN STREET, 726
360 FURMAN STREET, 826
360 FURMAN STREET, 910
1 HANSON PLACE, 16H
54 HENRY STREET, 4
178 HICKS STREET, 3
235 LINCOLN PLACE, 1H
235 LINCOLN PLACE, 4\DE
16 MONTGOMERY PLACE, 1
233 PACIFIC STREET, 4F
233 PACIFIC STREET, 4G
584 PACIFIC STREET, B
47 PLAZA STREET, 11B
47 PLAZA STREET, 3C
47 PLAZA STREET, 6B
47 PLAZA STREET, 7B
47 PLAZA STREET, 7B
10 PLAZA STREET EAST, 3C
34 PLAZA STREET EAST, 903
60 PLAZA STREET EAST, 3A
25 PLAZA STREET WEST, 4H
47 PLAZA STREET WEST, 3A
47 PLAZA STREET WEST, 3A
47 PLAZA STREET WEST, 3B
47 PLAZA STREET WEST, 5B
47 PLAZA STREET WEST, 6C
782 PRESIDENT STREET, 1L
9 PROSPECT PARK WEST, 15A
9 PROSPECT PARK WEST, 15B
9 PROSPECT PARK WEST, 3C
27 PROSPECT PARK WEST, 2A
27 PROSPECT PARK WEST, 2A
27 PROSPECT PARK WEST, PH
35 PROSPECT PARK WEST, 12A
35 PROSPECT PARK WEST, 12B
35 PROSPECT PARK WEST, 14E
35 PROSPECT PARK WEST, 3B
35 PROSPECT PARK WEST, 3E
35 PROSPECT PARK WEST, 4E
35 PROSPECT PARK WEST, 5E
35 PROSPECT PARK WEST, 8/9B
35 PROSPECT PARK WEST, 8/9B
35 PROSPECT PARK WEST, 8A
35 PROSPECT PARK WEST, 8D
90 PROSPECT PARK WEST, 3R
106 PROSPECT PARK WEST, 2D
107 PROSPECT PARK WEST, 1F
107 PROSPECT PARK WEST, 1R
107 PROSPECT PARK WEST, 2
107 PROSPECT PARK WEST, 3
107 PROSPECT PARK WEST, 4
108 PROSPECT PARK WEST, 4
120 PROSPECT PARK WEST, 2
142 PROSPECT PARK WEST, 2
142 PROSPECT PARK WEST, 3
142 PROSPECT PARK WEST, 4
142 PROSPECT PARK WEST, 4
142 PROSPECT PARK WEST, 5
195 PROSPECT PARK WEST, 4B
279 PROSPECT PARK WEST, 2B
142 SACKETT STREET, 4
295 SAINT JOHNS PLACE, 5F
404 SIXTH AVENUE, 2L
121 STERLING PLACE, 4A
279 STERLING PLACE, 2A
889 UNION STREET, 2
910 UNION STREET, 7A
916 UNION STREET, 1A
916 UNION STREET, 1A
939 UNION STREET, 14
483 WASHINGTON AVENUE, 3B
88 WYCKOFF STREET, 3F
TOWNHOUSES
281 11TH STREET
533 11TH STREET
401 14TH STREET
401 14TH STREET
318 16TH STREET
571 16TH STREET
70 1ST PLACE
373 1ST STREET
471 1ST STREET
543 1ST STREET
556 1ST STREET
462 2ND STREET
511 2ND STREET
591 2ND STREET
607 2ND STREET
614 2ND STREET
615 2ND STREET
623 2ND STREET
377 3RD STREET
505 3RD STREET
527 3RD STREET
529 3RD STREET
532 3RD STREET
532 3RD STREET
534 3RD STREET
544 3RD STREET
567 3RD STREET
622 3RD STREET
627 3RD STREET
388 4TH STREET
541 4TH STREET
562 4TH STREET
574 4TH STREET
576 4TH STREET
587 4TH STREET
595 4TH STREET
357 5TH STREET
466 5TH STREET
588 5TH STREET
115 6TH AVENUE
184 6TH AVENUE
393 6TH AVENUE
397 6TH AVENUE
512 6TH AVENUE
26 7TH AVENUE
395 7TH STREET
420 7TH STREET
420 7TH STREET
428 7TH STREET
597 7TH STREET
411 8TH STREET
457 8TH STREET
518 8TH STREET
568 9TH STREET
362 ADELPHI STREET
133 AMITY STREET
2792 BEDFORD AVENUE
393 BERGEN STREET
115 BERKELEY PLACE
131 BERKELEY PLACE
196 BERKELEY PLACE
755 CARROLL STREET
778 CARROLL STREET
858 CARROLL STREET
351 CLINTON STREET
234 DEAN STREET
406 EAST 13TH STREET
88 EAST 2ND STREET
212 EIGHTH AVENUE
1511 EIGHTH AVENUE
556 FIRST STREET
572 FIRST STREET
360 FURMAN STREET
43 GARDEN PLACE
40 GARFIELD PLACE
88 GARFIELD PLACE
278 GARFIELD PLACE
20 GRACE COURT ALLEY
106 LINCOLN PLACE
108 LINCOLN PLACE
130 LINCOLN PLACE
131 LINCOLN PLACE
144 LINCOLN PLACE
226 LINCOLN PLACE
29 MAPLE STREET
29 MAPLE STREET
181 MCDONALD AVENUE
28 MIDWOOD STREET
76 MONTAGUE STREET
19 MONTGOMERY PLACE
37 MONTGOMERY PLACE
56 MONTGOMERY PLACE
60 MONTGOMERY PLACE
18 PPW
61 PPW
331 PRESIDENT STREET
833 PRESIDENT STREET
841 PRESIDENT STREET
946 PRESIDENT STREET
169 RUTLAND ROAD
113 SAINT JOHNS PLACE
113 SAINT JOHNS PLACE
184 SAINT JOHNS PLACE
189 SAINT JOHNS PLACE
165 SIXTH AVENUE
695 ST. JOHNS PLACE
93 STERLING PLACE
199 STERLING PLACE
28 TOMPKINS PLACE
177 WARREN STREET
138 WILLOW STREET