Margaret H. Velard
Licensed Associate Real Estate Broker
mvelard@bhsusa.com
212-588-5660 c: 646-320-1234
Margaret H. Velard began her career in real estate in 1985. She joined Brown Harris Stevens after 8 years at The Corcoran Group and 12 years with Douglas Elliman.
Margaret is consistently in the list of top producers company-wide. She was Broker Specialist for the Hotel des Artistes, 1 West 67th Street, where she has been involved in the sales of over 30 apartments. She is currently Broker Specialist for Riverside Towers, 263 West End Avenue, the oldest cooperative on West End Avenue (established 1947).
A graduate of Smith College, Margaret left advertising in 1979 for real estate. A great portion of her business is on the Upper West Side of Manhattan, where she raised her family. Recently, Margaret has successfully branched out to the rest of Manhattan, being comfortable on either side of Central Park.
Margaret's real estate philosophy is simply that of communicating thoroughly with the buyer or seller throughout the entire process. Because she listens so carefully and understands both her customers and clients, her deals are unbelievably quick and painless for all parties involved. Her unerring accuracy in pricing apartments to move results in major satisfaction for sellers.
1926 Broadway
New York, NY 10023
Brown Harris Stevens Residential Sales, LLC
Listings Currently In Contract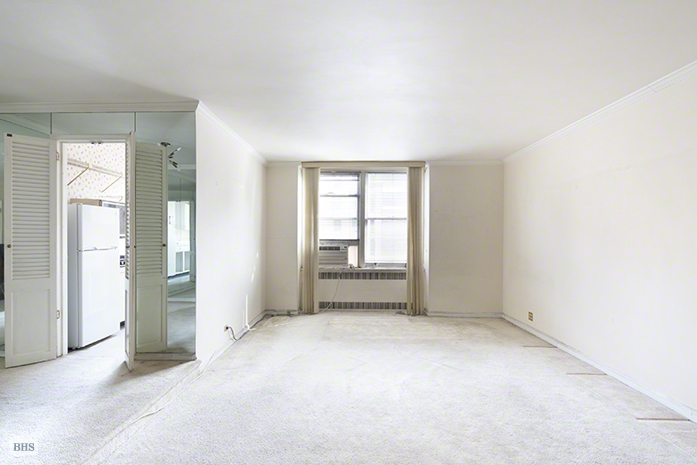 263 WEST END AVENUE COOPERATIVE
$695,000 - Contract Signed
Bedrooms: 1
Bathrooms: 1.0
ID: 9243730
Margaret H. Velard (212) 588-5660
The following is a list of selected sold properties in which Margaret H. Velard has represented the seller, the buyer, or both:
COOPERATIVES AND CONDOMINIUMS
1965 BROADWAY, 23H
2109 BROADWAY, 887
128 CENTRAL PARK SOUTH, 12A
25 CENTRAL PARK WEST, 12V
55 CENTRAL PARK WEST, 15A
91 CENTRAL PARK WEST, 5C
151 CENTRAL PARK WEST, 8N
336 CENTRAL PARK WEST, 5C
325 EAST 41ST STREET, 501
420 EAST 55TH STREET, 8N
188 EAST 70TH STREET, 28B
151 EAST 79TH STREET, 9
108 EAST 82ND STREET, 6A
150 EAST 85TH STREET, 9F
49 EAST 86TH STREET, 2B
245 EAST 87TH STREET, 21A/PH
200 EAST 90TH STREET, 18FG
264 EAST BROADWAY, C1602
1001 FIFTH AVENUE, 16C
1001 FIFTH AVENUE, 9C
1025 FIFTH AVENUE, 3D/S
731 GREENWICH STREET, J37
250 MERCER STREET, C406/7
929 PARK AVENUE, 5A
941 PARK AVENUE, 5/6A
60 RIVERSIDE DRIVE, 10F
90 RIVERSIDE DRIVE, 6A
90 RIVERSIDE DRIVE, 6A
100 RIVERSIDE DRIVE, 13D
110 RIVERSIDE DRIVE, 1FG
110 RIVERSIDE DRIVE, 5E
110 RIVERSIDE DRIVE, 5E
140 RIVERSIDE DRIVE, 11F
140 RIVERSIDE DRIVE, 19N
160 RIVERSIDE DRIVE, 6B
175 RIVERSIDE DRIVE, 5L
210 RIVERSIDE DRIVE, 3F
265 RIVERSIDE DRIVE, 3B
340 RIVERSIDE DRIVE, 9C
420 RIVERSIDE DRIVE, 9H
800 RIVERSIDE DRIVE, 3D
655 SIXTH AVENUE, PHA
140 SULLIVAN STREET, PH
308 WEST 103RD STREET, 9B
245 WEST 107TH STREET, 5C
222 WEST 14TH STREET, PHE
31 WEST 31ST STREET, 10THFL
29 WEST 64TH STREET, 3E
165 WEST 66TH STREET, 11C
1 WEST 67TH STREET, 209
1 WEST 67TH STREET, 2M
1 WEST 67TH STREET, 302
1 WEST 67TH STREET, 309
1 WEST 67TH STREET, 310
1 WEST 67TH STREET, 401
1 WEST 67TH STREET, 402
1 WEST 67TH STREET, 407
1 WEST 67TH STREET, 409
1 WEST 67TH STREET, 415
1 WEST 67TH STREET, 503
1 WEST 67TH STREET, 507
1 WEST 67TH STREET, 508
1 WEST 67TH STREET, 513
1 WEST 67TH STREET, 701
1 WEST 67TH STREET, 709
1 WEST 67TH STREET, 800
1 WEST 67TH STREET, 805
1 WEST 67TH STREET, 9M
2 WEST 67TH STREET, 4C
15 WEST 67TH STREET, 3R/W
15 WEST 67TH STREET, 3RE
27 WEST 67TH STREET, 1REW
27 WEST 67TH STREET, 3REW
33 WEST 67TH STREET, 4FW
40 WEST 67TH STREET, 1B
40 WEST 67TH STREET, 2D
40 WEST 67TH STREET, 5A
40 WEST 67TH STREET, 7D
40 WEST 67TH STREET, 8A
40 WEST 67TH STREET, 8C
40 WEST 67TH STREET, 8D
40 WEST 67TH STREET, 9D
45 WEST 67TH STREET, 19B
45 WEST 67TH STREET, 26B
74 WEST 68TH STREET, 6D
155 WEST 68TH STREET, 1620
155 WEST 68TH STREET, 1624
155 WEST 68TH STREET, 230/231
114 WEST 70TH STREET, 3A
1 WEST 72ND STREET, 80
105 WEST 72ND STREET, 10B
105 WEST 72ND STREET, 7B
310 WEST 72ND STREET, 14D
125 WEST 76TH STREET, 4B
6 WEST 77TH STREET, 7C
101 WEST 79TH STREET, 4B
127 WEST 79TH STREET, PHBC
164 WEST 79TH STREET, 3D
200 WEST 79TH STREET, 15F
11 WEST 81ST STREET, 11B
11 WEST 81ST STREET, 11C
101 WEST 81ST STREET, 509
252 WEST 85TH STREET, 6A
342 WEST 85TH STREET, 2A
48 WEST 86TH STREET, 3
302 WEST 86TH STREET, 2A
302 WEST 86TH STREET, 2A
310 WEST 86TH STREET, 4A
320 WEST 86TH STREET, 7A
334 WEST 87TH STREET, 1A
275 WEST 96TH STREET, 14E
180 WEST END AVENUE, 30D
230 WEST END AVENUE, 2D
260 WEST END AVENUE, 3A
263 WEST END AVENUE, 10A
263 WEST END AVENUE, 6D
263 WEST END AVENUE, 6D
263 WEST END AVENUE, 8G
270 WEST END AVENUE, 10E
270 WEST END AVENUE, 12EW
270 WEST END AVENUE, 1S
290 WEST END AVENUE, 4B
300 WEST END AVENUE, 3B
411 WEST END AVENUE, 8F
425 WEST END AVENUE, 4A
522 WEST END AVENUE, 3D
580 WEST END AVENUE, 4
617 WEST END AVENUE, 11B
639 WEST END AVENUE, 8A
801 WEST END AVENUE, 4A
TOWNHOUSES