Mark Raskin has been involved with Manhattan real estate transactions since 2002. Before approaching the sparkling juggernaut that creates the New York City landscape, Mark was working in the fields of music and film production as well as high-end event planning. Developing these social and business skills has proven invaluable in his transition to the real estate market and he has found the overlapping nuances of a friendly demeanor and a strong mind for detail the most important factor in obtaining, satisfying and continuing relationships with his growing list of clientele.
Mark has placed many people in new full-time residences, but has also found extreme satisfaction in helping international investors locate properties to own/rent or to find an appropriate pied-et-terre residence. Through knowledge and an intimate understanding of what it takes to guide someone seamlessly through the real estate world, Mark has endeared himself to buyers and sellers alike. Understanding discretion, a straightforward honesty and personal attention have given Mark many opportunities to happily serve his clients well. His personal experience and knowledge of buying and selling real estate, coupled with Brown Harris Steven's state of the art technology, confirms his clients are working with the best representation possible.
After having spent 15 years living on Central Park South, Mark is now a contributing resident of the downtown Noho district. Eager to learn, Mark is constantly absorbing neighborhoods and the buildings contained therein to better serve his clients in a deep and unique manner. His warmth and professionalism include both buyer and seller in every facet of a transaction, assuring that all parties involved leave the closing table satisfied with the results.
445 Park Avenue
New York, NY 10022
Brown Harris Stevens Residential Sales, LLC
Mark P. Raskin's Current Listings
CENTRAL PARK SOUTH RENTAL
$12,000
Bedrooms: 2
Bathrooms: 2.0
ID: 3198716
Mark P. Raskin (212) 452-6214
Carol A. Raskin (212) 452-6215
Listings Currently In Contract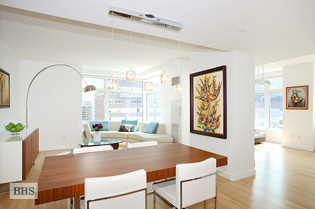 400 EAST 67TH STREET CONDOMINIUM
$4,295,000 - Contract Signed
Bedrooms: 3
Bathrooms: 3.0
ID: 8548309
Mark P. Raskin (212) 452-6214
Carol A. Raskin (212) 452-6215
The following is a list of selected sold properties in which Mark P. Raskin has represented the seller, the buyer, or both:
COOPERATIVES AND CONDOMINIUMS
1965 BROADWAY, 10F
1965 BROADWAY, 10J
1965 BROADWAY, 16G
1965 BROADWAY, 23D
1965 BROADWAY, 8E
116 CENTRAL PARK SOUTH, 5G
160 CENTRAL PARK SOUTH, 1901
200 CENTRAL PARK SOUTH, 10L
200 CENTRAL PARK SOUTH, 11K
200 CENTRAL PARK SOUTH, 11Q
200 CENTRAL PARK SOUTH, 15K
200 CENTRAL PARK SOUTH, 16C
200 CENTRAL PARK SOUTH, 16H
200 CENTRAL PARK SOUTH, 17D
200 CENTRAL PARK SOUTH, 17J
200 CENTRAL PARK SOUTH, 17K
200 CENTRAL PARK SOUTH, 18F
200 CENTRAL PARK SOUTH, 18K
200 CENTRAL PARK SOUTH, 19J
200 CENTRAL PARK SOUTH, 20H
200 CENTRAL PARK SOUTH, 21G
200 CENTRAL PARK SOUTH, 21L
200 CENTRAL PARK SOUTH, 26B
200 CENTRAL PARK SOUTH, 3C
200 CENTRAL PARK SOUTH, 3E
200 CENTRAL PARK SOUTH, 3H
200 CENTRAL PARK SOUTH, 3I
200 CENTRAL PARK SOUTH, 3I
200 CENTRAL PARK SOUTH, 3J
200 CENTRAL PARK SOUTH, 3N
200 CENTRAL PARK SOUTH, 4I
200 CENTRAL PARK SOUTH, 4I
200 CENTRAL PARK SOUTH, 5B
200 CENTRAL PARK SOUTH, 5M
200 CENTRAL PARK SOUTH, 6D
200 CENTRAL PARK SOUTH, 6D
200 CENTRAL PARK SOUTH, 6I
200 CENTRAL PARK SOUTH, 7A
200 CENTRAL PARK SOUTH, 7D
200 CENTRAL PARK SOUTH, 7H
200 CENTRAL PARK SOUTH, 7Q
200 CENTRAL PARK SOUTH, 8J
200 CENTRAL PARK SOUTH, 8M
200 CENTRAL PARK SOUTH, 8M
200 CENTRAL PARK SOUTH, 8N
200 CENTRAL PARK SOUTH, 9BC
200 CENTRAL PARK SOUTH, 9D
200 CENTRAL PARK SOUTH, 9F
200 CENTRAL PARK SOUTH, 9H
210 CENTRAL PARK SOUTH, 16C
210 CENTRAL PARK SOUTH, 16D
210 CENTRAL PARK SOUTH, 17B
210 CENTRAL PARK SOUTH, 17C
210 CENTRAL PARK SOUTH, 17D
210 CENTRAL PARK SOUTH, 19A
210 CENTRAL PARK SOUTH, 23A
210 CENTRAL PARK SOUTH, 23C
210 CENTRAL PARK SOUTH, 5A
222 CENTRAL PARK SOUTH, 34
222 CENTRAL PARK SOUTH, 8/9
230 CENTRAL PARK SOUTH, 9/10B
15 CENTRAL PARK WEST, 12G
150 COLUMBUS AVENUE, 15C
25 COLUMBUS CIRCLE, 54B
44 EAST 12TH STREET, 2D
425 EAST 13TH STREET, PHC
105 EAST 38TH STREET, 4B
330 EAST 38TH STREET, 5P
330 EAST 38TH STREET, 6C
330 EAST 38TH STREET, 6P
330 EAST 38TH STREET, 7Q
330 EAST 38TH STREET, 8P
330 EAST 38TH STREET, PHJK
303 EAST 43RD STREET, 22C
200 EAST 57TH STREET, 18M
207 EAST 57TH STREET, 20A
207 EAST 57TH STREET, 9A
418 EAST 59TH STREET, 18B
118 EAST 60TH STREET, 21H
40 EAST 61ST STREET, 8C
30 EAST 65TH STREET, 4/5E
401 EAST 65TH STREET, 15D
308 EAST 72ND STREET, 3A
360 EAST 72ND STREET, C3201
200 EAST 74TH STREET, 7F
421 EAST 78TH STREET, 2A
180 EAST 79TH STREET, 9B/C
408 EAST 79TH STREET, 17A
233 EAST 86TH STREET, 16C
47 EAST 87TH STREET, 11A
47 EAST 87TH STREET, 3D
47 EAST 87TH STREET, 6D
301 EAST 87TH STREET, 20E
30 EAST 9TH STREET, 5NN
40 EAST 9TH STREET, 8H
39 FIFTH AVENUE, 13A
870 FIFTH AVENUE, 11H
105 LEXINGTON AVENUE, 4C
1095 PARK AVENUE, 11D
280 PARK AVENUE SOUTH, 18B
77 PERRY STREET, 6A
252 SEVENTH AVENUE, 6F
205 THIRD AVENUE, 21H
1623 THIRD AVENUE, 8H
110 THOMPSON STREET, 5E
101 WEST 12TH STREET, 3J
222 WEST 14TH STREET, 13A
155 WEST 20TH STREET, 3D
38 WEST 26TH STREET, 9A/B
350 WEST 50TH STREET, 26E
150 WEST 56TH STREET, 2808/2908
150 WEST 56TH STREET, 3111
171 WEST 57TH STREET, 6A
301 WEST 57TH STREET, 36E
347 WEST 57TH STREET, 9B
58 WEST 58TH STREET, 31E
180 WEST 58TH STREET, 6A
61 WEST 62ND STREET, 10C
62 WEST 62ND STREET, 5D
62 WEST 62ND STREET, 5D
20 WEST 64TH STREET, 32C
136 WEST 75TH STREET, 4B
186 WEST 80TH STREET, 10A
200 WEST END AVENUE, 11C
200 WEST END AVENUE, 7C
200 WEST END AVENUE, 9C
325 WEST END AVENUE, 1D
30 WEST STREET, 28B
1 YORK STREET, 4A
TOWNHOUSES
121 EAST 35TH STREET
152 EAST 38TH STREET
210 EAST 61ST STREET
238 EAST 61ST STREET