Mary A. Vetri
Senior Vice President, Director
Licensed Associate Real Estate Broker
mvetri@bhsusa.com
212-906-0575 c: 917-969-0048
Mary A. Vetri, a top-producing agent for over 20 years, is a native New Yorker who calls Greenwich Village home. Mary's proven results combined with her confident, polished and always pleasant approach mean that many of her transactions are with repeat clients or referrals who come back over and over again through the years to rent, purchase, or sell a property. She has a wealth of referrals, be it attorneys, stagers, movers or architects, at hand that she frequently uses to make sure every last detail is handled with the utmost care and professionalism.
Mary achieved many of downtown's best sales and rentals due to her extensive experience and knowledge of the market. Mary can quickly pinpoint buyers or properties that meet each client's needs. Sales properties range from studios to large penthouses and townhouses and from homes in new residential projects to some of the oldest and most historic buildings in all of New York. Mary is a well diversified agent and has successfully handled conversions, working alongside not only the sponsors but the architects and interior design teams. While very active in residential sales, Mary is also one of Brown Harris Stevens top producers in rental properties, and has been honored with the Brown Harris Stevens Rental Broker of the Year for Manhattan.
Prior to joining the Brown Harris Stevens lower Fifth Avenue office in 2005, Mary was a licensed associate broker at the William B. May Company's Greenwich Village office. She was recognized numerous times for top production as "Broker of the Quarter" and consistently received recognition for her efforts through awards and promotions. Awards include her selection as the 1997 recipient of the company-wide President's Apple Award, and the Patricia Mason Memorial Award, William B. May's most prestigious award, in 1998. The late Pat Mason was also Mary's mentor. Mary was promoted to Vice President in 2002, and in 2004 was named a Senior Vice President.
Mary began her career at Salomon Brothers as a Vice President, specializing in corporate relocation and mortgage products. Later, Mary transitioned from Wall Street to residential Real Estate, starting in Bay Ridge, Brooklyn, where her family still resides.
Mary is a member of the National Arts Club on Gramercy Park and Gardiners Bay Country Club on Shelter Island, where she has a home. She is also a member of the Real Estate Board of New York and is often quoted in the New York Times, NY Magazine, Financial Times and other publications.
In the News
2 Fifth Avenue
New York, NY 10011
Brown Harris Stevens Residential Sales, LLC
Mary A. Vetri's Current Listings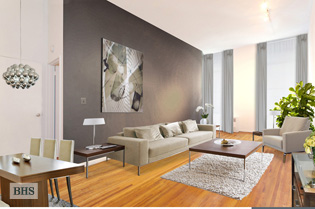 43 EAST 10TH STREET COOPERATIVE
$683,000
OPEN HOUSE: 5/21/2013, 6:00 - 7:00Bedrooms: 1
Bathrooms: 1.0
ID: 4048215
Mary A. Vetri (212) 906-0575
Deborah Gimelson (212) 906-0572
250 MERCER STREET COOPERATIVE
$619,000
Bedrooms: -
Bathrooms: 1.0
ID: 1123753
Mary A. Vetri (212) 906-0575
Vince Mauro (212) 317-7721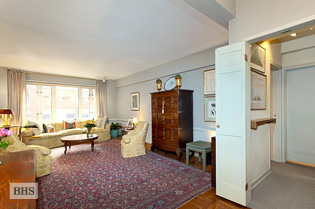 1 GRACIE TERRACE COOPERATIVE
$464,000
Bedrooms: 1
Bathrooms: 1.0
ID: 3995644
Mary A. Vetri (212) 906-0575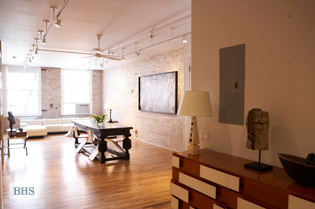 DUANE STREET RENTAL
$5,000
Bedrooms: 2
Bathrooms: 1.0
ID: 4027756
Mary A. Vetri (212) 906-0575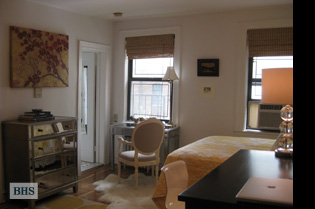 BLEECKER STREET RENTAL
$2,150
Bedrooms: -
Bathrooms: 1.0
ID: 4025560
Mary A. Vetri (212) 906-0575
The following is a list of selected sold properties in which Mary A. Vetri has represented the seller, the buyer, or both:
COOPERATIVES AND CONDOMINIUMS
100 BANK STREET, 5J
367 BLEECKER STREET, 2
367 BLEECKER STREET, 2
367 BLEECKER STREET, 3/4
369 BLEECKER STREET, 2
369 BLEECKER STREET, 2
369 BLEECKER STREET, 3
369 BLEECKER STREET, 4/5
2 CHARLTON STREET, 11F
26 CORNELIA STREET, 26
26 CORNELIA STREET, 18
211 EAST 18TH STREET, 5V
5 EAST 22ND STREET, 16S
343 EAST 30TH STREET, 10B
205 EAST 78TH STREET, 15A
275 EAST 7TH STREET, 3
60 EAST 8TH STREET, 4G
60 EAST 8TH STREET, 4G
60 EAST 8TH STREET, 12P
60 EAST 8TH STREET, 12J
60 EAST 8TH STREET, 12A
55 EAST 9TH STREET, 2P
55 EAST 9TH STREET, 1P
55 EAST 9TH STREET, 2P
63 EAST 9TH STREET, 3Y
63 EAST 9TH STREET, 6Y
24 FIFTH AVENUE, 1601
30 FIFTH AVENUE, 15A
39 FIFTH AVENUE, 5C
383 GRAND STREET, M1306
39 GREAT JONES STREET, 2
33 GREENWICH AVENUE, 2B
720 GREENWICH STREET, 4E
720 GREENWICH STREET, 4E
815 GREENWICH STREET, 1D
2 HORATIO STREET, 14F
92 HORATIO STREET, 5B
255 HUDSON STREET, 4G
61 JANE STREET, 15L
61 JANE STREET, 1F
1349 LEXINGTON AVENUE, 4F
37 MURRARY STREET, 3FL
144 NORTH 8TH STREET, 11A
27 NORTH MOORE STREET, 3E
80 PARK AVENUE, 15AB
333 PARK AVENUE SOUTH, 2B
425 PARK AVENUE SOUTH, 3D
425 PARK AVENUE SOUTH, 5C
425 PARK AVENUE SOUTH, 12C
79 PERRY STREET, 2F
92 PERRY STREET, 2
92 PERRY STREET, 6
92 PERRY STREET, 16
92 PERRY STREET, 3
92 PERRY STREET, 17
92 PERRY STREET, 4
92 PERRY STREET, 10
92 PERRY STREET, 12A
92 PERRY STREET, 19
92 PERRY STREET, 20
92 PERRY STREET, 15
92 PERRY STREET, 11
117 PRINCE STREET, 6C
74 READE STREET, 1W
3875 WALDO AVENUE, 1B
713 WASHINGTON STREET, 6
211 WEST 10TH STREET, 2B
211 WEST 10TH STREET, 2B
211 WEST 10TH STREET, 2B
126 WEST 11TH STREET, 42
295 WEST 11TH STREET, 5F
101 WEST 12TH STREET, 18J
15 WEST 12TH STREET, 11AE
288 WEST 12TH STREET, 2F
299 WEST 12TH STREET, PHD
79 WEST 12TH STREET, 2H
50 WEST 15TH STREET, 3C
224 WEST 18TH STREET, 7A
465 WEST 23RD STREET, 6J
249 WEST 29TH STREET, 11FL
635 WEST 42ND STREET, 27G
635 WEST 42ND STREET, 27G
41 WEST 72ND STREET, 14CD
35 WEST 9TH STREET, 6C
52 WEST 9TH STREET, 2
505 WEST END AVENUE, 3D
204 WEST HOUSTON STREET, 4A
10 WEST STREET, 19D
10 WEST STREET, 27B
TOWNHOUSES
367 BLEECKER STREET
369 BLEECKER STREET
387 BLEECKER STREET
41 CHARLTON STREET
50 COMMERCE STREET
243 EAST 7TH STREET
116 EAST 95TH STREET
22 JANE STREET
34 PERRY STREET
932 SECOND AVENUE
237 WEST 12TH STREET