Mary Kernan Rutherfurd is a top producing broker at Brown Harris Stevens. She started with the firm in 1984, winning the Rookie of the Year Award in her first year, and since then she has consistently ranked among the top producers in the city. Over the past eight years, she has three times broken the record for the price achieved for the sale of a cooperative apartment in Manhattan. In the most recent instance she partnered with her daughter, Leslie Rutherfurd Coleman, who is now also a highly successful broker at the firm. Mary and Leslie represented the sellers in three of the top eighteen New York City residential sales achieved in 2012. Their sales have been frequently highlighted in articles in The New York Times; The Wall Street Journal; The New York Post and numerous journals and websites.
Mary and Leslie's partnership has thrived because they have earned the trust and loyalty of their clients: sellers, buyers and attorneys alike, who keep returning to them with referrals. They have developed these relationships because they are known throughout the industry for their market knowledge, their integrity; their discretion and their professionalism. To bring a deal to a successful conclusion requires focus, organization, creativity, and a broad understanding of the market as well as strong interpersonal skills. Leslie's and Mary's complementary talents and strengths make them the perfect team to achieve the best results.
Brown Harris Stevens Residential Sales, LLC is the exclusive affiliate of Christie's International Real Estate in New York City, and is the sister company of Brown Harris Stevens Management, LLC. With the backing of all these entities, Mary and Leslie have exceptional resources for marketing and selling properties.
A native and life-long resident of New York, Mary graduated from Wheaton College with a BA in History. She and her husband, Winthrop Rutherfurd – a partner in the law firm of White & Case - live on Fifth Avenue. They have a weekend house in the Beaverkill Valley in the Catskills, and spend time in the summer on Fishers Island, New York. They are parents to three grown daughters.
In the News
445 Park Avenue
New York, NY 10022
Brown Harris Stevens Residential Sales, LLC
Mary K. Rutherfurd's Current Listings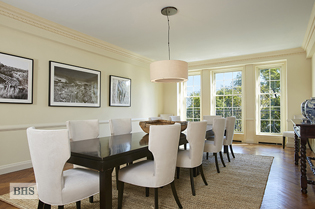 120 EAST END AVENUE COOPERATIVE
$8,750,000
Bedrooms: 5
Bathrooms: 5.5
ID: 11352581
Mary K. Rutherfurd (212) 906-9211
Leslie R. Coleman (212) 906-9387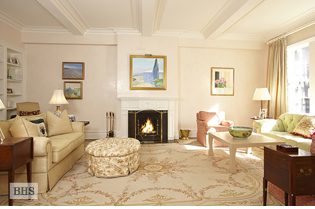 125 EAST 72ND STREET COOPERATIVE
$7,495,000
Bedrooms: 4
Bathrooms: 4.0
ID: 9248716
Mary K. Rutherfurd (212) 906-9211
Leslie R. Coleman (212) 906-9387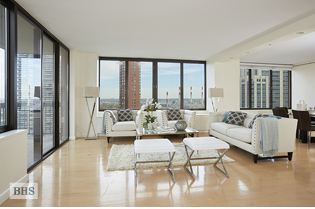 422 EAST 72ND STREET CONDOMINIUM
$3,750,000
Bedrooms: 4
Bathrooms: 3.0
ID: 9735923
Mary K. Rutherfurd (212) 906-9211
Russell K. Miller (212) 906-9360
Listings Currently In Contract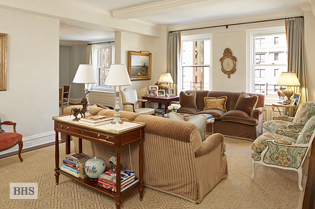 1133 PARK AVENUE COOPERATIVE
$3,850,000 - Contract Signed
Bedrooms: 3
Bathrooms: 2.5
ID: 11250029
Mary K. Rutherfurd (212) 906-9211
Leslie R. Coleman (212) 906-9387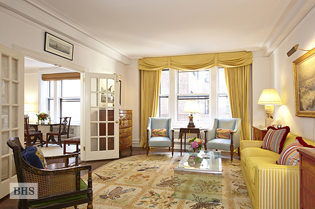 161 EAST 79TH STREET COOPERATIVE
$2,395,000 - Contract Signed
Bedrooms: 3
Bathrooms: 2.5
ID: 10069675
Mary K. Rutherfurd (212) 906-9211
Leslie R. Coleman (212) 906-9387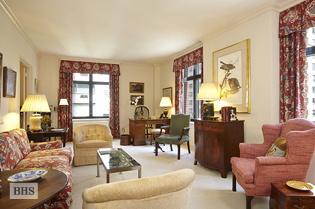 188 EAST 70TH STREET CONDOMINIUM
$2,200,000 - Contract Signed
Bedrooms: 2
Bathrooms: 2.0
ID: 10085409
Mary K. Rutherfurd (212) 906-9211
Leslie R. Coleman (212) 906-9387
The following is a list of selected sold properties in which Mary K. Rutherfurd has represented the seller, the buyer, or both:
COOPERATIVES AND CONDOMINIUMS
1 CENTRAL PARK WEST, 1016
101 CENTRAL PARK WEST, 14/15F
101 CENTRAL PARK WEST, 18A
101 CENTRAL PARK WEST, 8G
115 CENTRAL PARK WEST, 23F
225 CENTRAL PARK WEST, 501
230 CENTRAL PARK WEST, 7K
271 CENTRAL PARK WEST, 4E
279 CENTRAL PARK WEST, PH23A
150 COLUMBUS AVENUE, 22D
15 EAST 26TH STREET, 19A
15 EAST 26TH STREET, PH20A
435 EAST 52ND STREET, 13G
235 EAST 57TH STREET, 11F
325 EAST 57TH STREET, PHB
333 EAST 57TH STREET, 8B
447 EAST 57TH STREET, 5/6A
455 EAST 57TH STREET, 1A
136 EAST 64TH STREET, 10C
1 EAST 66TH STREET, 10B/H
1 EAST 66TH STREET, 10C/D
1 EAST 66TH STREET, 14A
1 EAST 66TH STREET, 15D
1 EAST 66TH STREET, 16B
1 EAST 66TH STREET, 2B
1 EAST 66TH STREET, 2E
1 EAST 66TH STREET, 3E
1 EAST 66TH STREET, PHB
53 EAST 66TH STREET, 5D
116 EAST 66TH STREET, 6B
131 EAST 66TH STREET, 8/9B
131 EAST 66TH STREET, 8/9B
139 EAST 66TH STREET, 6N
139 EAST 66TH STREET, 8S
200 EAST 66TH STREET, B4/06
44 EAST 67TH STREET, 5C
115 EAST 67TH STREET, 10B
115 EAST 67TH STREET, 3C
115 EAST 67TH STREET, 4B
116 EAST 68TH STREET, 2B
116 EAST 68TH STREET, 3C
333 EAST 68TH STREET, 9D
131 EAST 69TH STREET, 5B
169 EAST 69TH STREET, 7A
176 EAST 71ST STREET, 18B
4 EAST 72ND STREET, 4A
19 EAST 72ND STREET, 9/10B
31 EAST 72ND STREET, PHAB
36 EAST 72ND STREET, 12FLR
55 EAST 72ND STREET, 8/9N
117 EAST 72ND STREET, 14FL
117 EAST 72ND STREET, 8FLR
155 EAST 72ND STREET, 13/14C
155 EAST 72ND STREET, 7/8B
160 EAST 72ND STREET, 5THFLR
164 EAST 72ND STREET, 1AB/2ND
190 EAST 72ND STREET, 22A
215 EAST 72ND STREET, 11W
215 EAST 72ND STREET, 4E
320 EAST 72ND STREET, 2B
422 EAST 72ND STREET, 27E
524 EAST 72ND STREET, 30B
149 EAST 73RD STREET, 3A
112 EAST 74TH STREET, 6S
112 EAST 74TH STREET, 8SO
112 EAST 74TH STREET, PH
200 EAST 74TH STREET, 14E
130 EAST 75TH STREET, 2C
130 EAST 75TH STREET, 8E
136 EAST 76TH STREET, 5AG
3 EAST 77TH STREET, 10B
3 EAST 77TH STREET, 11CD
3 EAST 77TH STREET, 12A/B
3 EAST 77TH STREET, 15B
3 EAST 77TH STREET, 2B
3 EAST 77TH STREET, 3A
3 EAST 77TH STREET, 7C
3 EAST 77TH STREET, 9A
66 EAST 79TH STREET, 9THFL
136 EAST 79TH STREET, 7A
175 EAST 79TH STREET, 5A
180 EAST 79TH STREET, 3F
162 EAST 80TH STREET, 4A
40 EAST 83RD STREET, 10E
45 EAST 85TH STREET, 3A
106 EAST 85TH STREET, 2N
151 EAST 85TH STREET, 15E
530 EAST 86TH STREET, 13B
21 EAST 87TH STREET, 9D
21 EAST 87TH STREET, 9D
40 EAST 88TH STREET, 14A
360 EAST 88TH STREET, 4EF
17 EAST 89TH STREET, 10A
17 EAST 89TH STREET, 7C
17 EAST 89TH STREET, 9C
14 EAST 90TH STREET, 7B
51 EAST 90TH STREET, 3B
15 EAST 91ST STREET, 9B
125 EAST 93RD STREET, 5A
4 EAST 95TH STREET, 3B
4 EAST 95TH STREET, 3B
8 EAST 96TH STREET, 11C
8 EAST 96TH STREET, 16C
10 EAST END AVENUE, 20CD
130 EAST END AVENUE, 4A
825 FIFTH AVENUE, 20FLR
825 FIFTH AVENUE, 2C
825 FIFTH AVENUE, 6E
834 FIFTH AVENUE, 3/4C
834 FIFTH AVENUE, PH14/15/16
880 FIFTH AVENUE, 10L
907 FIFTH AVENUE, 12W
907 FIFTH AVENUE, 8E
907 FIFTH AVENUE, 8W
912 FIFTH AVENUE, 4A
927 FIFTH AVENUE, 11FLR
930 FIFTH AVENUE, 5A
960 FIFTH AVENUE, PH
1020 FIFTH AVENUE, 9
1020 FIFTH AVENUE, 9FL
1056 FIFTH AVENUE, 14A
1060 FIFTH AVENUE, 10A
1060 FIFTH AVENUE, 13B/PH
1115 FIFTH AVENUE, 11C
1115 FIFTH AVENUE, 12A
1115 FIFTH AVENUE, 14A
1115 FIFTH AVENUE, 15A
1115 FIFTH AVENUE, 2B
1115 FIFTH AVENUE, 3A
1115 FIFTH AVENUE, 9B
1115 FIFTH AVENUE, MAISB
1115 FIFTH AVENUE, MAISB/2B
1120 FIFTH AVENUE, 8B
1125 FIFTH AVENUE, 2B
1136 FIFTH AVENUE, 12A
1140 FIFTH AVENUE, 7C
1158 FIFTH AVENUE, MAIS
1170 FIFTH AVENUE, 4D
1200 FIFTH AVENUE, 4A
1200 FIFTH AVENUE, 4C
1215 FIFTH AVENUE, 14C
1215 FIFTH AVENUE, 7CD
1065 LEXINGTON AVENUE, 4A
1349 LEXINGTON AVENUE, 10D
1349 LEXINGTON AVENUE, 6C
417 PARK AVENUE, 11W
465 PARK AVENUE, 6B
470 PARK AVENUE, 4B
485 PARK AVENUE, 8A
500 PARK AVENUE, 20A
515 PARK AVENUE, 40/41/3I
570 PARK AVENUE, 1D-2ND FL
570 PARK AVENUE, 9D
575 PARK AVENUE, 909
630 PARK AVENUE, 9C
655 PARK AVENUE, 8C
715 PARK AVENUE, 4B
755 PARK AVENUE, 5A
770 PARK AVENUE, 5D
770 PARK AVENUE, 6/7B
791 PARK AVENUE, 14A
800 PARK AVENUE, 8FLR
840 PARK AVENUE, 3/4A
885 PARK AVENUE, 9A
911 PARK AVENUE, 13C
930 PARK AVENUE, 12N
935 PARK AVENUE, 16A
940 PARK AVENUE, 11B
940 PARK AVENUE, 9A
940 PARK AVENUE, 9A
941 PARK AVENUE, 11A
941 PARK AVENUE, PH15/16A
944 PARK AVENUE, 5B
970 PARK AVENUE, 8S
993 PARK AVENUE, 2FL/1E
1021 PARK AVENUE, 9C
1035 PARK AVENUE, 15A
1035 PARK AVENUE, 5A
1035 PARK AVENUE, 5B
1035 PARK AVENUE, 8B
1060 PARK AVENUE, 12F
1088 PARK AVENUE, 11A
1088 PARK AVENUE, 3C
1088 PARK AVENUE, 5E
1088 PARK AVENUE, 6B
1088 PARK AVENUE, 9F
1088 PARK AVENUE, PH16/17A
1095 PARK AVENUE, 17B
1100 PARK AVENUE, 15C
1105 PARK AVENUE, 13C
1105 PARK AVENUE, 2B
1105 PARK AVENUE, 6A
1105 PARK AVENUE, 6C
1105 PARK AVENUE, 7A
1105 PARK AVENUE, 7D
1105 PARK AVENUE, 8B
1105 PARK AVENUE, 8D
1105 PARK AVENUE, 9C
1111 PARK AVENUE, 14D
1112 PARK AVENUE, 4C
1120 PARK AVENUE, 16AD
1125 PARK AVENUE, 12D
1125 PARK AVENUE, 14C
1125 PARK AVENUE, 14C
1125 PARK AVENUE, 4D
1125 PARK AVENUE, 7B
1155 PARK AVENUE, 2S/W
1155 PARK AVENUE, 7N/W
1155 PARK AVENUE, 7N/W
1160 PARK AVENUE, 9B
1165 PARK AVENUE, 10C
1165 PARK AVENUE, 14D
1185 PARK AVENUE, 11D
1185 PARK AVENUE, 5F
1185 PARK AVENUE, 8F
1192 PARK AVENUE, 15E
1199 PARK AVENUE, 10A
1220 PARK AVENUE, 15B
1220 PARK AVENUE, 5D
4 SUTTON PLACE, 10/11
30 SUTTON PLACE, 13B
30 SUTTON PLACE, 8A
30 SUTTON PLACE, PHA
1 SUTTON PLACE SOUTH, 12C
1 SUTTON PLACE SOUTH, 9C
1 SUTTON PLACE SOUTH, 9C/D
14 SUTTON PLACE SOUTH, 2C
25 SUTTON PLACE SOUTH, 7F
860 UNITED NATIONS PLAZA, 23E
15 WEST 12TH STREET, 7C
59 WEST 12TH STREET, 11AG
15 WEST 53RD STREET, 32D
15 WEST 53RD STREET, 47C
159 WEST 53RD STREET, 29D
345 WEST 55TH STREET, 3B
150 WEST 56TH STREET, 5004
30 WEST 63RD STREET, 29STU
160 WEST 66TH STREET, 46G
1 WEST 67TH STREET, 510/5W
111 WEST 67TH STREET, 34A
20 WEST 77TH STREET, 13A
TOWNHOUSES
310 EAST 18TH STREET
308 EAST 50TH STREET
163 EAST 65TH STREET
114 EAST 73RD STREET
155 EAST 82ND STREET
447 EAST 84TH STREET
17 EAST 92ND STREET
12 EAST 93RD STREET
123 EAST 94TH STREET
131 EAST 95TH STREET