Matthew Russell believes that his primary job as a real estate salesperson is to guide and educate his clients through the buying or selling process without overwhelming them; before, during and after the closing.
When it comes to providing support to his clients Matthew is uncompromising yet at the same time flexible enough to tailor his services to accommodate their unique and specific needs, no matter how great or small. Traditionally this involved communicating via telephone and email, but of late he has also found himself working with clients via text message, Skype and various social media platforms. Being constantly connected is just part of the job equation for Matthew and he embraces the speed at which he can get things accomplished from just his phone, anywhere at anytime.
Matthew's out-of-the-box thinking has also lead him to produce unique marketing materials for select listings that showcase what cannot necessarily be viewed during a traditional showing. For example, to highlight the remarkable views from one of his Central Park West listings, he created a dynamic 24-hour time-lapse video that displayed the view from the living room over the course of 24 hours in just 60 seconds. Within a day the video had been posted to Curbed.com, a popular real estate blog, received over 2,000 views and went into contract at the full asking price of $9,500,000 in just 24 hours.
After purchasing his own apartment in the East Village, Matthew discovered first hand that finding, buying and renovating an apartment can be relatively easy when you understand how all the pieces of the puzzle fit together. It is the lack of background knowledge that often creates worry and causes avoidable problems, which he eliminates by constantly keeping his clients informed of the next few stages in the process. Matthew views each real estate deal as much more than just a business transaction:
"My customers aren't just buying or selling an apartment, they are starting the next chapter in their lives, filled with new and interesting challenges. When I was in the process of buying my home I found that to be inspiring, and I strive for my clients to feel the same way."
Matthew was born and raised on Manhattan's Upper East Side where he attended Saint David's School and Trinity School. He graduated from Northeastern University with a degree in Marketing. Having lived in TriBeCa before moving to his cooperative in the East Village, Matthew is equipped with a profound knowledge of the city that continues to grow every day. His youthful tenacity, persistence and unique marketing skills have helped Matthew and his father consistently enjoy top honors at Brown Harris Stevens.
In the News
445 Park Avenue
New York, NY 10022
Brown Harris Stevens Residential Sales, LLC
Matthew Russell's Current Listings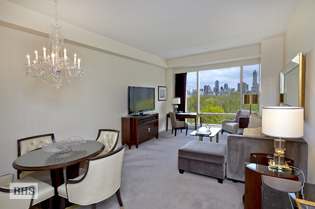 1 CENTRAL PARK WEST CONDOMINIUM
$2,150,000
Bedrooms: 1
Bathrooms: 2.0
ID: 4014480
Matthew Russell (212) 906-9311
Doug Russell (212) 906-9247
WEST 30TH STREET RENTAL
$3,200
Bedrooms: 1
Bathrooms: 1.0
ID: 8801429
Matthew Russell (212) 906-9311
Erik Harssema (212) 452-4512
Listings Currently In Contract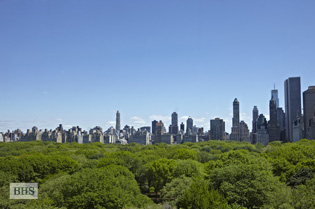 1 CENTRAL PARK WEST CONDOMINIUM
$3,250,000 - Contract Signed
Bedrooms: 2
Bathrooms: 2.0
ID: 3931316
Matthew Russell (212) 906-9311
Doug Russell (212) 906-9247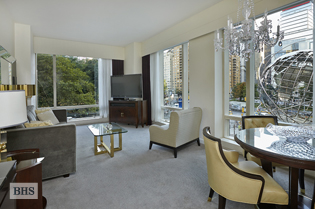 1 CENTRAL PARK WEST CONDOMINIUM
$1,995,000 - Contract Signed
Bedrooms: 2
Bathrooms: 2.5
ID: 9182403
Matthew Russell (212) 906-9311
Doug Russell (212) 906-9247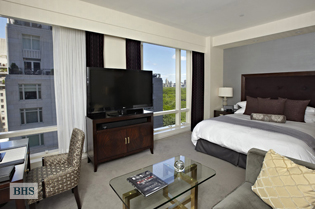 1 CENTRAL PARK WEST CONDOMINIUM
$1,500,000 - Contract Signed
Bedrooms: -
Bathrooms: 1.0
ID: 9086632
Matthew Russell (212) 906-9311
Doug Russell (212) 906-9247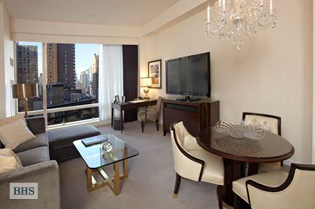 1 CENTRAL PARK WEST CONDOMINIUM
$1,500,000 - Contract Signed
Bedrooms: 1
Bathrooms: 1.0
ID: 9086611
Matthew Russell (212) 906-9311
Doug Russell (212) 906-9247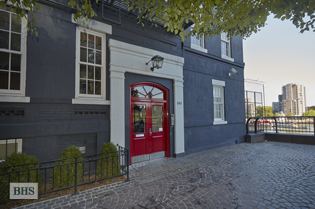 541 EAST 72ND STREET COOPERATIVE
$895,000 - Contract Signed
Bedrooms: 2
Bathrooms: 2.0
ID: 9122860
Matthew Russell (212) 906-9311
Doug Russell (212) 906-9247
The following is a list of selected sold properties in which Matthew Russell has represented the seller, the buyer, or both:
COOPERATIVES AND CONDOMINIUMS
21 ASTOR PLACE, 7E
477 BROOME STREET, 61
106 CENTRAL PARK SOUTH, 20L
106 CENTRAL PARK SOUTH, 20L
106 CENTRAL PARK SOUTH, 3C
1 CENTRAL PARK WEST, 1018
1 CENTRAL PARK WEST, 1118
1 CENTRAL PARK WEST, 1220
1 CENTRAL PARK WEST, 1222
1 CENTRAL PARK WEST, 1506
1 CENTRAL PARK WEST, 1524
1 CENTRAL PARK WEST, 1600
1 CENTRAL PARK WEST, 1618
1 CENTRAL PARK WEST, 1700
1 CENTRAL PARK WEST, 304
1 CENTRAL PARK WEST, 408
1 CENTRAL PARK WEST, 520
1 CENTRAL PARK WEST, 606
1 CENTRAL PARK WEST, 624
1 CENTRAL PARK WEST, 624
1 CENTRAL PARK WEST, 708
1 CENTRAL PARK WEST, 804
1 CENTRAL PARK WEST, 818
1 CENTRAL PARK WEST, 820
15 CENTRAL PARK WEST, 29C
300 EAST 40TH STREET, 32W
60 EAST 55TH STREET, 31B
175 EAST 62ND STREET, 11D
400 EAST 67TH STREET, 12D
10 EAST 70TH STREET, 14C
524 EAST 72ND STREET, 30G
531 EAST 72ND STREET, 4A
40 EAST 83RD STREET, 8W
215 EAST 96TH STREET, 25K
215 EAST 96TH STREET, 27E
215 EAST 96TH STREET, 28B
215 EAST 96TH STREET, 29F
215 EAST 96TH STREET, 40E
215 EAST 96TH STREET, 40H
880 FIFTH AVENUE, 6E
1 ROCKEFELLER PARK, 10H
170 SECOND AVENUE, 10D
2 SUTTON PLACE SOUTH, 2F
111 THIRD AVENUE, 7A
860 UNITED NATIONS PLAZA, 10B
860 UNITED NATIONS PLAZA, 14C
870 UNITED NATIONS PLAZA, 11A
144 WEST 18TH STREET, 6E
101 WEST 24TH STREET, 11D
350 WEST 50TH STREET, 22F
58 WEST 58TH STREET, 22E
1175 YORK AVENUE, 12C