Micha Hendel
Vice President
Licensed Associate Real Estate Broker
mhendel@bhsusa.com
718-858-2081 c: 917-881-5419
Languages Spoken: HEBREW, ENGLISH
A long time resident of Brooklyn Heights Micha Hendel brings to real estate international sensibility having previously worked as an opera director and educator in the USA, Europe, Japan and his native Israel. He communicates well in English, French, Italian and Hebrew. He has sold townhouses and apartments in Brooklyn as well as in Manhattan through his contact in the community and his relationships abroad.
Known as a "people's person" and enjoying a network of referrals Micha is trusted by many sellers to get them maximum profit. His precise grasp of buyers' needs has resulted in constant requests for his services as a buyers' agent. Micha Hendel offers sellers and buyers personalized attention and hence a simplified process. By meticulous research, strategic marketing, patient attitude and passionate dedication to his clients he navigates the real estate process to successful and rewarding completion.
An Associate Broker, Vice President he has consistently been one of the top producers.
129 Montague Street
Brooklyn, NY 11201
Brown Harris Stevens Brooklyn, LLC
מיכההנדל, תושבותיקבברוקליןהייטס, מביאלתחום הנדל"ןניסיוןבינלאומימעבודתו בעברכבמאי אופרהומורהבארה"ב,באירופה,ביפן ובישראלמולדתו, הואמתקשר היטבבשפות אנגלית,צרפתית,איטלקיתועברית ובעלניסיון במכירתבתים ודירותבברוקליןובמנהטןבאמצעותקשריו בקהילההמקומיתובחו"ל.
מיכהידוע כ"איש שלאנשים" ונהנהמרשת של הפניותומאמונם שלמוכרי נכסיםרבים, כאיששישיג עבורםאת הרווחהמרבי עבורנכסיהם.כתוצאה מהבנתוהמדויקתורגישותולצרכיהקונים,שירותיוכסוכנם שלקונים מבוקשללא הרף.
מיכההנדלמציע הןלמוכרים והןלקונים שירותותשומת לב אישייםהמפשטים אתתהליך ביצועהעסקה. באמצעותמחקר שוקמדוקדק,אסטרטגייתשיווק, גישהסבלניתומסירותמוחלטתללקוחותיו,הואמנווט אתתהליך ביצועעסקת הנדל"ןעד לסיומוהמוצלח
כסוכן-וסגןנשיא,הואבאופן עקביאחד מהסוכניםהמוביליםבצמרת החברה!
Micha Hendel's Current Listings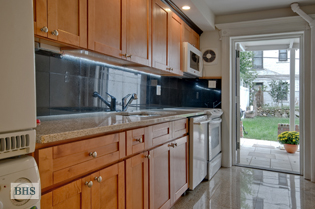 DEAN STREET CONDOMINIUM
$625,000
OPEN HOUSE: 5/26/2013, 12:00 - 2:00Bedrooms: 1
Bathrooms: 2.0
ID: 3824773
Micha Hendel (718) 858-2081
Robert Donigan (718) 613-2771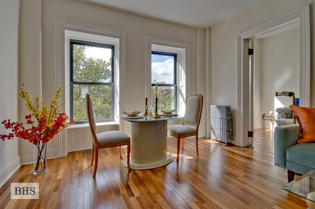 DEAN STREET CONDOMINIUM
$599,000
OPEN HOUSE: 5/26/2013, 12:00 - 2:00Bedrooms: 2
Bathrooms: 2.0
ID: 3824900
Micha Hendel (718) 858-2081
Robert Donigan (718) 613-2771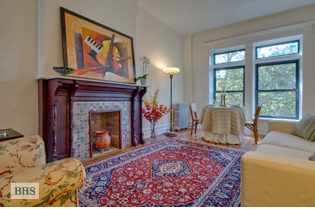 DEAN STREET CONDOMINIUM
$599,000
Bedrooms: 2
Bathrooms: 2.0
ID: 3824905
Micha Hendel (718) 858-2081
Robert Donigan (718) 613-2771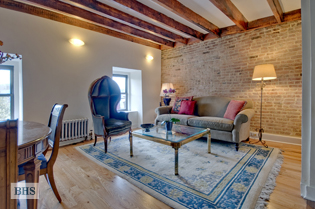 DEAN STREET CONDOMINIUM
$589,000
OPEN HOUSE: 5/26/2013, 12:00 - 2:00Bedrooms: 1
Bathrooms: 2.0
ID: 3824901
Micha Hendel (718) 858-2081
Robert Donigan (718) 613-2771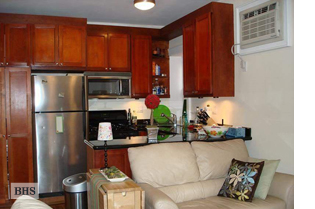 351 21ST STREET CONDOMINIUM
$355,000
Bedrooms: 2
Bathrooms: 1.0
ID: 3936293
Micha Hendel (718) 858-2081
Robert Donigan (718) 613-2771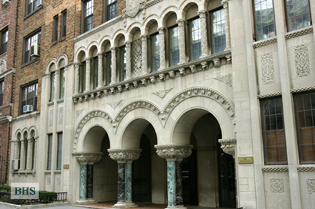 70 REMSEN STREET COOPERATIVE
$215,000
Bedrooms: -
Bathrooms: 1.0
ID: 3855338
Micha Hendel (718) 858-2081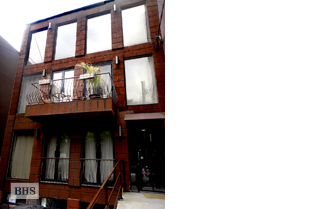 2BR 2BATH GARDEN DUPLEX RENTAL
$3,000
Bedrooms: 2
Bathrooms: 2.0
ID: 4061559
Micha Hendel (718) 858-2081
Listings Currently In Contract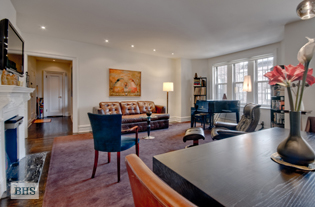 WILLOW STREET COOPERATIVE
$1,595,000 - Contract Signed
Bedrooms: 3
Bathrooms: 2.0
ID: 3925144
Micha Hendel (718) 858-2081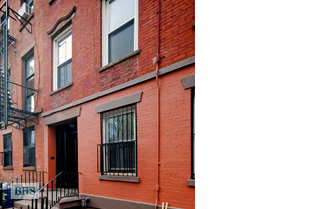 DEGRAW STREET TOWNHOUSE
$1,555,000 - Contract Signed
Bedrooms: 6
Bathrooms: 3.5
ID: 1569722
Micha Hendel (718) 858-2081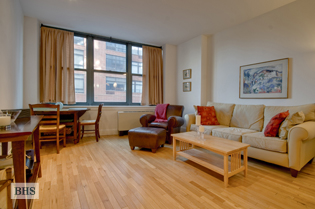 199 STATE STREET CONDOMINIUM
$950,000 - Contract Signed
Bedrooms: 1
Bathrooms: 2.0
ID: 3852359
Micha Hendel (718) 858-2081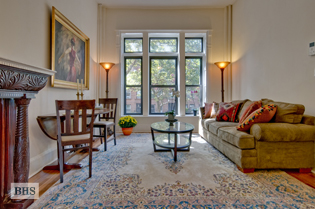 DEAN STREET CONDOMINIUM
$599,000 - Contract Signed
Bedrooms: 2
Bathrooms: 1.0
ID: 3824886
Micha Hendel (718) 858-2081
Robert Donigan (718) 613-2771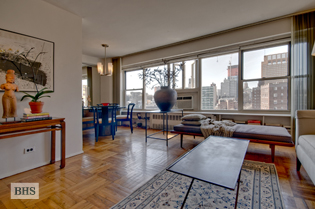 135 ASHLAND PLACE COOPERATIVE
$395,000 - Contract Signed
Bedrooms: 2
Bathrooms: 1.0
ID: 3945925
Micha Hendel (718) 858-2081
Robert Donigan (718) 613-2771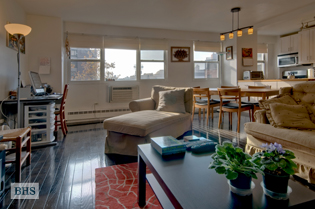 175 WILLOUGHBY STREET COOPERATIVE
$385,000 - Contract Signed
Bedrooms: 1
Bathrooms: 1.0
ID: 3605129
Micha Hendel (718) 858-2081
Robert Donigan (718) 613-2771
The following is a list of selected sold properties in which Micha Hendel has represented the seller, the buyer, or both:
COOPERATIVES AND CONDOMINIUMS
333 4TH STREET, 6H
333 4TH STREET, 6H
269 8TH STREET, 1R
105 ASHLAND PLACE, 8E
135 ASHLAND PLACE, 5B
135 ASHLAND PLACE, 16A
423 ATLANTIC AVENUE, 3N
423 ATLANTIC AVENUE, 3P
231 BERGEN STREET, 1
580 CARROLL STREET, 1B
580 CARROLL STREET, 2B
205 CLINTON AVENUE, 4A
314 CLINTON STREET, 4
179 COLUMBIA HEIGHTS, 11
188 COLUMBIA HEIGHTS, 2
136 DEGRAW STREET, 4
360 FURMAN STREET, 432
360 FURMAN STREET, 540
56 GARDEN PLACE, 2
306 GOLD STREET, 38F
2 GRACE COURT, 4M
155 HENRY STREET, 6B
20 HENRY STREET, 4D/S
75 HENRY STREET, 9H
111 HICKS STREET, 9H
111 HICKS STREET, 4N
111 HICKS STREET, 9G
132 JORALEMON STREET, 3C
150 JORALEMON STREET, 11E
151 LAFAYETTE AVENUE, 1
415 LEONARD STREET, 2C
1 MAIN STREET, 5C
30 MONROE PLACE, 2A
10 MONTAGUE TERRACE, 4A
90 REMSEN ST, 2B
30 REMSEN STREET, 4AB
42 REMSEN STREET, 4
60 REMSEN STREET, 3G
60 REMSEN STREET, 10G
70 REMSEN STREET, 3J
76 REMSEN STREET, 4A
712 SACKETT STREET, 3F
712 SACKETT STREET, 3R
712 SACKETT STREET, 1R
712 SACKETT STREET, 2F
712 SACKETT STREET, 1F
712 SACKETT STREET, 4F
714 SACKETT STREET, 3F
714 SACKETT STREET, 1R
714 SACKETT STREET, 2F
714 SACKETT STREET, 4F
714 SACKETT STREET, 4R
714 SACKETT STREET, 1F
9201 SHORE ROAD, C406
75 SMITH STREET, 10D
199 STATE STREET, 3D
76 STATE STREET, 4
20 TIFFANY PLACE, COMM
335 WARREN STREET, 202
335 WARREN STREET, 401
70 WASHINGTON STREET, 3R
205 WATER STREET, 2J
361 WEST 117TH STREET, 2
161 WEST 61ST STREET, 33E
10 WILLOW PLACE, 2
135 WILLOW STREET, 1003
TOWNHOUSES
288 16TH STREET
145 BERGEN STREET
82 DOUGLAS STREET
490 EAST 24TH STREET
71 IRVING PLACE
30 ORANGE STREET
65 RAPELYE STREET
396 SACKETT STREET