Mike Lubin
NYRS, Licensed Associate Real Estate Broker
mlubin@bhsusa.com
212-317-3672 c: 917-371-6723
I have been passionate about New York's architecture and real estate for as long as I can remember. A favorite pastime is taking long walks soaking up the romance of buildings and neighborhoods, which has led to a strong working knowledge and appreciation for all of the City's unique aesthetic. One of the things I like most about being a broker is the opportunity I have to grow that knowledge every day.
I spent fifteen years working as a talent and literary agent in film, television and theatre in Los Angeles and New York; the majority of which was spent at the William Morris Agency. Attending such yearly events as the Academy Awards, The Cannes Film Festival, and Sundance with my clients, I honed my skills in creative artist management and representation. I use many of those skills today in the sales and marketing of noteworthy properties and finding truly special homes for my customers.
My natural ability to listen to a customer's needs and find exactly what they are looking for is certainly one of my biggest strengths, and greatest pleasures. I have a strong visual sense which enables me to look directly into the raw potential an environment has to offer. By looking beneath the surface, I often discover treasures that others may have overlooked. I had the honor of being selected "Rookie of the Year" by Brown Harris Stevens after my first year at the firm, and have routinely been recognized as having the most new deals on a monthly basis in my office. 
In the News
1926 Broadway
New York, NY 10023
Brown Harris Stevens Residential Sales, LLC
Mike Lubin's Current Listings
151 CENTRAL PARK WEST COOPERATIVE
$4,995,000
Bedrooms: 2
Bathrooms: 2.0
ID: 8828922
Mike Lubin (212) 317-3672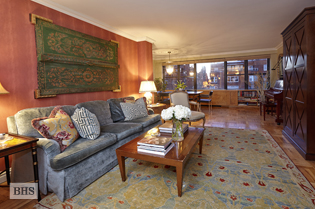 200 EAST 74TH STREET COOPERATIVE
$2,398,000
OPEN HOUSE: 12/8/2013, 1:30 - 3:00Bedrooms: 3
Bathrooms: 2.5
ID: 9267589
Mike Lubin (212) 317-3672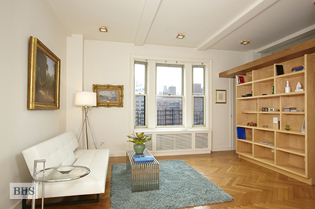 156 EAST 79TH STREET COOPERATIVE
$549,000
Bedrooms: 1
Bathrooms: 1.0
ID: 1735872
Mike Lubin (212) 317-3672
33 WEST 67TH STREET PROFL RENTAL
$5,000
Bedrooms: -
Bathrooms: 1.0
ID: 1545462
Mike Lubin (212) 317-3672
Listings Currently In Contract
14 WOOSTER STREET COOPERATIVE
$4,750,000 - Contract Signed
Bedrooms: 4
Bathrooms: 3.0
ID: 9166245
Mike Lubin (212) 317-3672
The following is a list of selected sold properties in which Mike Lubin has represented the seller, the buyer, or both:
COOPERATIVES AND CONDOMINIUMS
75 BANK STREET, 2M
75 BANK STREET, 3D
369 BLEECKER STREET, 4
1600 BROADWAY, 11F
128 CENTRAL PARK SOUTH, 11B
25 CENTRAL PARK WEST, 12M
25 CENTRAL PARK WEST, 4E
211 CENTRAL PARK WEST, 2DA
300 CENTRAL PARK WEST, 5J
420 CENTRAL PARK WEST, 5G
40 CLINTON STREET, 5N
114 EAST 13TH STREET, 5C
99 EAST 4TH STREET, 4C
419 EAST 57TH STREET, 14D
181 EAST 65TH STREET, 21A
179 EAST 70TH STREET, 7B
400 EAST 70TH STREET, 1402
155 EAST 73RD STREET, 2D
136 EAST 76TH STREET, 11E
156 EAST 79TH STREET, 7C
455 EAST 86TH STREET, 16E
50 EAST 8TH STREET, 6T
307 EAST 8TH STREET, 3A
114 EAST 90TH STREET, 7B
300 EAST 95TH STREET, 3A
40 EAST 9TH STREET, 8B
115 EAST 9TH STREET, 7E
120 ELEVENTH AVENUE, 2B
45 FIFTH AVENUE, 11D
1016 FIFTH AVENUE, 12B
1270 FIFTH AVENUE, 2J
33 GREENWICH AVENUE, 2B
1435 LEXINGTON AVENUE, 3D
11 LINCOLN PLACE, 1R
1361 MADISON AVENUE, 4C
815 PARK AVENUE, 12C
815 PARK AVENUE, 3A
815 PARK AVENUE, 3B
815 PARK AVENUE, 4A
815 PARK AVENUE, 4C
11 RIVERSIDE DRIVE, 17ME
11 RIVERSIDE DRIVE, 7ME
60 RIVERSIDE DRIVE, 6C
60 RIVERSIDE DRIVE, 6D
173 RIVERSIDE DRIVE, 4/5B
310 RIVERSIDE DRIVE, 1201
325 RIVERSIDE DRIVE, 1
325 RIVERSIDE DRIVE, 2
193 SECOND AVENUE, 1F
321 SECOND AVENUE, 3F
321 SECOND AVENUE, 3R
77 SEVENTH AVENUE, 14L
315 SEVENTH AVENUE, 17A
21 SOUTH END AVENUE, PH2BB
29 THIRD AVENUE, 4
133 WATER STREET, 4E
136 WAVERLY PLACE, 17BC
45 WEST 10TH STREET, 6C
121 WEST 17TH STREET, 5D
450 WEST 17TH STREET, 1503
210 WEST 19TH STREET, 1D
200 WEST 20TH STREET, 308
331 WEST 21ST STREET, 1R
345 WEST 21ST STREET, 2A
360 WEST 21ST STREET, 5L
140 WEST 22ND STREET, 9B
148 WEST 23RD STREET, 7E
468 WEST 23RD STREET, 3R
28 WEST 38TH STREET, 3W
305 WEST 52ND STREET, 2D
454 WEST 54TH STREET, 6F
162 WEST 56TH STREET, 1205
100 WEST 58TH STREET, 11F
303 WEST 66TH STREET, 2HW
136 WEST 70TH STREET, 2
59 WEST 71ST STREET, 1A
119 WEST 71ST STREET, 3B
119 WEST 71ST STREET, 4D
20 WEST 72ND STREET, 308
310 WEST 72ND STREET, PH3
38 WEST 76TH STREET, 4
161 WEST 76TH STREET, GR
320 WEST 76TH STREET, 3F
312 WEST 77TH STREET, 4F
312 WEST 77TH STREET, 4F
312 WEST 77TH STREET, 4R
171 WEST 79TH STREET, 41
223 WEST 80TH STREET, 10
225 WEST 83RD STREET, 17B
324 WEST 83RD STREET, 6S
15 WEST 84TH STREET, 5A
176 WEST 87TH STREET, 4A
250 WEST 89TH STREET, 7E
35 WEST 90TH STREET, 6HJ
35 WEST 90TH STREET, 9D
35 WEST 90TH STREET, PHC
250 WEST 90TH STREET, PH3A
207 WEST 98TH STREET, 1BC
61 WEST 9TH STREET, PHA
10 WEST END AVENUE, 7C
246 WEST END AVENUE, 1B
246 WEST END AVENUE, 5A
440 WEST END AVENUE, 10B
522 WEST END AVENUE, 1C
588 WEST END AVENUE, 14A
610 WEST END AVENUE, PHC
650 WEST END AVENUE, 7C
760 WEST END AVENUE, 5A
817 WEST END AVENUE, 7B
878 WEST END AVENUE, 10B
10 WEST STREET, 24D
TOWNHOUSES
66 CLIFTON PLACE
75 EAST 2ND STREET