Nadia Bartolucci has been a Downtown resident for over seven years and enjoys all of the culture and vibrancy that it has to offer. Having worked in Direct Marketing as well as in Investment Banking, Nadia keeps up with market trends and works diligently to produce the best results. She applies this highly disciplined approach to residential real estate. By thoroughly listening to her clients, she finds the best possible match for them.
With her thorough knowledge of Manhattan as well as Brooklyn neighborhoods, she keeps her clients informed. Specializing in first time buyers, Nadia brings a special warmth and humor, going above and beyond to help her clients navigate these complex transactions.
In her spare time, Nadia enjoys training for half and full marathons, having dinner with friends, and travelling the world.
Currently, Nadia works with Leslie O'Shea at Brown Harris Stevens. Nadia is extremely devoted to her clients and works around the clock to make sure that they are satisfied.
2 Fifth Avenue
New York, NY 10011
Brown Harris Stevens Residential Sales, LLC
Nadia Bartolucci's Current Listings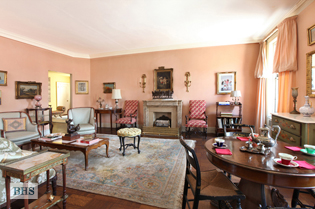 565 PARK AVENUE COOPERATIVE
$3,675,000
Bedrooms: 2
Bathrooms: 3.0
ID: 3908816
Nadia Bartolucci (212) 906-0522
Leslie O'Shea (212) 906-0563
Listings Currently In Contract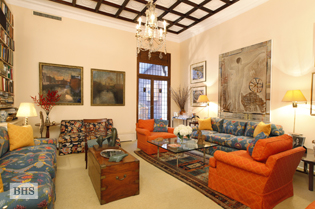 50 EAST 80TH STREET COOPERATIVE
$1,949,500 - Contract Signed
Bedrooms: 2
Bathrooms: 2.0
ID: 3638609
Nadia Bartolucci (212) 906-0522
Leslie O'Shea (212) 906-0563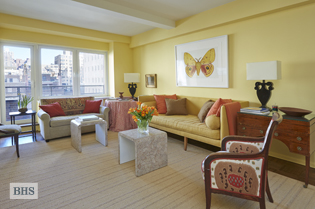 120 EAST 79TH STREET COOPERATIVE
$1,190,000 - Contract Signed
Bedrooms: 2
Bathrooms: 2.0
ID: 3824566
Nadia Bartolucci (212) 906-0522
Leslie O'Shea (212) 906-0563
The following is a list of selected sold properties in which Nadia Bartolucci has represented the seller, the buyer, or both:
COOPERATIVES AND CONDOMINIUMS
428 BROOME STREET, 3F
606 DRIGGS AVENUE, 2S
43 EAST 10TH STREET, 6B
200 EAST 16TH STREET, 3F
345 EAST 52ND STREET, 6AB
415 EAST 52ND STREET, 9EC
175 EAST 79TH STREET, 16D
198 EAST 7TH STREET, 8
515 EAST 85TH STREET, 7G
1 FIFTH AVENUE, 6B
24 FIFTH AVENUE, 416
30 FIFTH AVENUE, 2A
415 GRAND STREET, 1007
31 JANE STREET, 7D
292 LAFAYETTE STREET, 5W
170 NORFOLK STREET, 16
1001 PARK AVENUE, 12N
50 PARK AVENUE, 5F
170 PARK ROW, 17D
180 PARK ROW, 22B
264 PRESIDENT STREET, 4
120 RIVERSIDE BOULEVARD, 7D
11 RIVERSIDE DRIVE, 10VE
380 RIVERSIDE DRIVE, 4M
77 SEVENTH AVENUE, 8A
77 SEVENTH AVENUE, 3P
101 WEST 12TH STREET, 16J
360 WEST 22ND STREET, 8K
314 WEST 56TH STREET, 4A
111 WOOSTER STREET, 5B
TOWNHOUSES