I was born in Tribeca at a time when loft buildings were cheap and factories were still up and running. As a child, I played on giant sandy beaches that would one day become the base of the World Financial Center and Battery Park City. My father was an architect and my mother was a pioneering investor. Together they converted small loft buildings into unique residential spaces. My fascination and love for the world of real estate was cultivated as I watched downtown Manhattan change from a creative fringe area to the terrific and exciting neighborhood it is today.
While attending graduate school at NYU and starting a family, I spent several years behind the scenes managing commercial and residential properties in downtown Manhattan, but it wasn't until I bought my first home in Brooklyn that I would discover that my true calling was to be a residential sales agent, helping others like myself to successfully sell their property or to buy their dream home or both.
My broker at the time, Karesse Grenier, welcomed that I wanted to be involved in the process every step of the way and together, we searched high and low. We personally visited over a hundred houses, researching and systematically learning what every neighborhood had to offer. By the end of the search, we found the perfect brownstone for my family, and I now knew every inch of Brooklyn like the back of my hand.
Karesse encouraged me to put my real estate knowledge to work and become a licensed sales agent. She recognized that I had a natural ability that would enable me to bond with clients through my love and enthusiasm for real estate, and she instinctually knew that I would be a great partner on her team at Brown Harris Stevens. Together, we successfully serve clients in all their real estate needs throughout Manhattan and Brooklyn.
From my own personal experience, I appreciate the importance of putting ones trust in a broker who is diligent and committed. When I'm your broker, no job is too big, nor is any task too challenging. I am service oriented, and I pay attention to detail and I promise to go the extra mile to make your transaction a smooth one.
1926 Broadway
New York, NY 10023
Brown Harris Stevens Residential Sales, LLC
Nadine Adamson's Current Listings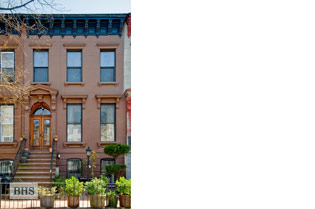 MONROE STREET TOWNHOUSE
$1,299,000
Bedrooms: 4
Bathrooms: 3.5
ID: 3956710
Nadine Adamson (212) 396-5820
Kelsey Hall (212) 396-5828 90 LA SALLE STREET COOPERATIVE
$545,000
Bedrooms: 2
Bathrooms: 1.0
ID: 1185946
Nadine Adamson (212) 396-5820
Karesse Grenier (212) 588-5679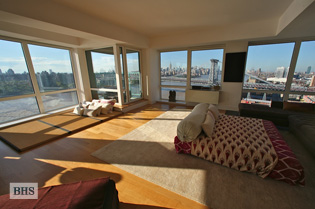 440 KENT AVENUE PHA/PHB RENTAL
$15,000
Bedrooms: 5
Bathrooms: 6.0
ID: 4022002
Nadine Adamson (212) 396-5820
Kelsey Hall (212) 396-5828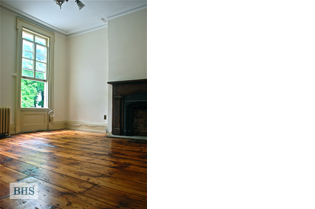 CLINTON AVENUE RENTAL
$2,950
OPEN HOUSE: 5/24/2013, 4:00 - 4:30Bedrooms: 1
Bathrooms: 1.0
ID: 8500394
Nadine Adamson (212) 396-5820
Kelsey Hall (212) 396-5828
CLINTON AVE RENTAL
$2,850
Bedrooms: 2
Bathrooms: 1.0
ID: 1543415
Nadine Adamson (212) 396-5820
Kelsey Hall (212) 396-5828
The following is a list of selected sold properties in which Nadine Adamson has represented the seller, the buyer, or both:
COOPERATIVES AND CONDOMINIUMS
344 6TH AVENUE, 1
288 7TH STREET, 2
333 CENTRAL PARK WEST, 14
181 CLERMONT AVENUE, 514
275 CLINTON AVENUE, 1-1A
200 CONGRESS STREET, 5C
53 EAST 66TH STREET, PH9A
205 EAST 78TH STREET, 18C
22 EAST 82ND STREET, 4
334 GRAND AVENUE, 2
99 HAVEMEYER STREET, 3A
970 KENT AVENUE, 708
384 MAPLE STREET, 4A
316 MOTT STREET, 1F
37 RIVERSIDE DRIVE, 10A
4 SOUTH PORTLAND AVE, 3
14 SUTTON PLACE SOUTH, 8E
105 THOMPSON STREET, 10
284 WARREN STREET, 3
277 WASHINGTON AVENUE, 2B
230 WEST 105TH STREET, 10A
300 WEST 108TH STREET, 11B
161 WEST 15TH STREET, 3D
450 WEST 20TH STREET, G1
450 WEST 20TH STREET, 3
450 WEST 20TH STREET, GARDEN
59 WEST 71ST STREET, 8B
164 WEST 79TH STREET, 9D
35 WEST 92ND STREET, 2E
33 WEST 93RD STREET, PH4P
885 WEST END AVENUE, 2A
885 WEST END AVENUE, 12B
885 WEST END AVENUE, GA
885 WEST END AVENUE, 8C
885 WEST END AVENUE, 6C
924 WEST END AVENUE, 3
127 WILLOUGHBY AVENUE, 2
TOWNHOUSES
423 17TH STREET
37 BREVOORT PLACE
268 CLERMONT AVENUE
66 CLIFTON PLACE
396 DEAN STREET
16 DOWNING STREET
42 DOWNING STREET
83 DOWNING STREET
102 GATES AVENUE
110 GATES AVENUE
175 GATES AVENUE
385 GRAND AVENUE
430 GRAND AVENUE
41 JEFFERSON AVENUE
17 LEFFERTS PLACE
239 LINCOLN ROAD
233 MADISON STREET
314 PARK PLACE
412 STERLING PLACE
119 VANDERBILT AVENUE
273 WARREN STREET
242 WASHINGTON AVENUE
300 WASHINGTON AVENUE
370 WASHINGTON AVENUE
384 WAVERLY AVENUE