I see New York through two sets of eyes.
There's the native in me, who grew up playing on giant, sandy beaches that would one day become the base of the World Financial Center and Battery Park City. But there's also the pioneer – the child of an immigrant couple who had the foresight to invest in lower Manhattan when it was still a desert of abandoned cast iron loft buildings and factories.]
I'm fluent in the different dialects of the landlords, superintendents, architects, contractors and decorators that make real estate in this city work the way it does. But I also have a need to search beyond the here and now, to discover the pockets of untapped potential in this city. That's what I love about New York; it's never static. It's a living organism, always striving to become the next great version of itself. And this is true on every level: neighborhoods, streets, and buildings alike.
While attending graduate school at NYU and starting a family, I spent several years behind the scenes, managing commercial and residential properties in downtown Manhattan. But it wasn't until I bought my first townhouse in Brooklyn that I realized my true calling was to be a residential sales agent, helping New Yorkers to successfully sell their property, buy their dream home, or both. I can't imagine another career; this is what I was meant to do.
Over the past five years, I've set numerous sales records in Manhattan and Brooklyn, and in 2012 I received the Brown Harris Stevens award for the most townhouses sold by a Manhattan agent. It's a terrific honor.
I will help you with your NYC real estate investment from start to finish. I'm hands on every step of the way: from searching to purchasing, and from renovating to selling. Brown Harris Stevens will provide us with fantastic support as well. I know you'll be 100% satisfied with the work we do together.
Nothing would please me more than to help you sell, find or build your own little New York kingdom.
43 North Moore Street
New York, NY 10013
Brown Harris Stevens Residential Sales, LLC
Nadine Adamson's Current Listings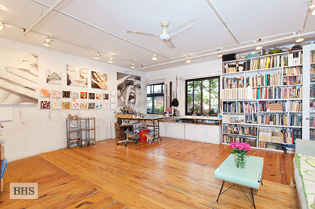 10 LEONARD STREET COOPERATIVE
$2,800,000
Bedrooms: 2
Bathrooms: 2.0
ID: 9276512
Nadine Adamson (212) 452-4503
Kelsey Hall (212) 396-5828
STERLING PLACE TOWNHOUSE
$999,000
OPEN HOUSE: 12/15/2013, 1:30 - 2:30Bedrooms: -
Bathrooms: 4.0
ID: 9351022
Nadine Adamson (212) 452-4503
Kenneth Mandelbaum (718) 858-4887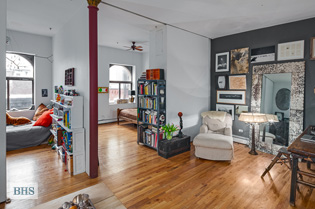 HARRISON STREET RENTAL
$5,600
Bedrooms: 2
Bathrooms: 1.0
ID: 9320885
Nadine Adamson (212) 452-4503
Kelsey Hall (212) 396-5828
GATES AVENUE RENTAL
$3,995
Bedrooms: 4
Bathrooms: 4.0
ID: 9237889
Nadine Adamson (212) 396-5820
Kelsey Hall (212) 396-5828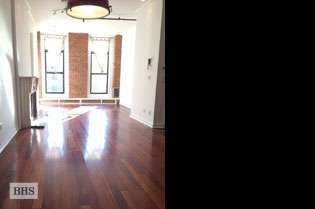 MADISON STREET RENTAL
$3,500
Bedrooms: 3
Bathrooms: 2.0
ID: 9312559
Nadine Adamson (212) 452-4503
Kelsey Hall (212) 396-5828
GATES AVENUE RENTAL
$2,700
Bedrooms: 1
Bathrooms: 1.0
ID: 8848918
Nadine Adamson (212) 452-4503
Kelsey Hall (212) 396-5828
Listings Currently In Contract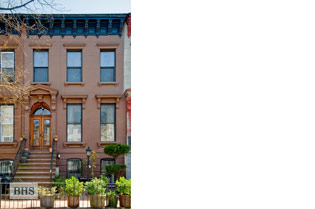 MONROE STREET TOWNHOUSE
$1,250,000 - Contract Signed
Bedrooms: 4
Bathrooms: 3.5
ID: 3956710
Nadine Adamson (212) 396-5820
Kelsey Hall (212) 396-5828
The following is a list of selected sold properties in which Nadine Adamson has represented the seller, the buyer, or both:
COOPERATIVES AND CONDOMINIUMS
344 6TH AVENUE, 1
288 7TH STREET, 2
333 CENTRAL PARK WEST, 14
181 CLERMONT AVENUE, 514
275 CLINTON AVENUE, 1-1A
200 CONGRESS STREET, 5C
53 EAST 66TH STREET, PH9A
205 EAST 78TH STREET, 18C
22 EAST 82ND STREET, 4
74 FIFTH AVENUE, 11C
114 GATES AVENUE, 1
334 GRAND AVENUE, 2
99 HAVEMEYER STREET, 3A
970 KENT AVENUE, 708
105 LEXINGTON AVENUE, 1E
384 MAPLE STREET, 4A
316 MOTT STREET, 1F
37 RIVERSIDE DRIVE, 10A
4 SOUTH PORTLAND AVE, 3
14 SUTTON PLACE SOUTH, 8E
105 THOMPSON STREET, 10
1085 WARBURTON AVENUE, 124
284 WARREN STREET, 3
277 WASHINGTON AVENUE, 2B
230 WEST 105TH STREET, 10A
300 WEST 108TH STREET, 11B
600 WEST 111TH STREET, 7A
161 WEST 15TH STREET, 3D
450 WEST 20TH STREET, 3
450 WEST 20TH STREET, G1
450 WEST 20TH STREET, GARDEN
59 WEST 71ST STREET, 8B
164 WEST 79TH STREET, 9D
35 WEST 92ND STREET, 2E
33 WEST 93RD STREET, PH4P
885 WEST END AVENUE, 12B
885 WEST END AVENUE, 2A
885 WEST END AVENUE, 6C
885 WEST END AVENUE, 6D
885 WEST END AVENUE, 8C
885 WEST END AVENUE, GA
924 WEST END AVENUE, 3
127 WILLOUGHBY AVENUE, 2
TOWNHOUSES
423 17TH STREET
234 ADELPHI STREET
230 BERGEN STREET
37 BREVOORT PLACE
268 CLERMONT AVENUE
66 CLIFTON PLACE
396 DEAN STREET
16 DOWNING STREET
42 DOWNING STREET
83 DOWNING STREET
455 EAST 19TH STREET
102 GATES AVENUE
110 GATES AVENUE
165 GATES AVENUE
175 GATES AVENUE
219 GATES AVENUE
385 GRAND AVENUE
430 GRAND AVENUE
41 JEFFERSON AVENUE
17 LEFFERTS PLACE
239 LINCOLN ROAD
233 MADISON STREET
314 PARK PLACE
412 STERLING PLACE
119 VANDERBILT AVENUE
273 WARREN STREET
242 WASHINGTON AVENUE
300 WASHINGTON AVENUE
370 WASHINGTON AVENUE
384 WAVERLY AVENUE