Nancy Giddins has been a broker in Brooklyn for over seventeen years. In 2012 she was recognized for having sold the most co-op and condo apartments in New York City by a Brown Harris Stevens Brooklyn broker.
Known and respected for her natural ability to work one-on-one with buyers and sellers alike, Nancy has created a loyal following with a majority of her business coming from resales of properties she had previously sold as well as referrals from satisfied past customers. Nancy, who has been a resident of Brooklyn Heights for many years, brings a wealth of knowledge of all the brownstone and adjacent neighborhoods in which she sells. Her expertise in helping customers find their perfect residence and sellers maximize the return on the sale of their home is the reason they continue to seek her out.
Nancy is also known for her financial acumen and creativity. Dealing with difficult situations is second nature to her having mastered this skill in her past careers in New York's garment center, corporate America's pharmaceutical industry as well as a brief career in computer programming. She has found her natural calling in real estate, a career that she loves. It all comes back to Nancy's ability to make the process of either selling your home or purchasing your dream residence a smooth and seamless experience. Her personality, sensitivity and ability to really listen to her clients and customers is what sets her apart from others in her field. Her sense of humor doesn't hurt either.
Nancy currently resides in the heart of historic Brooklyn Heights, a short distance from her office. She grew up in Rockaway, went to school in the Bronx, did a spell of renting in Manhattan and for the last 30+ years, she has called Brooklyn home. Always on the go in both work and play, in her free time Nancy enjoys active travel vacations, reading, especially literary mysteries, and visiting her daughter and son-in-law in Washington DC.
129 Montague Street
Brooklyn, NY 11201
Brown Harris Stevens Brooklyn, LLC
Nancy Giddins's Current Listings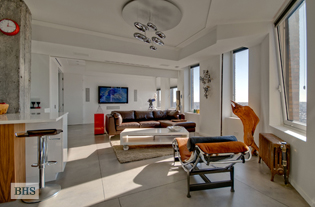 75 LIVINGSTON STREET COOPERATIVE
$1,375,000
OPEN HOUSE: 12/8/2013, 12:30 - 2:00Bedrooms: 2
Bathrooms: 2.0
ID: 9249396
Nancy Giddins (718) 858-3914
The following is a list of selected sold properties in which Nancy Giddins has represented the seller, the buyer, or both:
COOPERATIVES AND CONDOMINIUMS
11 2ND PLACE, 101
302 5TH AVENUE, 2R
130 8TH AVENUE, 2H
305 8TH AVENUE, B1
708 8th Avenue, 2R
243 8TH STREET, 4R
25 BERGEN STREET, 4B
25 BERGEN STREET, 4C
25 BERGEN STREET, 5B
154 BERGEN STREET, 1
151 BERKELEY PLACE, 4
120 BOERUM PLACE, 3G
123 BOERUM PLACE, G2
705 CARROLL STREET, 1R
15 CLARK STREET, 4C
35 CLARK STREET, B4
35 CLARK STREET, F1
35 CLARK STREET, F6
269 CLINTON AVENUE, C1
114 CLINTON STREET, 4G
114 CLINTON STREET, 4G
114 CLINTON STREET, 5A
209 CLINTON STREET, 1R
222 CLINTON STREET, 3
160 COLUMBIA HEIGHTS, 10B
160 COLUMBIA HEIGHTS, 7AH
190 COLUMBIA HEIGHTS, 4
210 CONGRESS STREET, 3E
360 COURT STREET, 22
535 DEAN ST, 208
659 DEGRAW STREET, 1
659 DEGRAW STREET, 2
41 EASTERN PARKWAY, 5A
41 EASTERN PARKWAY, 5C
305 EIGHTH AVENUE, B1
712 EIGHTH AVENUE, 1L
57 FRONT STREET, 306
360 FURMAN STREET, 304
11 GARDEN PLACE, 1
1 GRACE COURT, 5D
2 GRACE COURT, 3A
2 GRACE COURT, 4T
2 GRACE COURT, 5E
119 HENRY STREET, 3
160 HENRY STREET, 7AI
245 HENRY STREET, 4B
278 HENRY STREET, 1
111 HICKS STREET, 10O
111 HICKS STREET, 10P
111 HICKS STREET, 13B
111 HICKS STREET, 17D
114 HICKS STREET, 2
145 HICKS STREET, B12
155 HICKS STREET, 1A
157 HICKS STREET, 1
170 HICKS STREET, 1
262 HICKS STREET, 1F
277 HICKS STREET, 1A
277 HICKS STREET, 1C
277 HICKS STREET, 2D
277 HICKS STREET, 4D
277 HICKS STREET, 4D
283 HICKS STREET, 2B
305 HICKS STREET, 2
309 HICKS STREET, 4
150 JORALEMON STREET, 12H
150 JORALEMON STREET, 3A
150 JORALEMON STREET, 4F
153 JORALEMON STREET, 2R
153 JORALEMON STREET, 2R
38 LIVINGSTON STREET, 22
38 LIVINGSTON STREET, 22
75 LIVINGSTON STREET, 22C
75 LIVINGSTON STREET, 22C
75 LIVINGSTON STREET, 5C
110 LIVINGSTON STREET, 7E
30 MAIN STREET, 7E
30 MAIN STREET, 7E
11 MONROE PLACE, 1
11 MONROE PLACE, 3
11 MONROE PLACE, 3
18 MONROE PLACE, 5
21 MONROE PLACE, 4F
24 MONROE PLACE, 12B
57 MONTAGUE STREET, 6A
57 MONTAGUE STREET, 8F
65 MONTAGUE STREET, 4C
65 MONTAGUE STREET, 4C
105 MONTAGUE STREET, 602/702
105 MONTAGUE STREET, 703
150 NASSAU STREET, 15B
54 ORANGE STREET, 5C
66 ORANGE STREET, 2E
121 PACIFIC STREET, P1F
174 PACIFIC STREET, G2
174 PACIFIC STREET, G2
584 PACIFIC STREET, UNIT A
584 PACIFIC STREET, UNIT B
636 Pacific Street, 403
22 PIERREPONT STREET, 2
28 PIERREPONT STREET, 4
28 PIERREPONT STREET, 4
123 PIERREPONT STREET, 3BC
123 PIERREPONT STREET, GLA
60 PINEAPPLE STREET, 5G
60 PINEAPPLE STREET, 5H
60 PINEAPPLE STREET, 5H
39 PLAZA STREET, 5A
50 PLAZA STREET EAST, 12C
50 PLAZA STREET EAST, 3D
55 POPLAR STREET, 2B
80 POPLAR STREET, 4R
204 PRESIDENT STREET, 1
75 PROSPECT PARK WEST, 1A
135 PROSPECT PARK WEST, 24B
47 REMSEN STREET, 4
60 REMSEN STREET, 8G\H
70 REMSEN STREET, 10B\11A
70 REMSEN STREET, 11B
70 REMSEN STREET, 8D
182 SAINT MARKS AVENUE, 2
182 SAINT MARKS AVENUE, 4
32 SCHERMERHORN STREET, 1
32 SCHERMERHORN STREET, 1
96 SCHERMERHORN STREET, 12B\C
96 SCHERMERHORN STREET, 9D
96 SCHERMERHORN STREET, 9G
96 SCHERMERHORN STREET, 9G
86 SECOND PLACE, 3
98 SECOND PLACE, 3F
69 SOUTH OXFORD STREET, 5C
76 STATE STREET, 4
76 STATE STREET, 4
76 STATE STREET, 4
99 STATE STREET, 1E
99 STATE STREET, 2E
99 STATE STREET, 5W
136 STATE STREET, 1
155 STATE STREET, 1
164 STERLING PLACE, 1D
26 STRONG PLACE, 5
29 TIFFANY PLACE, 2I
303 WARREN STREET, 2
303 WARREN STREET, 2
305 WARREN STREET, 3
307 WARREN STREET, 2
151 WEST 17TH STREET, 6H
106 WILLOW STREET, 1F
115 WILLOW STREET, 3F
116 WILLOW STREET, 2
126 WILLOW STREET, 2
128 WILLOW STREET, 1A
128 WILLOW STREET, 1A
128 WILLOW STREET, 1C
128 WILLOW STREET, 3F
128 WILLOW STREET, 5C
128 WILLOW STREET, 5D
128 WILLOW STREET, 6F
128 WILLOW STREET, 6F
95 WYCKOFF STREET, 3A
95 WYCKOFF STREET, 3A
TOWNHOUSES
536 1ST STREET
576 4TH STREET
428 6TH STREET
229 BALTIC STREET
179 CARROLL STREET
19 CHEEVER PLACE
14 GARDEN PLACE
42 GARDEN PLACE
175 GATES AVENUE
227 KANE STREET
256 LINCOLN ROAD
320 PRESIDENT STREET
726 PRESIDENT STREET
256 PROSPECT PLACE
88 REMSEN STREET
49 RUTLAND ROAD
396 STATE STREET
33 WILLOW PLACE
39 WILLOW PLACE