Phyllis is a fourth generation Brooklyner, and a home owner in Brooklyn Heights. Formerly the director of a sportswear company handling merchandising and sales, her seasoned customer relationship skills along with a honed eye for design has made her one of the most successful real estate agents in landmarked Brooklyn. During her 16 year real estate career she has won the dual distinction of Top Producer & Top Lister in her office.
She has a broad understanding of the local market and customer's needs--whether it's a townhouse, co-op or condo. Her practical experience ranges from overseeing brownstone renovations, to permit/landmarking issues, to bank and mortgage related solutions, and she has built strong working relationships with contractors, architects, lawyers, mortgage brokers and building engineers.
Phyllis prides herself on being up front with clients and spends a lot of time to ensure complete customer satisfaction both before and after the sale. She's available 7 days, and her quick response time and professionalism have made her one of the most referred agents in brownstone Brooklyn, with a loyal following of former clients who are now friends and neighbors.
129 Montague Street
Brooklyn, NY 11201
Brown Harris Stevens Brooklyn, LLC
Phyllis Norton-Towers's Current Listings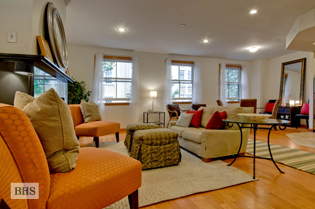 35 SOUTH ELLIOTT PLACE CONDOMINIUM
$1,200,000
Bedrooms: 3
Bathrooms: 2.0
ID: 9194390
Phyllis Norton-Towers (718) 858-5739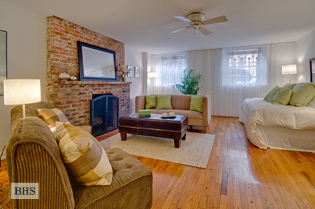 155 HICKS STREET COOPERATIVE
$325,000
Bedrooms: -
Bathrooms: 1.0
ID: 3574957
Phyllis Norton-Towers (718) 858-5739
Listings Currently In Contract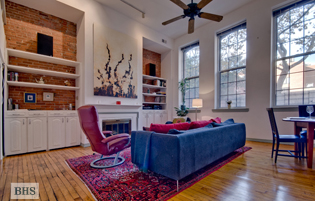 SPACE/PARKING/TERRACE COOPERATIVE
$1,500,000 - Contract Signed
Bedrooms: 2
Bathrooms: 2.0
ID: 9293766
Phyllis Norton-Towers (718) 858-5739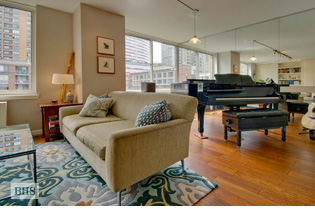 21 SOUTH END AVENUE CONDOMINIUM
$735,000 - Contract Signed
Bedrooms: 1
Bathrooms: 2.0
ID: 9016671
Phyllis Norton-Towers (718) 858-5739
Juliana Frei (212) 396-5886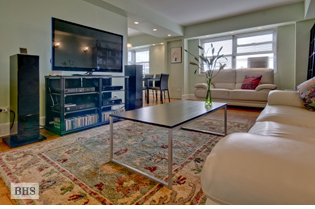 270 JAY STREET COOPERATIVE
$555,000 - Contract Signed
Bedrooms: 2
Bathrooms: 1.0
ID: 8637088
Phyllis Norton-Towers (718) 858-5739
Joan Bassin (718) 613-2768
The following is a list of selected sold properties in which Phyllis Norton-Towers has represented the seller, the buyer, or both:
COOPERATIVES AND CONDOMINIUMS
420 12TH STREET, H3L
317 16TH STREET, 1A
317 16TH STREET, 1B
317 16TH STREET, 1C
317 16TH STREET, 1D
317 16TH STREET, 2A
317 16TH STREET, 2B
317 16TH STREET, 2C
317 16TH STREET, 2D
317 16TH STREET, 3A
317 16TH STREET, 3C
317 16TH STREET, 4A
317 16TH STREET, 4C
317 16TH STREET, 4D
317 16TH STREET, 5A
317 16TH STREET, 5B
317 16TH STREET, 5C
317 16TH STREET, 5D
530 1ST STREET, 1
639 6TH AVENUE, 3
639 6TH AVENUE, 6
267 8TH STREET, 1L
267 8TH STREET, 1R
267 8TH STREET, 4L
267 8TH STREET, 4R
269 8TH STREET, 1R
269 8TH STREET, 4L
146 AMITY STREET, 5
142 BALTIC STREET, 1
142 BALTIC STREET, 7
50 BRIDGE STREET, 609
105 BUTLER STREET, 3
165 CARROLL STREET, 4
15 CLARK STREET, 1A
15 CLARK STREET, 4B
15 CLARK STREET, 4E
167 CLINTON STREET, 4
222 CLINTON STREET, 4
238 CLINTON STREET, A
348 CLINTON STREET, 3
374 CLINTON STREET, 2
375 CLINTON STREET, 4
146 COLUMBIA HEIGHTS, 3
160 COLUMBIA HEIGHTS, 3H
164 COLUMBIA HEIGHTS, 4
220 CONGRESS STREET, 2C
63 CRANBERRY STREET, 2
63 CRANBERRY STREET, 3
535 DEAN STREET, 317
228 DEGRAW STREET, 4
344 DEGRAW STREET, 3A
344 DEGRAW STREET, 3E
344 DEGRAW STREET, 3E
135 EASTERN PARKWAY, 6I
292 GARFIELD PLACE, 4
2 GRACE COURT, 4O
2 GRACE COURT, 5D
245 HENRY STREET, 4I
253 HENRY STREET, 4
299 HENRY STREET, A2
300 HENRY STREET, HSE
300 HENRY STREET, HSE
481 HENRY STREET, 2
55 HICKS STREET, 53
111 HICKS STREET, 10N
111 HICKS STREET, 16D
111 HICKS STREET, 20AB
111 HICKS STREET, 8B
145 HICKS STREET, A41
132 JORALEMON STREET, 5C
151 JORALEMON STREET, 4
134 LINCOLN PLACE, 4
38 LIVINGSTON STREET, 22
38 LIVINGSTON STREET, 22
75 LIVINGSTON STREET, 2C
75 LIVINGSTON STREET, 5A
75 LIVINGSTON STREET, 9A
85 LIVINGSTON STREET, 11D/E
85 LIVINGSTON STREET, 16L
85 LIVINGSTON STREET, 4F
11 MONROE PLACE, 1
57 MONTAGUE STREET, 2D
105 MONTAGUE STREET, 303
105 MONTAGUE STREET, 604
2 MONTAGUE TERRACE, 7A
30 OCEAN PARKWAY, 5B
72 ORANGE STREET, 3A
174 PACIFIC STREET, 1A
174 PACIFIC STREET, 1C
174 PACIFIC STREET, 1C
174 PACIFIC STREET, 1H
174 PACIFIC STREET, 2B
174 PACIFIC STREET, 2D
174 PACIFIC STREET, 2F
174 PACIFIC STREET, 4A
174 PACIFIC STREET, G2
174 PACIFIC STREET, G2
425 PARK AVENUE SOUTH, 9A
20 PIERREPONT STREET, B1
22 PIERREPONT STREET, 3
30 PIERREPONT STREET, A
71 PIERREPONT STREET, 2
71 PIERREPONT STREET, 3
80 PIERREPONT STREET, 4
108 PIERREPONT STREET, 8
59 PINEAPPLE STREET, 4E
60 PINEAPPLE STREET, 2E
376 PRESIDENT STREET, 3I
376 PRESIDENT STREET, 4M
670 PRESIDENT STREET, 1A
185 PROSPECT PARK SOUTH W, 603
186 PROSPECT PARK WEST, 3
42 REMSEN STREET, 3
58 REMSEN STREET, 1
60 REMSEN STREET, 2F
70 REMSEN STREET, 2C
70 REMSEN STREET, 2H
76 REMSEN STREET, 4B
87 REMSEN STREET, 4F
100 REMSEN STREET, 1A
100 REMSEN STREET, 7D
100 REMSEN STREET, 8K
331 SACKETT STREET, 4
333 SACKETT STREET, 1
96 SCHERMERHORN STREET, 4C
119 STATE STREET, 2
10 STRONG PLACE, 1
10 STRONG PLACE, 2
10 STRONG PLACE, 3
10 STRONG PLACE, 4
58 STRONG PLACE, 4D
29 TIFFANY PLACE, PH 2
29 TOMPKINS PLACE, 4
44 TOMPKINS PLACE, 1
44 TOMPKINS PLACE, 3
233 UNION STREET, 2
233 UNION STREET, 4
939 UNION STREET, 12
205 WARREN STREET, 2G
205 WARREN STREET, 2H
284 WARREN STREET, 4
101 WARREN STREET, BKLYN, A1B
299 WEST 12TH STREET, 15D
115 WILLOW STREET, 4G
135 WILLOW STREET, 106
135 WILLOW STREET, 701
34 WYCKOFF STREET, 3
88 WYCKOFF STREET, 3F
TOWNHOUSES
263 15TH STREET
120 3RD PLACE
132 AMITY STREET
143 AMITY STREET
166 AMITY STREET
244 BALTIC STREET
277 BALTIC STREET
25 CHEEVER PLACE
227 CLINTON STREET
328 CLINTON STREET
349 CLINTON STREET
171 CONGRESS STREET
179 CONGRESS STREET
492 COURT STREET
492 COURT STREET
228 CUMBERLAND STREET
240 DEAN STREET
219 DEGRAW STREET
230 DEGRAW STREET
296 DEGRAW STREET
296 DEGRAW STREET
380 DEGRAW STREET
380 DEGRAW STREET
472 DEGRAW STREET
355 HENRY STREET
491 HENRY STREET
491 HENRY STREET
265 HICKS STREET
341 HOYT STREET
357 PACIFIC STREET
409 PACIFIC STREET
65 PINEAPPLE STREET
278 PRESIDENT STREET
239 SACKETT STREET
324 SACKETT STREET
441 SACKETT STREET
31 SCHERMERHORN STREET
35 SIDNEY PLACE
141 STATE STREET
6 STRONG PLACE
46 STRONG PLACE
31 TOMPKINS PLACE
252 UNION STREET
159 WARREN STREET
147 WYCKOFF STREET