Languages Spoken: FRENCH, ENGLISH
I understand that buying or selling a home is a very stressful process hence I strive to make the process as simple as possible. I possess an extensive knowledge of the business hence I am able to understand and address my client's needs and anticipate and resolve problems before they become a major issue.
With over 100 million dollars in sales of luxury homes in Manhattan, and having worked with developers on site in new construction projects, I bring a well rounded experience in new and existing homes sales.
Over the years I have cultivated an impressive repeat clientele who depend on my guidance to navigate them through the often complex process of buying and selling a home in the world's most competitive marketplace whether they seek a luxury property on Fifth or Park Avenue, a downtown loft, or a may be a first time buyer looking for value in one of Manhattan's many diverse neighborhoods.
I recognize the importance of real estate's role not only as a personal investment but also an important financial one. Buyers appreciate my candor and deep understanding of the complex Manhattan market and sellers benefit from my market knowledge, accurate pricing evaluations, and creative deal making abilities.
Prior to joining Brown Harris Stevens, I worked on the creative side of the fashion industry in Paris and New York. I was always inspired by Manhattan real estate and began my career in sales of luxury Manhattan properties after relocating from Paris.
In the News
1926 Broadway
New York, NY 10023
Brown Harris Stevens Residential Sales, LLC
Raj a eu une inspiration a déménageant de Paris à New York : commencer une carrière dans l'immobilier. Auparavant créateur de mode pour les maisons Dior et Chanel et propriétaire de sa propre société de vêtements, Raj a été frappé lors de l'achat de son propre appartement : pourquoi ne pas appliquer ses compétences en matière de créativité et d'analyse à l'immobilier ? Il dispose d'une connaissance en profondeur des nombreuses idiosyncrasies des quartiers de Manhattan et des différentes strates du marché.
Rajan habite Gramercy depuis dix sept ans.
Rajan Khanna's Current Listings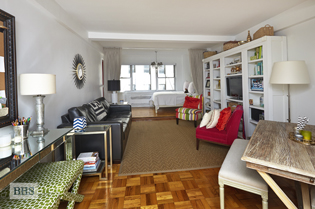 7 LEXINGTON AVENUE COOPERATIVE
$660,000
Bedrooms: -
Bathrooms: 1.0
ID: 9334808
Rajan Khanna (212) 588-5625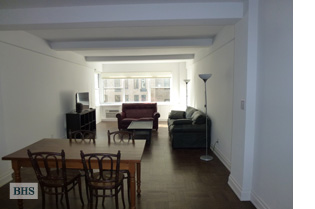 PARK GRAMERCY RENTAL
$4,350
Bedrooms: 1
Bathrooms: 1.0
ID: 9186089
Rajan Khanna (212) 588-5625
Listings Currently In Contract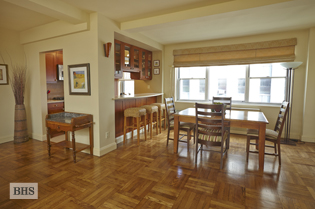 7 LEXINGTON AVENUE COOPERATIVE
$1,395,000 - Contract Signed
Bedrooms: 1
Bathrooms: 1.0
ID: 9177766
Rajan Khanna (212) 588-5625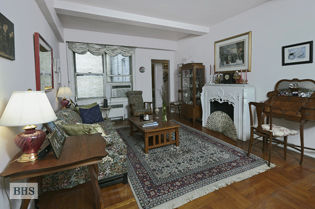 60 GRAMERCY PARK NORTH COOPERATIVE
$825,000 - Contract Signed
Bedrooms: 1
Bathrooms: 1.0
ID: 9174103
Rajan Khanna (212) 588-5625
The following is a list of selected sold properties in which Rajan Khanna has represented the seller, the buyer, or both:
COOPERATIVES AND CONDOMINIUMS
1 CENTRAL PARK SOUTH, 1740
23 EAST 10TH STREET, 710
43 EAST 10TH STREET, 3C
7 EAST 14TH STREET, 504
7 EAST 14TH STREET, 504
130 EAST 18TH STREET, 11D/E
130 EAST 18TH STREET, 3U
130 EAST 18TH STREET, 3U
105 EAST 19TH STREET, 2B
105 EAST 19TH STREET, 4A
201 EAST 21ST STREET, 18F
148 EAST 24TH STREET, 8D
138 EAST 36TH STREET, 4B
138 EAST 36TH STREET, 4B
139 EAST 36TH STREET, 2
200 EAST 36TH STREET, 8D
333 EAST 45TH STREET, 7F
300 EAST 54TH STREET, 9G
209 EAST 56TH STREET, 10F
340 EAST 64TH STREET, 7A
422 EAST 72ND STREET, 3H
200 EAST 89TH STREET, 21B
60 EAST 8TH STREET, 23P
69 FIFTH AVENUE, 2HJ
870 FIFTH AVENUE, 7D
32 GRAMERCY PARK, 3G
38 GRAMERCY PARK, 1A
38 GRAMERCY PARK, 1AB
38 GRAMERCY PARK, 1B
38 GRAMERCY PARK, 5G
38 GRAMERCY PARK, 5G
60 GRAMERCY PARK, 3J
60 GRAMERCY PARK, 3J
60 GRAMERCY PARK, 4F
60 GRAMERCY PARK, 8F
38 GRAMERCY PARK NORTH, 3F
45 GRAMERCY PARK NORTH, 17B
48 GRAMERCY PARK NORTH, 3A
48 GRAMERCY PARK NORTH, 3A
60 GRAMERCY PARK NORTH, 11M
60 GRAMERCY PARK NORTH, 15H
60 GRAMERCY PARK NORTH, 5CD
60 GRAMERCY PARK NORTH, 5F
60 GRAMERCY PARK NORTH, 5GH
60 GRAMERCY PARK NORTH, 5J
60 GRAMERCY PARK NORTH, 8D
60 GRAMERCY PARK NORTH, 8H
2 GRAMERCY PARK WEST, GARDEN
2 HORATIO STREET, 9J
22 IRVING PLACE, 1F
22 IRVING PLACE, 3F
22 IRVING PLACE, 4F
1 LEXINGTON AVENUE, 3/4D
7 LEXINGTON AVENUE, 11F
7 LEXINGTON AVENUE, 12D
7 LEXINGTON AVENUE, 12F
7 LEXINGTON AVENUE, 12G
7 LEXINGTON AVENUE, 12G
7 LEXINGTON AVENUE, 2C
7 LEXINGTON AVENUE, 3D
7 LEXINGTON AVENUE, 3E
7 LEXINGTON AVENUE, 4B
7 LEXINGTON AVENUE, 4B
7 LEXINGTON AVENUE, 4G
7 LEXINGTON AVENUE, 4GF
7 LEXINGTON AVENUE, 5B
7 LEXINGTON AVENUE, 5F
7 LEXINGTON AVENUE, 5G
7 LEXINGTON AVENUE, 6A
7 LEXINGTON AVENUE, 6A
7 LEXINGTON AVENUE, 6A
7 LEXINGTON AVENUE, 6H
7 LEXINGTON AVENUE, 7E
7 LEXINGTON AVENUE, 7G
7 LEXINGTON AVENUE, 8D
7 LEXINGTON AVENUE, 9B
7 LEXINGTON AVENUE, 9E
7 LEXINGTON AVENUE, 9E
7 LEXINGTON AVENUE, 9F
7 LEXINGTON AVENUE, PH-H
7 LEXINGTON AVENUE, PHD
1065 LEXINGTON AVENUE, 4B
1065 PARK AVENUE, 11B
280 PARK AVENUE SOUTH, 14C
280 PARK AVENUE SOUTH, 15M
280 PARK AVENUE SOUTH, 17F
220 RIVERSIDE BOULEVARD, 18DC
23 WAVERLY PLACE, 4T
270 WEST 11TH STREET, 5H
10 WEST 15TH STREET, 522
365 WEST 20TH STREET, 2D
146 WEST 57TH STREET, 34A
146 WEST 57TH STREET, 56E
30 WEST 61ST STREET, 11H
30 WEST 61ST STREET, 18F
30 WEST 61ST STREET, 24F
30 WEST 61ST STREET, 8H
20 WEST 64TH STREET, 35S
20 WEST 64TH STREET, 35S
101 WEST 80TH STREET, 8A
316 WEST 84TH STREET, 6G